WND's Cashill Somehow Blames Hillary For Cuomo's Resignation
Topic: WorldNetDaily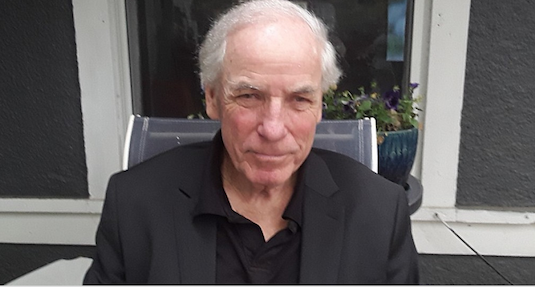 We've detailed some of the conspiracy theories WorldNetDaily columnists have promoted about the resignation of New York Gov. Andrew Cuomo in a sexual harassment scandal. Well, conspiracy-monger extraordinaire Jack Cashill worked up his own in an Aug. 4 column, and you will be totally not surprised who he thinks is behind it.
Cashill starts by blaming the New York Times for having "found the story of Cuomo's vaguely inappropriate comments more newsworthy than the story of Joe Biden's sexual assault of intern Tara Reade, let alone the newest tale of Hunter Biden's depravity," then set up his conspiracy:
The word was out. Cuomo was expendable. Coumosexuals turned Cuomophobes overnight. As new accusers came forward, Hillary Clinton responded in a March 1, 2021 statement, "These stories are difficult to read, and the allegations brought forth raise serious questions that the women who have come forward and all New Yorkers deserve answers to."

Ah yes, Hillary. Top cop on the sexual harassment beat, the New Yorker's Ronan Farrow smelled blood. In a lengthy profile of Boylan, Farrow wrote: "Since childhood, Boylan had idolized Hillary Clinton. She once waited in line for hours to have a photo taken with her, an experience that she said 'changed my life.'"

In that same article, however, Boylan expressed dismay at Hillary's tempered response to the accusations against Cuomo, who had served as HUD secretary in Bill Clinton's second term.

"There's no way you don't know who this man is if you've worked with, or around, him for decades," Boylan told Farrow.

The politically savvy Boylan was 14 when Clinton was impeached for his role in the Monica Lewinsky affair. As Trump made clear throughout the 2016 election, Hillary served as Bill's enabler in chief for his sexual misadventures up to and including rape.

Boylan had to know this. And now she was publicly disowning Hillary for her entirely appropriate response to the Cuomo accusations?
This somehow leads to Cashill asserting that Hillary got Cuomo out of the way so she could become president when Joe Biden and Kamala Harris are supposedly inevitably removed from office:
If either Biden or Harris steps down or is forced out before January 2023, a Democrat-controlled Congress will be able to dictate the replacement.

That replacement will, in turn, dictate terms to either the feeble Biden or the feckless Harris and prepare to run for 2024.

Before December 2020 there would have been no stopping rock star Andrew Cuomo. During four election cycles and 10 years in office, the media noticed nothing awry in the governor's office. Even during the hysteria post-Weinstein, Cuomo's star still shone brightly.

Now, he's a monster. Now, that VP opening will be up for grabs. My suspicion is that Hillary and her feminist friends are already measuring the Oval Office for drapes.
The only surprise here is that Cashill couldn't find a way to work Barack Obama -- with whom he remains obsessed -- into his conspiracy.
Posted by Terry K. at 7:07 PM EDT