MRC Touts New Book From Discredited Google 'Whistleblower'
Topic: Media Research Center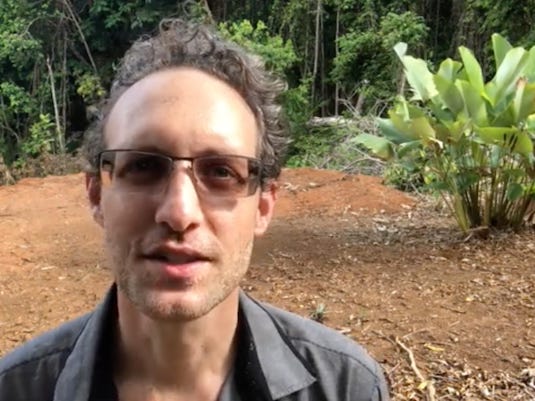 In 2019, the Media Research Center embraced former google employee Zach Vorhies as a purported whistleblower who claimed the company manipulated search results to disfavor conservative ideas -- while hiding the fact that Vorhies, according to the Daily Beast, is a far-right copnspiracy theorist who is also "an avid promoter of anti-Semitic accusations that banks, the media, and the United States government are controlled by 'Zionists.'" Well, Vorhies is back with a new book to promote -- and the MRC is more than happy to do so. Autumn Johnson uncritically repeated in an Aug. 14 post:
Google whistleblower Zach Vorhies says Google altered its news algorithm to directly target former President Donald Trump.

Vorhies was a senior software engineer at YouTube and Google. He left >after discovering the companies censored conservatives.

Vorhies's new book, Google Leaks: A Whistleblower's Exposé of Big Tech Censorship, took a deep dive into Big Tech's censorship of right-of-center conservatives:

[...]

He also said Google's algorithm tacked new negative stories about Trump onto old ones in order to keep them at the top of search results longer.

"They allowed the mainstream media to structure their stories so that they could remain in the top of their search index," he said.
Johnson apparently did no fact-checking to verify anything Vorhies said. In fact, her fact-checking was so lax that her post originally appeared with Vorhies' name spelled wrong.
Needless to say, Johnson said nothing about Vorhies' far-right lunacy and anti-Semitism. And there's more that Johnson censored: Last year, Vorhies made a video laying out a plan to turn a discredited anti-vaxxer film, "Plandemic," into a viral sensation, which included running the social media accounts of the film's maker, Judy Mikovits.
Despite Vorhies' utter lack of credibility, Johnson continued to promote him. She repeated Vorhies' claims in an Aug. 20 post on a seperate Google-related issue ... which also managed to mislead. The post carries the headline "Google's 'Geofence' Warrants Have Increased 12x Over 3 Years," which falsely suggests that Google is the one seeking the warrants. In fact, as the post itself explains, it is law enforcement agencies who are demanding that data from Google. While noting legitimate privacy concerns, Johnson's reference to Vorhies' dubious claims falsely frames this as a conservative-only issue, which it is not.
Posted by Terry K. at 9:49 PM EDT