The WND Funding Crisis Du Jour
WorldNetDaily editor Joseph Farah put out a lot of bluster and conspiracy theories to cajole readers into keeping his company alive -- though he had to stealthily extend his self-imposed deadline a couple weeks in order to (barely) meet his goal.
By Terry Krepel
Posted 9/13/2021
---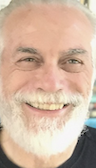 Joseph Farah
WorldNetDaily editor Joseph Farah has been ranting a lot lately about the "digital cartel" that is purportedly running WND out of business. That's because he's begging for money and he needs a victim. One of those rants occurred in a June 14 column:
For almost 25 years, WND has blazed trails in the new media world as the first independent online news site. We were challenged, vilified and made sport of by the state-run media, but it was not until 2017 that Google and Facebook – along with Twitter, Apple and Amazon – joined forces against us.

And then I suffered a series of strokes in 2019 – talk about a double-whammy!

At least it's no secret now. But WND has continued to tumble – Google and Facebook denying us revenues and readers, Amazon killing WND books and movies.

While in normal times WND regularly showed up among the top of Google News results, it now never does. Even worse are the words it uses to characterize our stories – "dangerous," "derogatory," even "shocking content." These are all applied to TRUE stories – all of which have panned out. But few got to read them, because Facebook censored them and Google made sure they weren't read by most people.

I don't want reform. I want real justice for those harmed by these companies. What they have done to the American landscape with these tactics is a disgrace!

[...]

Under no circumstances should these corporations be permitted to engage in political lobbying, soliciting, accepting government contracts or participating in any political activities, operating as they currently do under special government protections against liability claims.

By law, Google and Facebook must be ideologically neutral in all they do, since, under the law, they are not "publishers" but "carriers" of information – the same goes for Twitter, Amazon and Apple.
Farah is lying when he says that every single story WND has published is "TRUE" -- ConWebWatch has documented numerous examples of false and misleading information WND has published, not to mention the defamation lawsuit from a Tennessee car dealer it abruptly settled out of court shortly before trial after dragging things out for years by, in part, admitting that the stories it published calling him a drug dealer were false.
Also, Google and Facebook are private companies that have terms of service by which they have every right to remove or restrict those who violate it. WND publishes conspiracy theories and many stories of dubious factual content, and because one of the services Google and Facebook provide is accurate information to their subscribers and users, they have under no obligation to promote information that's not true masquerading as "news."
Farah also invoked Google critic Robert Epstein to attack the company for is allegedly "demonstrable pro-Democrat activism" in the 2016 election. But as ConWebWatch has documented, Epstein's research, as clickbait-y as it is for right-wingers like WND and Farah, leaves something to be desired.
After more ranting, Farah got to the sales pitch:
WND has been forcibly downsized by these leftists by 80% since January 2017. There's a direct correlation between the percentage of Google-Facebook advertising revenue control and the decline in advertising revenue at WND in the same time period.

Thus, there's nowhere else for WND to turn than to direct financial contributions. What we collect in donations for the WND News Center all goes to reporters, editors and contributors – every dime.

That's why beginning Tuesday, June 15, we're launching our drive to raise $100,000 by July 15. And with your help, and God's help, we will rise like a phoenix again to help America straighten out this mess.

Please support us with your prayers and by making a generous tax-deductible donation to the WND News Center, the nonprofit, charitable, 501(c)3 sister organization to the for-profit WND. And consider sending a monthly contribution of any amount.

If we go down, soon the independent free press will be a thing of the past, and with it, our uniquely blessed nation.
Nah, that's not gonna happen. Bad-quality "news" operations like WND will go down, but those who publish quality news will not be affected -- and America will survive. Farah is once again trying to blame the "digital cartel" for his own failings in how he has run WND for the past two decades. Sensationalism and conspiracy theories sell -- but only to a certain extent. If WND published content that was truthful and of high quality, he would not be as affected as he is by the shift away from advertising that nearly all online media operations face. The fact that Farah is begging for money tells us that the WND News Center and ad-free subscription plans -- which didn't launch until late 2020, nearly two years after WND's current round of existential crises began -- aren't bringing the money they need and were too little too late. Apparently, not as many other websites want to republish WND's dubious content as it was counting on.

More importantly, WND never deviated from the content that played a major role in driving WND into the ditch -- it's still obsessed with conspiracy theories and publishing less-than-truthful content. It didn't change, and hasn't shown that it deserves to live.

After that initial beg, most of Farah's columns since then have been tirades against "big tech," with similar pleas for money and the occasional update. On June 23, Farah wrote that the drive had raised $12,517.38, which he insisted was "a good start, but we have three weeks left to raise the remaining $87,483."

Weirdly, this campaign was being promoted only in Farah's column and not anywhere else on the WND website, even though higher visibility might help to raise more money. That fundamental mismanagement may be another sign WND doesn't deserve to live.

But in his June 30 column, Farah moved the deadline, giving himself a couple more weeks to raise the money: "As of today, we've raised $23,564. Thank you sincerely for that, all who donated. Now we need to raise the remaining $76,436 by the end of July." Farah did not explain why his deadline moved.

Looks like another WND fund-raising campaign completely devoid of transparency -- even as Farah bashes the "digital cartel" for an alleged lack of transparency.

It turned out to be a good thing for WND that Farah quietly extended the deadline; he revealed in his July 16 column that WND had received only $57,291 of its $100,000 goal. Meanwhile, Farah continued to ramp up the victimization, the pro-Trump fealty and the ridiculousness to drum up donations. His July 20 column was immodestly headlined "My 2-point plan for survival of the Republic (not kidding!)," which only got even more immodest from there:
Ask yourself if America is better off now than it was in 2016. Are you thankful for what President Trump accomplished? Today we're headed in the wrong direction. It could all end very quickly if the opposition party, backed by Google-Facebook, prevails at the polls.

What am I asking?

1. Support the WND News Center, the new tax-exempt nonprofit organization we founded to help carry the WND banner in our battle for survival against the "Speech Code Cartel" of Google, Facebook and others, which are purposely trying to destroy us and the entire independent, alternative media. Your tax-deductible support will help us immensely to weather this storm.

If you prefer to write tax-deductible checks for this purpose, you can make them out to the "WND News Center" and mail them to: WND News Center, 580 E Street – PO Box 100 – Hawthorne, NV 89415-0100. (Please include the complete address because of the rural location.)

Regarding the campaign we launched mid-June to raise $100,000 by the end of July so WND can continue to operate, we're making real progress! As of today, we've raised $70,996. Thank you sincerely for that, all who donated. Now we have a week and a half left to raise the remaining $29,004. Please help put us over the top!

2. The rest of my plan is secret for now. Stay tuned. More on that later.
Yes, Farah really thinks giving him your money will save the republic.
In his July 21 column, played victim again while also pushing the Big Lie about the 2020 presidential election (as he is wont to do):
When I awakened to the threat to free speech, freedom of the press, freedom of religion and our right to free and fair elections posed by this cartel, it was because my own company, WND, the product of 25 years of blood, sweat and tears, was caught in the crossfire. It's not that we were targeted because we were the biggest fish. It was because Donald Trump, and all he represented, was a threat to the cabal and their ultra-progressive friends in Washington. We were just collateral damage, roadkill – because we were perceived, as others in the alternative, independent media, as key enablers and facilitators of the 2016 Trump upset.

I'm convinced the Big Steal of 2020 was in part the revenge of Big Tech.
WND is failing because it publishes fake news, but you be you, Joe.
On July 22, Farah immodestly portrayed himself as being in an "epic, existential battle with Big Tech," which involved him playing victim again:
I'm an expert on Google, but all the Big Tech companies are the same, as far as I can tell. Things have only gotten worse in the last 10 years – far worse. It hit home with me when I saw the company I built from scratch more than 25 years ago, my life's work, ravaged by the cartel's wrecking ball – reduced in revenues by more than half in 24 months.

It was enough to give me a series of five strokes!

Most people in their right minds would have given up. But I couldn't. I was the one who started this grand experiment in "online independent media" back in the '90s. I was determined – and remain so – to FIGHT BACK.

Backed into a corner, I continue going public with how the cartel attempted to exterminate the alternative independent media that sprung up in WND's wake over the last 25 years. Big Tech is still determined to snuff us out today, after having played such a huge role in manipulating the results of the presidential election – the last one, the Big Steal as it has become known.

The only people I could turn to were you – those who came to WND because you recognized what we were doing, what we were about and what our convictions are. And most of all, you recognized why it was necessary that this experiment in truth-seeking without fear or favor not be knocked off by a club of spoiled, soulless, pompous, greedy, presumptuous super-billionaires who sought to commit bloodless barbarism never imagined by the most diabolical totalitarian governments in history.
In the midst of his daily money beg, Farah once again stated, "Remember, if WND goes down, soon the independent free press will be a thing of the past, and with it, our uniquely blessed nation."
By the end of his campaign, though, WND met its fund-raising goal of $100,000 -- but just barely. But Farah was ready to gush anyway in his Aug. 2 column:
I am so grateful!

You've come through for us – fighting through blacklists, the cancel culture, the lies about WND and incredibly slanted media, donating emergency tax-deductible funds last month to allow us to continue our mission.

Apparently, you still love us!

And we love all of you – whether you could afford some extra money at this time or not. Your prayers continue to be just as important to us. God and this audience understand what's at stake for the independent media as well as America in the battle with Big Tech.

Yes, you raised just over $100,000 for the WND News Center keeping us just short of insolvency for the time being.

What a blessing!

I speak for our great, loyal and deeply committed editorial staff in expressing appreciation for these gifts. Of course, ongoing donations to WND remain welcome.
No mention, of course, of how Farah quietly extended his drop-dead deadline from July 15 to the end of July to make sure he met that goal -- or what the fact that the goal was only barely met despite extending the deadline says for WND's future. There's also no mention of what, exactly, this $100,000 will be going toward -- there's that lack of transparency again.

Farah spent the rest of his column rehashing a Wall Street Journal editorial encouraging the right-wing push to rewrite Section 230 to stop "Big Tech" companies from enforcing their own terms of service as other private companies are allowed to do. He concluded by lamenting: "Censorship has become a reality in America. We cannot afford to allow it to be accepted. If we do, America will no longer be a beacon of truth. Right now, that beacon is growing faint."

Of course, enforcement of terms of service is not "censorship." And WND isn't being "censored" -- it's facing the consequences of years of promoting fake news, because "Big Tech" has no legal obligation to help spread anyone else's falsehoods and misinformation. Needless to say, Farah will never admit that inconvenient fact.
The latest from