WND's Hohmann Doesn't Want To Be Cured of His Hatred of Muslims
Topic: WorldNetDaily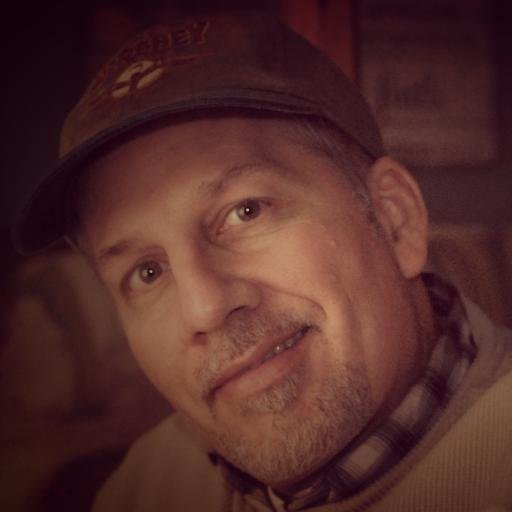 An Aug. 30 WorldNetDaily article by Leo Hohmann starts off by detailing how "A group of researchers from Germany and the United States claims to have found at least a partial cure for xenophobia, a much heralded accomplishment in the wake of a historic migrant crisis that has swept more than 1.7 million Muslim refugees from the Middle East and Africa into Europe's cities and led to fissures in social cohesion that some predict have sewn the seeds of civil war."
But seeing as how we're talking about an inveterate Muslim-hater here, Hohmann doesn't take long before he calls on his fellow Muslim-hating friends to reject in the nastiest possible terms this opportunity to be cured of their disease, portraying this instead as Nazi-esque brainwashing (because, you know, Germans):
The study was not well received among conservatives in the United States, whether inside or outside the medical community.

Dr. Andrew Bostom said the study amounted to junk science and "should never have received IRB approval."

An institutional review board (IRB), also known as an independent ethics committee, ethical review board or research ethics board, is a type of committee used in research that has been formally designated to approve, monitor, and review biomedical and behavioral research.

"Leave it to the Germans, the first thing that came to mind when I read this news was the medical experiments of Dr. Josef Mengele and his 'work' at concentration camps like Auschwitz to create a 'better' society comprised of people he deemed to be quality people," said Ann Corcoran, who blogs at Refugee Resettlement Watch and is critical of United Nations-backed resettlements in U.S. cities.

"It is creepy," she said. "Will the Germans demand their citizens get their daily dose of oxytocin?"

James Simpson, a journalist who has also written extensively about the dark side of refugee resettlement, was taken aback by the study.

"This reveals a deeply entrenched official agenda to push refugee resettlement at all costs and thoroughly discredit any and all opposition to it," Simpson told WND. "It reinforces my belief that official Germany is carrying out the Russian plan to take over Western Europe using the refugee crisis to create chaos. Chancellor Angela Merkel is the Russians' agent-in-place – a member of the East German Communist Party before coming to the West who inserted herself into West German politics by pretending to be a pro-West moderate leader."

Simpson reminded WND of the old Soviet KGB methods of controlling the Russian population. Under the Communist Party, "refusniks" who failed to submit to the party's dictates were considered one of two types of people – they were either jailed as prisoners of conscience or institutionalized as mental patients.
Hohmann even called in his boss, WND managing editor David Kupelian, to rant about how ""The left politicized the science of psychiatry, and the top levels of the social sciences are all dominated by the far left, whether it be the American Psychological Association, American Psychiatric Association, or whatever; they are all dominated by the left, and that's why they came out and de-pathologized gender identity disorder in 2013. They did it despite there being a 41 percent suicide rate, cutting off healthy body parts, etc."
Hohmann talked to no actual expert in psychiatry for his highly biased and hostile article.
Posted by Terry K. at 3:03 PM EDT