WND's Rush Falsely Claims Obama Released ISIS Leader
Topic: WorldNetDaily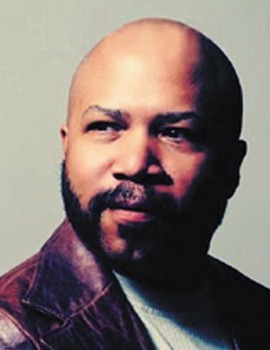 Erik Rush's Obama derangement is so strong, he doesn't really care about facts. Rush writes in his Dec.17 WorldNetDaily column:
To date, Obama has authorized the importation of tens of thousands of "refugees" from Islamic nations into this country. I would reiterate that the Australian chocolate-shop hostage taker, Man Haron Monis, was admitted to Australia under refugee status. In addition to the multitudes that we know of who have arrived from Syria, Somalia, Libya and other nations, charter pilots speaking under condition of anonymity have testified concerning planeloads of individuals from these nations bypassing Customs at major U.S. airports and being quietly bussed off to parts unknown.

Does no one find it odd that the world has had no peace as regards Islamic terrorism since Barack Obama came to town? Shortly after taking office, Obama sent operatives to Egypt (including former weather Underground associate Bill Ayers). Within 18 months, the Arab Spring swept Muslim nations, giving rise to the Muslim Brotherhood ascendency in Egypt and destabilizing other Muslim nations in the region. Then came Obama's Libyan adventure. That nation is now essentially a vast training camp for al-Qaida and other terrorist groups; through it, weapons have flowed to Nigeria's Boko Haram. Abu Bakr al-Baghdadi, leader of the virulent and barbaric ISIS group, was released by Obama in 2009.
Actually, as PolitiFact details, the Department of Defense states that the man now known as Baghdadi was released in 2004. The evidence that Baghdadi was still in custody in 2009 appears to be the recollection of an Army colonel who said Baghdadi's "face is very familiar." PolitiFact adds:
Even if the colonel is right, Baghdadi was not set free; he was handed over to the Iraqis who released him some time later. But more important, the legal contract between the United States and Iraq that guaranteed that the United States would give up custody of virtually every detainee was signed during the Bush administration. It would have required an extraordinary effort to have held on to Baghdadi and there is no evidence that he was on anyone's radar screen, assuming that he was in custody at all in 2009.

The U.S.-Iraq agreement drove the release of thousands of detainees in 2009, but Obama had nothing to do with that.
This is what happens when people like Rush let their hate trump the truth -- they look foolish for repeating falsehoods.
Posted by Terry K. at 1:08 PM EST