WND's Klein Still Using Palestinians To Forward His Anti-Palestinian Agenda
Topic: WorldNetDaily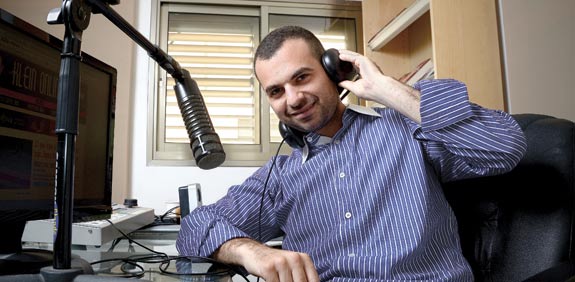 WorldNetDaily's Aaron Klein, it seems, is still counting on his sources to be as stupid as he thinks they are. He writes in a Dec. 9 WND article:
While the White House has dismissed as "unfounded" reports the Obama administration is contemplating sanctions on Israel, the Palestinian Authority told WND it is already receiving signals the U.S. president may not support Israel at the United Nations and in the international community.

A senior PA negotiator, speaking on condition his name be withheld, said that despite the Obama administration's public protestations, the U.S. made no private protests recently over a Palestinian plan to seek recognition of a state at the United Nations and in international bodies.

The Palestinian claim contrasts with media reports last month that Secretary of State John Kerry called PA President Mahmoud Abbas to warn him the U.S. would sanction the Palestinians if they continue their attempt to seek unilateral recognition in international organizations.

"There have been no talks of any real U.S. sanctions on the Palestinian Authority for unilateral recognition," said the PA negotiator.
In addition to his old tactic of citing an untraceable anonymous source to attack the Obama administration, Klein is invoking another old tactic: using a political enemy as a proxy in his anti-Obama agenda.
Remember, Klein is a sympathizer of the extremist right-wing movement in Israel founded by Meir Kahane, which among other things calls for the expulsion of all Arabs from israel. The U.S. considers the movement, which has been known under such names as Kach and Kahane Chai, to be a terrorist organization.
Klein is not a neutral reporter, and there's no reason for Palestinians to trust him, given his record of using Palestinians to further his personal anti-Palestinian agenda.
Again, Klein seems to be counting on Palestinians being ignorant of his agenda. That seems like a dangerous game to play, even for a committed activist like Klein.
Posted by Terry K. at 1:07 PM EST