Newsmax's Ruddy Laments 'Persecution' Of Christie As His Website Champions Persecution of Hillary
Topic: Newsmax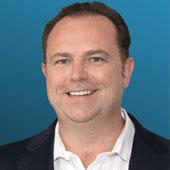 Christopher Ruddy complains in a Dec. 17 Newsmax column:
The ongoing probes of New Jersey Gov. Chris Christie and his associates over the so-called Bridge-gate matter boil down to another example of political prosecutions that border on political persecutions.

The case involving the George Washington Bridge occurred in January, nearly a year ago, and should be open and shut by now.

Christie was recently cleared in a report by a New Jersey legislative committee of any prior knowledge of the plan to impede traffic onto the bridge by closing access lanes.

No one thinks or believes he ordered the closing of any bridge lanes. So why the worry?

It is clear that some of his aides may have acted out of political considerations in their decision to close the lanes. If that is the case, their actions were stupid, but not criminal.

[...]

Yet in a strange way, the Left's attempt to persecute Christie could actually help his GOP standing because it is so obviously motivated by their worry he actually might be the GOP nominee.

Hence, the Democrats want to keep pushing Bridge-gate as far as they can and for as long as they can. Perhaps they have finally gone a bridge too far and should finally "shut up," as the New Jersey governor might put it.
Ruddy might have a point if Newsmax wasn't pushing another political persecution elsewhere on its pages the very same day. From a Dec. 17 unbylined Newsmax article:
Former Secretary of State Hillary Clinton could be called to testify before the House Oversight and Government Reform Committee in the next Congress, said the incoming committee chairman, Rep. Jason Chaffetz.

According to The Hill, the committee intends to investigate the issue of embassy security in the coming congressional session, and the Utah Republican said that Clinton's record in managing it as secretary of state will be examined.

He said Clinton, "changed the way we do embassy security and how we build the infrastructure there and she created a mess. It's a disaster!" The Hill reported.

Asked if Clinton could be called before the committee as a witness, Chaffetz said, "I'm not going to rule that out."
The article did not mention the fact that, as ABC News reported, "Multiple independent, bipartisan and GOP-led inquiries have faulted the State Department for inadequate security in Benghazi, leading to four demotions," or that the State Department has implemented recommendations regarding embassy security made by an independent review board.
the fact that Chaffetz seems intent on dragging Clinton before yet another congressional committee even though she left the secretary of state post nearly a year ago suggest that he's acting on behalf of Republicans fearful that she may be the Democratic presidential nominee in 2016 and simply wants to keep pushing anything Benghazi-related as far as he can.
Ruddy doesn't explain why he apparently has no problem with cheerleading a political persecution of Hillary Clinton.
Posted by Terry K. at 6:59 PM EST