What The ConWeb Ignores About Fired Newspaper Editorial Writer
Topic: The ConWeb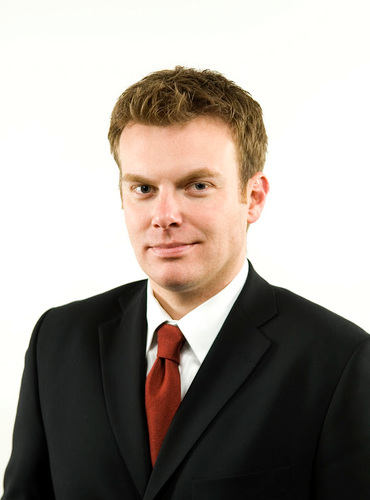 Drew Johnson -- the Chattanooga Times Free Press editorial writer who was fired after publishing an Obama-bashing editorial headlined "Take your jobs plan and shove it, Mr. President" -- has been making the tour of the right-wing media, where his unsubstantiated claim that political pressure caused his firing have found a receptive audience. WorldNetDaily and Newsmax have uncritically repeated Johnson's claims, and even the Daily Caller's Jeff Poor (a former Media Research Center staffer) has given Johnson a pass. The result: creation of the impression that Johnson is a victim of the "liberal media."
But these ConWeb sources have all failed to report a couple of pertinent facts that back up the Times Free Press' claim that Johnson was fired for violating newspaper policy, not because of politics.
First, the Times Free Press is one of the very few newspapers, if not the only one, that runs two separate editorial pages each day -- the liberal-leaning Times page and the conservative-leaning Free Press page. That's a legacy from when there were two separate newspapers in Chattanooga. Johnson was editor of the conservative page, and his departure does not mean any diminishing, let alone the end, of conservative opinion in the Chattanooga newspaper.
Second, the ConWeb has been utterly loath to mention who owns the Chattanooga paper. It's WEHCO Media, which also owns the Arkansas Democrat-Gazette. The head of WEHCO is Walter Hussman Jr., who made his biggest splash in the newspaper industry in the 1980s by engaging in a newspaper war in Little Rock, ultimately defeating and merging with his own newspaper the rival paper owned by deep-pocketted giant Gannett. It was under Hussman that the two newspapers in Chattanooga -- the Free Press and the Times, the latter formerly owned by the Ochs family of New York Times fame -- were combined and allowed to keep their separate editorial pages.
As the Arkansas Times points out, "Hussman's sympathies — indeed much of his game plan for his own newspaper building strategies came from the former Free Press owner — are not generally with those of the New York Times." Indeed, the Democrat-Gazette's editorial page is headed by Paul Greenberg, a conservative who's perhaps most notorious for his Clinton-bashing during the 1990s.The American Journalism Review has reported that Hussman says the best part of his day is "proofing the paper's stridently conservative editorial page."
It's lazy and dishonest for the ConWeb to shove Johnson's firing into its tired "liberal media" narrative. A conservative-leaning newspaper owner, after all, doesn't fit their agenda.
(Disclosure: I'm a former employee of the Democrat-Gazette.)
Posted by Terry K. at 12:39 AM EDT