Bozell Gives Fox News A Pass on Fluff Interview With Limbaugh
Topic: Media Research Center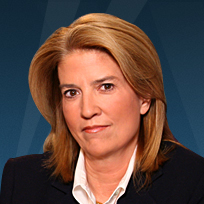 Brent Bozell writes in his July 31 column:
After a long three-year gap since their last exclusive sit-down interview with President Obama, you might think The New York Times would be ready to ask tough questions on the most contentious issues of the day, beginning with the deepening Obama scandals.

Wrong. Instead, the Times defined the "news" in this interview to be Obama's counter-attacks. Their stories focused on Obama's accusations that (a) the Republicans are liars about Obamacare, (b) the Republicans exaggerate the benefits of building the Keystone XL pipeline and (c) the Republicans oppose his use of executive power because he has the "gall to win the presidency."

The national media are faithfully executing their Obama second-term call to preserve and protect his legacy. They are steering clear of any story that might imply that the president has in any way cut an ethical corner or abused his power.
Meanwhile, Fox News' Greta van Susteren devoted an entire hour-long show earlier this week to an interview with Rush Limbaugh. As the Washington Post's Erik Wemple noted, van Susteren managed to go the entire hour without bringing up the two most recent news events involving Limbaugh: his tirade of misogyny against Sandra Fluke, and the fact that one of the largest groups of radio stations in the country, Cumulus Media, is apparently planning to drop Limbaugh's show from dozens of its stations, in part because of the fallout and decreased revenue it has experienced in the wake of Limbaugh's attack on Fluke.
Neither Bozell nor anyone else at his Media Research Center has mentioned van Susteren's lack of curiosity about these news events involving Limbaugh. Gee, wonder why...
Posted by Terry K. at 10:28 PM EDT