Facts Contradict Kupelian's Case That WND Deserves To Live
Topic: WorldNetDaily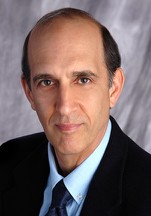 WorldNetDaily managing editor David Kupelian's monthly begging-for-money letter to readers kicks off with the usual WND pro-Trump rah-rah:
We are bombarded daily with increasingly bizarre and surreal news reports. Like the outrageously biased Mueller investigation into Trump's non-existent "Russia collusion." Like embarrassingly deranged Democrat leaders Nancy Pelosi and Maxine Waters constantly claiming President Trump is mentally incompetent and must be impeached. Like the Washington "swamp" – which includes treacherous, self-serving, never-Trump establishment Republicans – working daily to undermine America's duly elected president as he tirelessly keeps his promises to revive America's economy, stop the tidal wave of illegal immigration, protect America from terrorists, and successfully pursue the Reagan policy of "peace through strength" in North Korea, Iran and other potential nuclear powder kegs around the world.
Funny, WND had no problem spending the previous eight years trying to undermine a duly elected president.
Kupelian then went after his media colleagues: "As a veteran journalist, I can say unequivocally that today's 'mainstream' news establishment is more unprofessional, unprincipled, unhinged, biased, lazy, dishonest, corrupt – and, in some cases, flat-out insane – than at any time during my 35 years as a newsman."
Actually, Kupelian might want to examine his own work first. The mainstream media would have to work extremely hard to be as unprofessional, unprincipled, unhinged, biased, lazy, dishonest and corrupt as WND has been. From massive amounts of fake news to out-and-out lying to its readers to pushing conspiracy theories to becoming pro-Trump state media, Kupelian has a lot to answer for regarding the so-called journalism that nearly drove WND out of business.
Kupelian then went into self-aggrandizement mode, proclaiming that WND "defends, in a professional journalistic way, the Judeo-Christian moral foundation of America," insisting that "our team of experienced, professional journalists strives to do one thing – to tell the truth that Americans desperately need and deserve to hear" and quoting his boss, Joseph Farah, declaring that WND "operate[s] from an independent truth-seeking drive with a God-centered worldview."
If that were actually true, WND wouldn't be publishing so many falsehoods and so much fake news.
Once again, Kupelian's case that WND deserves to live is undermined by the facts. Not that he'll ever admit that -- he and Farah are simply too dishonest to live up to their own empty, cynical rhetoric.
Posted by Terry K. at 6:19 PM EDT