MRC Denounces 'Insane' Trump-Hitler Comparison, Never Questioned Sanity of Obama-Hitler Comparisons
Topic: Media Research Center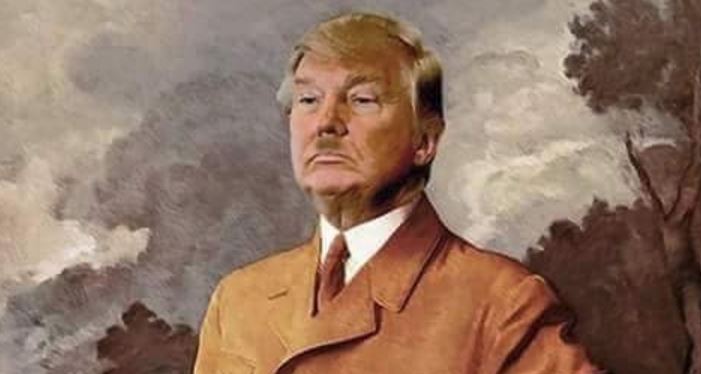 The Media Research Center's Julia Seymour grumbled in a May 14 post:
When a conservative says something crazy, it makes headlines. When a liberal does you can hear the crickets.

Liberal mega-donor Tom Steyer recently entertained comparisons between President Donald Trump and Adolf Hitler at one of his impeachment rallies. But his absurd conversation was not reported by the broadcast networks or major newspapers, according to Nexis. Steyer has spent or pledged at least $236 million to help liberal candidates, or oppose Republicans since the 2014 election cycle.

Only Twitchy and several conservative media outlets took Steyer to task for not pushing back enough when a rally attendee from Iowa asked him, "I just keep thinking, what's the difference between him and Hitler?"The exchange took place at a May 10, Need to Impeach rally where Steyer was stumping against Trump and Republicans.

Rather than immediately say, WHOA! That's going way too far, Steyer began with comparisons to Hitler — before reminding everyone of a huge difference: Hitler killed people.
Seymour's headline called the Trump-Hitler comparison "insane."
Seymour even squeezed a second post out of this two days later, claiming that Steyer "is still digging out from under his response to a question about whether President Donald Trump is like 'Hitler.'"
By comparison, when various extremists likened President Obama to Hitler, the MRC never denounced the comparison as insane -- or at all, mostly:
And as we've documented, when conservative country singer Hank Williams Jr. appeared on "Fox & Friends" in 2011 to claim that then-Speaker of the House John Boehner's recent golf game with President Obama was "one of the biggest political mistakes ever," adding, "It's like Hitler playing golf with [Israeli Prime Minister Benjamin] Netanyahu" -- Obama, of course, is the Hitler in that analogy -- the MRC raced to dismiss the comparison as nothing more than "intemperate" and a "bad joke."There was no questioning Williams' sanity as Seymour did Steyer's.
Posted by Terry K. at 9:35 PM EDT
Updated: Thursday, May 24, 2018 9:44 PM EDT