NewsBusters Blogger Whines That MSNBC Won't Promote Fox News
Topic: NewsBusters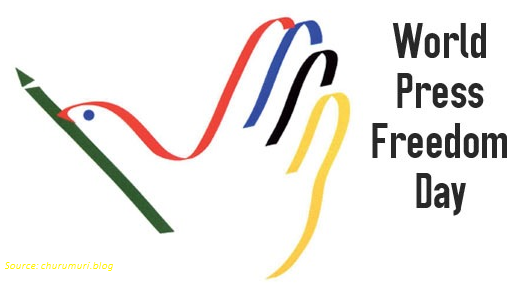 Randy Hall whines in a May 9 NewsBusters post:
While observing World Press Freedom Day on May 3, MSNBC aired an advertisement encouraging viewers to watch not just that liberal channel, but also follow more than 25 other left-leaning sources and newspapers while not mentioning Fox, the most-watched news network on cable TV.

[...]

On the print side, it included newspapers as The Guardian, Financial Times, USA Today, The New York Times, the Los Angeles Times, Chicago Sun-Times, Baltimore Sun, Philadelphia Enquirer, Florida's Sun Sentinel, The Daily Press (Newport News, VA), the Sun (Naperville, Illinois), and the New York Daily News.

Also mentioned were BBC News, the global Inter Press Service and magazines like New York Magazine, The New Yorker, and The Atlantic.

The closest the advertisement to conservative outlets were the Wall Street Journal and National Review.
But Hall never proves that any -- let alone all -- of these outlets are "left-leaning." Apparently, he's just parroting the MRC's propganda that any media outlet that's not as far to the right as Fox News is "liberal." And his suggestion that the Wall Street Journal (owned by Fox News' Rupert Murdoch) and National Review are merely close to conservative and not actually conservative is ridiculous.
Hall spends the rest of his post complaining that the MSNBC ad didn't offer Fox News as an option. But he didn't note whether Fox News ran a similar ad to mark World Press Freedom Day -- probably because if it had, it almost certainly wouldn't have told people to watch MSNBC. Does Hall really think otherwise?
Posted by Terry K. at 1:44 PM EDT