Klayman: Thanks, WND, For Letting Me Indulge My Obama Derangment!
Topic: WorldNetDaily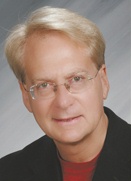 WorldNetDaily has been a patron, and occasional client, of terrible lawyer Larry Klayman for years, so it's no surprise that Klayman would devote his May 5 column to singing WND's praises on its 20th anniversary. One of the reasons, it seems, is that WND let Klayman fully explore his Obama and Clinton derangement:
WND fully explored the self-contradictory, ever-changing stories of Barack Hussein Obama's birth certificates. When the Obama White House offered a computerized laser-printer version of Obama's 1961 birth certificate, although laser printers had not been invented in 1961, WND asked questions while the rest of the media couldn't admit that the emperor had no clothes. When Sheriff Joe Arpaio and Mike Zullo, like others, identified the serious inconsistencies in the various birth certificates offered for Obama, WND reported the facts and let the readers decide, while the "old media" tried to hide the facts from its readers, buried under fictions. WND sent investigative reporter Jerry Corsi to Kenya and Hawaii. When Corsi was arrested in Kenya, WND stood behind the pursuit of the truth.

WND followed the evidence to report on the likely murder of Clinton lawyer and aide Vince Foster and the mysterious events of 80 other people who threatened the Clinton machine.

The clear evidence about the true beliefs of Barack Hussein Obama, whom Freedom Watch dubbed "Muslim of the Year" in 2016, was suppressed in most places, but not in the pages of WND. I have no problem with patriotic Muslims willing to peacefully follow U.S. laws. But Obama is a cynical and dishonest politician who will say and do anything to get elected. Obama wears his faux Christian persona as a scam while helping the most malevolent Muslim influences to hurt America, which has been so good to him.

Now, as evidence has been revealed – so often from the media of England – of Barack Obama's considering having homosexual relationships and even how he was spurned by white women romantically, WND is one of the few organizations reporting on the facts as we know them. This news development may help explain why he disdains white people. The evidence is showing that Obama married Michelle because she would help him get elected, while secretly resenting the white women that reports now show spurned him. He has lied about his past just as he has lied about being a Christian, among many other lies over the last eight years.
Of course, if WND really was in "pursuit of the truth" on Obama's birth certificate, it would have reported that all of the conspiracy theories Klayman is still promoting are bogus, as is the entire Arpaio-Zullo investigation. And the only thing Corsi pursued in Kenya were falsified documents.
Klayman added: 'WND has been so much a part of my efforts in the public interest that I am working on a book compiling many of my columns. In keeping with my ironic sense of humor, I am calling it "Essays of a Mad Man." I expect that the truths revealed in these columns will make other people mad as well."
Wait, Klayman has a sense of humor? So we are to believe that his peddling every sleazy fringe conspiracy theory he can find about Obama and Clinton are something akin to Alex Jones letting it slip that he doesn't really mean what he rants? Perhaps Klayman should explain to the rest of us when he's kidding and when he's being deadly serious.
Posted by Terry K. at 1:23 AM EDT