WND's Cashill Defends George Zimmerman -- Again
Topic: WorldNetDaily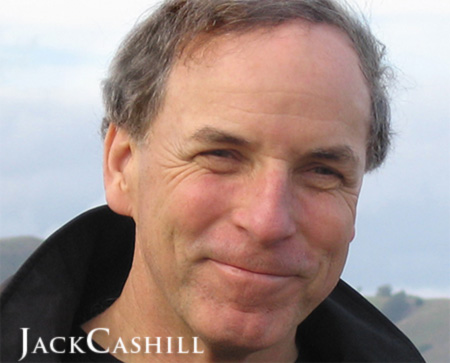 So far this year, WorldNetDaily columnist Jack Cashill has come to the defense of a convicted felon who falsely claimed he had sex with Barack Obama, a credibly accused terrorism suspect (who has since been convicted of plotting to bomb an apartment complex housing Somali refugees) and the Missouri governor accused of trying to blackmail his mistress. Why wouldn't he run to the defense of George Zimmerman once again?
You might remember that Cashill wrote a WND-published book trying to portray Zimmerman as a civil-rights martyr and the teenager he killed, Trayvon Martin, as a scary black thug. Now Zimmerman has gotten himself in trouble again -- this time for stalking, threatening and harassing a private investigator working on a documentary about Martin. Cue Cashill to initiate the whitewash treatment, which he does in his May 9 WND column.
But first, Cashill rehashes the narrative he's so invested in: Martin was "an aspiring MMA fighter" who "was high at the time he attacked Zimmerman," while Zimmerman was, yes, "a civil rights activist."
Cashill then uncritically served up Zimmerman's defense for his stalking and threats: He was a victim of "entrapment," the investigator had contacted relatives using "a variety of subterfuges to circumvent security," andZimmerman "decided to turn the tables on Warren and harass him back."
Needless to say, Cashill and Zimmerman offer no proof of any of this.
Maybe Cashill should spend less time defending the indefensible and more time trying to figure out why nobody takes him seriously.
Posted by Terry K. at 1:26 AM EDT