WND Whines That Terrorists Are Treated As Mentally Ill
Topic: WorldNetDaily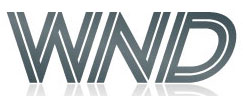 WorldNetDaily has a weird thing for complaining about people who argue that radicalized Islamists who commit terrorist acts might be mentally ill instead of mainstream Muslims. This happens again in a June 8 article by Art Moore:
While police continue to investigate the Manchester and London Bridge jihadist attacks, several incidents this week conducted in the name of Allah by Muslims in Europe have gained considerably less attention, dismissed as irrational acts of the mentally ill.

In London, a man roamed a heavily Jewish area Thursday morning shouting "Allah Allah" and "I'm going to kill you all," and, in another part of the city Thursday, a nursery worker suffered broken ribs and was slashed with a knife by three women chanting "Allah will get you."

Meanwhile, in Paris, the nephew of Farid Ikken, who attacked a police officer with a hammer Tuesday outside the Notre Dame Cathedral, expressed disbelief that his uncle — "a progressive, not an extremist" — would declare allegiance to ISIS and perpetrate a violent act, noting the whole family is "in shock."

Ikken's former boss, Algerian journalist Kamel Medjoub, suggested, the London Express reported: "Maybe he lost it that day and attacked a police officer in a moment of madness. But I refuse to believe he would pledge allegiance to ISIS."

However, a video of Ikken pledging allegiance to ISIS was found in his apartment in a counter-terrorism raid.

[...]

David Kupelian, author of "The Marketing of Evil, "How Evil Works" and his latest, "The Snapping of the American Mind," said in a WND story last August that in response to all of the cases of jihad-type assaults that have been labeled "mental illness," the question should be asked: "Where does 'radical Islam' end and 'mental illness' begin? And what if they are the same thing?"

For more than 150 years, the legal standard for claiming innocence by reason of insanity has been the M'Naghten rule, noted Kupelian, WND vice president and managing editor, stipulating the perpetrator was unaware his criminal actions were wrong at the time he committed them, Kupelian noted.

"But by that definition, every Islamic terrorist in the world is innocent, since his religious delusions persuade him that not only is it right and moral to massacre innocent men, women and children, but it is mandatory, required by their god as a prerequisite for salvation," he said.
Yet, as we've noted, WND didn't want to discuss the political motivation of Charleston masacre perpetrator Dylann Roof, presumably because he shared the same obsession with painting blacks as criminals and lament for apartheid-era South Africa as WND writers have.
As per WND's anti-Muslim editorial agenda, Moore lets anti-Muslim activists opine at length while failing to speak to any qualified mental health professional.
Posted by Terry K. at 2:09 AM EDT
Updated: Saturday, June 17, 2017 2:13 AM EDT