Newsmax Promotes Gay Republican's Claim of Attacks From Left
Topic: Newsmax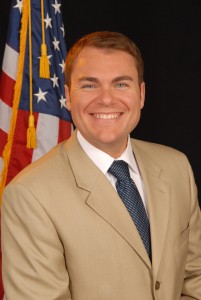 California congressional candidate Carl DeMaio has been making the rounds of the conservative media -- helped greatly by Fox News -- complaining that he's being attacked by Democrats. Newsmax joins the parade with an April 30 article by Bill Hoffmann:
Carl DeMaio, an openly gay candidate for California's 52nd Congressional District, says liberals have been trashing him simply because he's a Republican.

"I don't wear my orientation on my sleeve, it's who I am. But it doesn't define the thorough breadth of what I am in terms of a leader for San Diego," DeMaio told "The Steve Malzberg Show" on Newsmax TV.

But, DeMaio added, a number of left-leaning groups who claim to want to support gay, lesbian, bisexual and transgender candidates have worked against him strictly because of his GOP affiliation.
Um, isn't that what's supposed to happen -- that DeMaio's political identity is placed before his sexual orientation? He can't exactly claim discrimination because the complete opposite is happening.
DeMaio is also quoted as saying, "These progressive activists are willing to put aside what they claim to want to achieve for LGBT Americans in the name of partisan politics." But isn't what most LGBT Americans want is for their sexual orientation not to be an issue? Isn't that precisely how liberals are treating DeMaio?
Indeed, DeMaio has backed off social issues, in part to attract more conservative supporters. And Hoffmann fails to mention that the conservative National Organization for Marriage has gone after DeMaio for "holding the hand of his gay lover."
So, to sum up: Liberals oppose DeMaio because of his policies; social conservatives oppose DeMaio because he's gay. That's pretty much the way it's expected to be, isn't it?
Posted by Terry K. at 10:08 PM EDT
Updated: Thursday, May 1, 2014 10:09 PM EDT