WND's Alexander Rages Over Red States Catering To Non-Right-Wing Tourists
Topic: WorldNetDaily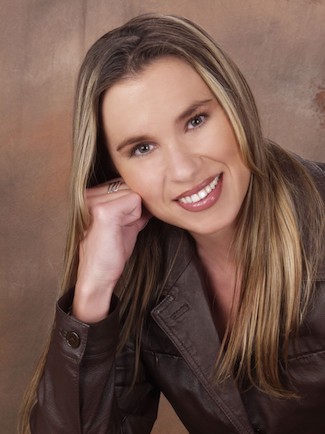 Rachel Alexander -- who we last saw embracing conspiracy theories about election fraud in Arizona -- devoted her Feb. 6 WorldNetDaily column to complaining that Republican-run states are trying to attract tourists who aren't right-wingers (and, worse, may not be heterosexual):
Right in Florida, Gov. Ron DeSantis' own state, government tourism agencies are promoting radical LGBTQ+ causes, including taxpayer-funded "Visit Florida." Visit Orlando paid the leftist PR company MMGY for a "study" that rebuked DeSantis' policies and the laws of Florida. New York-based MMGY is one of the largest PR companies for tourism offices in the country, and also one of the most woke.

MMGY Global thanked Visit Orlando and others, including Destination DC and Greater Boston Convention and Visitors Bureau, for financial contributions to the study. The study asked LGBTQ+ individuals whether "state policies related to their LGBTQ+ identity greatly impact their decision to travel." It found that 52% said yes. Stirring up these types of views does nothing to help tourism in red states like Florida; it generates hostility and will just backfire on efforts to promote tourism there.

Visit Florida's agenda for March has just one item listed on it: "LGBTQIA+ FloridaEvents, Pride festivals, bars, beaches and destinations." There's no semblance of balance, no conservative or Christian events. Those types of activities have been scrubbed clean from tourism agencies. One of the partnerships prominently featured on MMGY's website is the "Love and Lipliner" event at the James New York hotel featuring "some of NYC's biggest drag stars."
Alexander didn't explain why Republican-led stdates shouldn't want to attract tourists who may not politically agree with them but have disposable income. Instead, she went on a rant about the PR agencies these states hired for their tourism campaigns. one of which "isn't an American company," that target people that aren't right-wing election deniers like herself and who are, of course, "woke" (whatever that means). Alexander huffily concluded:
Visit Florida's annual report shows on page 17 that more tourists come from red states than blue states. Florida's main tourism comes from seven red states, three purple states (Pennsylvania, Michigan, Georgia) and just five blue states. So why the focus on New York PR and leftist causes?

Why are multiple red states continuing to contract with woke PR companies? With the left canceling so many businesses now, it's insulting to pass over conservative PR companies who no doubt could really use the work due to being blacklisted over their politics.
Perhaps because those New Yorkers bring more tourism money to state than visitors from red states. But with Florida's Republican governor Ron DeSantis declaring war on LGBTQ people and anyone who won't play ball with his right-wing agenda, that money will start to dry up and no tourism money spent to lure them will be effective. That seems to be what Alexander wants.
Posted by Terry K. at 11:24 AM EDT