Another CNS Reporting Trick: Out-Of-Context Stats That Make Democrats Look Bad
Topic: CNSNews.com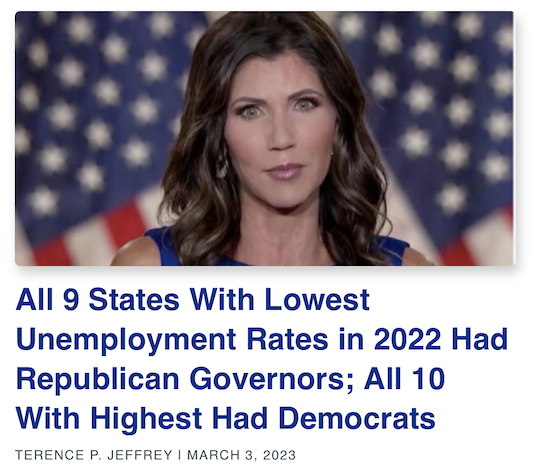 Another one of CNSNews.com's biased reporting tricks -- alongside cherry-picking pockets of high unemployment to attack President Biden and and compaining about the wealth of the Washington, D.C. suburbs where CNS employees live and work -- is picking metrics that make Democrats look bad while eliminating relevant context. Crajg Bannister wrote in a Dec. 2 article:
Every one of the 10 cities anchoring a metropolitan area with the most homebuyers looking to relocate, rather than enter, has a Democrat [sic] mayor, results of a new migration study reveal.

A new study of homebuyers by brokerage company Redfin examines the target destinations of prospective homebuyer searches from August through October of this year.

The study ranks metropolitan cities by their net outflow, a measure of how many more homebuyers are looking to leave an area than move into it.

San Francisco, California has the highest net outflow, followed by Los Angeles, California and New York City. Washington, D.C. has the fourth-highest net number of homebuyers looking to flee to another area, while Boston, Massachusetts comes in at number five.

Chicago (IL), Detroit (MI), Denver (CO), Seattle (WA) and Philadelphia (PA) round out the top 10 cities with the highest homebuyer net outflows.
Bannister didn't mention the fact that the Redfin study he referenced specifically cited the ability to work remotely -- not anything to do with the mayor's political party -- as the driving factor behind people moving out of large cities.
Bannister pulled a similar stunt in a Jan. 23 article:
Except for Alaska, every one of the 10 markets where consumers pay the highest prices for a gallon of gas was run by a Democrat in 2022, analysis of AAA data released Tuesday reveals.

At a national average of $3.45, the cost of a gallon of Regular gas on Tuesday was:

Up 2 cents from Monday,
Up 12 cents from a week earlier,
Up 35 cents from a month ago, and
Up 12 cents a year ago.
The highest state is Hawaii, which is an island, so gas prices have always been higher. The second highest state is California, where gas is more expensive to refine because of a state-mandated blend esigned to reduce emissions and refineries closing rather than upgrade their facilities. The price factors for those states would remain no matter which party occupied the governor's office -- something Bannister didn't bother to tell his readers.
Editor Terry Jeffrey served up his own contribution to the genre in a March 3 article:
All nine states with the lowest annual average unemployment rates for 2022 had Republican governors during that year, while all ten states with the highest annual average unemployment rates had Democratic governors.

The published the annual average unemployment rates for all fifty states.
What Jeffrey didn't mention: Most of those Republican-led states with the lowest unemployment are mostly either sparsely populated states in flyover areas or tiny states in the Northeast like Vermont and New Hampshire, while the states with the highest unemployment include three of the most populous, Illinois, New York and California.
This is an echo of an Oct. 6 article by intern Lauren Shank that claimed "the national average price of regular unleaded gas was $3.831, with top blue states charging over a dollar more and top red states charging just below the national average, which also omitted context about why gas prices are high in states like California.
Posted by Terry K. at 12:28 AM EDT