AIM Goes On Anti-'Woke' Tirade Against General
Topic: Accuracy in Media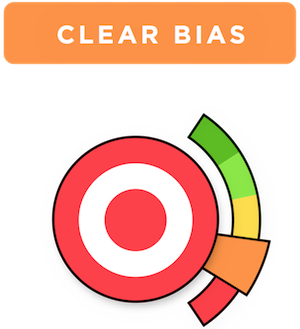 John Ransom goes off the rails quickly in a Sept. 28 Accuracy in Media column:
As the military's top general, Mark Milley, prepares to testify in front of a Senate committee tomorrow about the disastrous U.S. withdrawal from Afghanistan, it's important that we remember the media's complicity in the disaster.

Too often the media has been willing to let incompetence slide, if that incompetent someone is ideologically safe, as is U.S. Gen. Mark Milley.

It's especially alarming now given the cognitive decline in the White House.
That escalated quickly! But the only evidence of "cognitive decline" is an anti-Biden op-ed at Forbes that doesn't even reference "cognitive decline" until the third-to-last paragraph. Not exactly the proof that one would need to live up to the whole accuracy-in-media thing.
Ransom's osensible real point here is to attack Milley for acknowledging thing like systemic racism, citing another flawed item -- a Fox News article that quoted only anonymous people -- claiming that Milley andhis staff "spend time each week meeting about 'culture war' issues while never meeting about U.S. military readiness." He continued:
And in these activities, much of the media cheered them on.

For example, they reported on the partisan aspects of teaching Critical Race Theory in the military under Milley and other woke-enabled group-think, especially when Milley illogically tied them to events like the January 6 riots or the riots in Lafayette Park to discredit conservatives.

The media hurrahed the creation of Milley's new military, a political military that could help progressives defeat conservatives.

Never mind that these activities had nothing to do with successfully advancing the actual mission of the military to protect the country, the citizens and ultimately the military itself.

"Until recently, critical race theory was anything but a household phrase," NPR told readers as a cover for Milley when he defended the force-feeding of the radical CRT to U.S. troops, while pretending he didn't understand what the fuss was about — even as he apparently ignored Afghanistan.
Ransom didn't explain why cracking down on extremism in the military ranks is a bad thing. And Milley specifically said he wanted to understand "white rage" -- which we assume Ransom is exhibiting here -- to figure what drove "thousands of people to assault this building [the Capitol] and try to overturn the Constitution of the United States of America." Doesn't Ransom think that's worth figuring out?
Ransom then weirdly listed Rep. Liz Cheney as among those receiving "the get-out-of-jail-free card issued by the liberal press to anyone smart and brave enough to regularly denounce conservatives, as Milley does." What crime is Ransom accusing Cheney of committing? Last time we checked, it was not a crime to hold Donald Trump accountable for his behavior.
Yep, lots of accuracy missing in Ransom's media missive.
Posted by Terry K. at 1:24 PM EDT