WND Columnist Falsely Claims Biden Repeatedly Quotes Mao
Topic: WorldNetDaily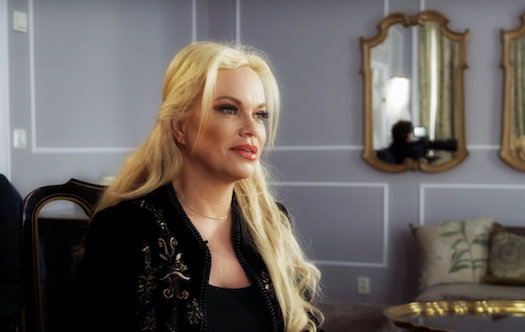 Hanne Nabintu Herland ranted in her June 16 WorldNetDaily column:
The authoritarian Communist leader Mao Zedong, the founder of the People's Republic of China, is currently quoted again and again in President Joe Biden's speeches. "Mao qualifies as the greatest mass murderer in world history," says Frank Dikötter, an expert with unprecedented access to the Communist Party archives.

Dikötter explains in his book, "Mao's Great Famine: The Story of China's Most Devastating Catastrophe," that around 45 million people were starved, beaten to death or killed in prison camps in China between 1958-1962. Bear in mind that the death toll from World War II was around 55 million. The Hong Kong-based historian said he found that during the time Mao was enforcing the Great Leap Forward in 1958, in an effort to catch up with the economy of the Western world, he was responsible for overseeing "one of the worst catastrophes the world has ever known."

[...]

Since President Biden keeps quoting the Communist leader, one may humbly assume that Biden respects Mao and endorses his work, or else he would obviously not repeatedly have referred to the authoritarian leader. Black Lives Matter openly endorses atheist Marxism and the U.S. university systems are now being modeled after the same revolutionary thought. Let us therefore take a quick look at who Mao Zedong was.
This is a highly misleading -- not to mention dumb -- attack on Biden.Despite Herland's insistence that Mao has been "quoted again and again" by Biden, she offers no evidence that he has used multiple Mao quotes. In fact, all he has done is on several occasions use the phrase "women hold up half the sky." The phrase is actually older than Mao, though Mao popularized it, and there's nothing inherently communist or evil in the phrase.
Nevertheless, Herland spent the rest of her column rehashing Mao's history for shock value, then concluded: "The fact that Biden gladly and repeatedly quotes Mao speaks volumes." No, it doesn't, and all the right-wing ranting in the world will not make that happen.
Posted by Terry K. at 1:34 PM EDT