Another WND Columnist Unironically Complains About Fake News
Topic: WorldNetDaily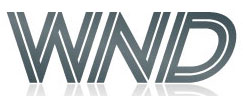 Laura Hollis isn't the only WorldNetDaily columnist who has been unironically complaining about media falsehoods and fake news. Rachel Alexander made her contribuion -- which, interestingly, was focused on right-wing media -- in her May 17 column:
The left is great at putting the right on the defensive, lumping us all in with a handful of extremists and making us defend them. As I've written previously, the left has figured out how to label conservative principles as conspiracy theories, racism or other distasteful characterizations, causing us to run from our own views.

Part of the reason they get away with the conspiracy theory label is because we get caught spreading stories that may cross that line, and so the left then lumps in perfectly legitimate suspicions with them. This took place far too often regarding the presidential election.
Alexander didn't call out any outlet by name --perhaps because she knows that the publisher of her column, Joseph Farah, has fully bought into conspiracy theories about the election. She did, however, call out some examples of misinformers promoted by right-wing media:
Another recent example is Mike Lindell's "Absolute Proof" documentary about election fraud. While much of it seemed plausible, there was one lengthy segment discussing foreign hacking of voting machines that was noticeably lacking in evidence. The movie displayed logs of the alleged hacking and cited just one person, Mary Fanning, who has little information available about her on the internet. There is no explanation as to how Fanning obtained the logs nor any of the technical details about how it worked. For something that serious, that incredible, you can't just expect people to believe some little-known woman claiming it's true. If she didn't reveal more details because she was afraid for her safety, then why did she reveal her name and as much as she has?

Maybe clear, irrefutable evidence will come out that there was foreign hacking, so the investigations need to continue. But one person saying so with some logs that could have been made up isn't enough to get anywhere, so it allows the left to pile on and claim the right is making up conspiracy theories.
Needless to say, WND has happily promoted Lindell's dubious documentaries without bothering to fact-check them first. Alexander concluded by lecturing:
I believe the vast majority of these people are patriots who think they are doing the right thing. But the left will use their sloppiness to discredit the rest of us. Those of us who are really laboring to get to the bottom of issues like election fraud get lumped in with extremists' efforts, and we end up wasting a lot of time defending them instead of doing the tedious work required to hold up to the Democrats' intense scrutiny.

They also waste our time watching and then researching all of their ideas. I don't have time to vet every video out there. The videos usually end up the same – a grain of truth stretched to an unrealistic conclusion, with lots of vague, attention-getting words. Stop blindly promoting them; if you don't have time to vet them, don't share them.
Are you listening, WND? Probably not.
Posted by Terry K. at 7:14 PM EDT