WND Columnist Invents 'Indictment' Of Fauci Over Not Pushing Hydroxychloroquine
Topic: WorldNetDaily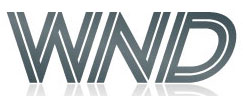 Hydroxychloroquine mania -- if not insanity -- continues at WorldNetDaily. Joel S. Hirschhorn began his Sept. 29 WND column by claiming this:
With a grand jury approach, the revealing of evidence herein shows that Dr. Anthony Fauci has deliberately ignored massive amounts of data showing that hydroxychloroquine is a safe, cheap and effective remedy for COVID-19. By ignoring his ethical responsibility as a physician to first do no harm, his behavior continues to cause preventable pain, suffering and death. Evidence also vindicates what President Trump said and did early on to inform Americans about the benefits of hydroxychloroquine.
Hirschhorn's bio gives him the "Dr." honorific, but he's not a medical doctor. He may have a Ph.D., as indicated by his claim to have been a "full professor" at the University of Wisconsin, but any relevant medical experience is limited to claiming that he Has "a long history of working on health issues" and was "an executive volunteer at a major hospital," whatever that means.
Hirschhorn's "grand jury approach" to "indicting" Fauci includes a lot of cherry-picked studies promoting hydroxychloroqine's alleged efficacy, whining that Fauci is a "tyrant" whose purported insistence on randomized control trials "has been sharply debunked," and summarily declaring: "In sum: Every single day people are suffering and dying unnecessarily because Fauci refuses to accept HCQ facts. Instead, in endless media statements and appearances he pushes masks, lockdowns and vaccines. Anthony Fauci benefits from incorrect views of HCQ in the mostly leftist press."

An actual grand jury -- not the one-man version residing in Hirschhorn's fevered brain -- would consider all evidence, not merely construct straw menfor the purpose of easily knocking them down.Unsurprisingly, Hirschhorn arrived at his predertimed conclusion:
For this grand jury proceeding, substantial evidence supports the indictment of Fauci on these counts:

A. Violating his physician oath to first do no harm.

B. Using his substantial influence to block widespread use of the proven safe, cheap and effective HCQ and, consequently, causing preventable pain, suffering and death for many thousands of Americans directly and through crippling lockdowns with their own negative health impacts.

C. Blocking traditional medical freedom and preventing physicians from using their best judgment in selecting for their patients the best treatment for COVID-19.
Shockingly, this is not the most extreme thing Hirschhorn written about Fauci, and just as shockingly, it didn't happen at WND. In an August column at some obscure website, Hirschhorn called Fauci a "war criminal" and claimed the Chinese "intentionally decided to spread the virus worldwide" so they "could make huge sums by selling the inevitably needed personal protective equipment (PPE) and, eventually, possible drugs and vaccines." He concluded by ranting that "until Fauci is knocked off his lofty pedestal they will continue to lose the war on the pandemic."
Posted by Terry K. at 1:00 AM EDT