WND Columnist Tries To Puff Up Trump's Rally Crowd Numbers
Topic: WorldNetDaily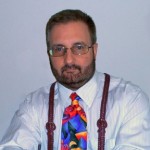 Brent Smith gushed in his June 21 WorldNetDaily column:
Trump kicked off his reelection campaign with an oversized rally in Orlando, Florida, this past Tuesday. The Amway Center Arena, with a capacity of around 20,000, was filled to the rafters.

As various news agencies reported, people started lining up outside the facility up to 40 hours in advance. This type of loyalty is only reserved for major rock stars and once in a lifetime movie events. Certainly not for politicians, and most definitely not for second-termers.

But President Trump has been attracting these kinds of crowds for years now, and it appears his popularity has not waned.

[...]

Those thousands who line up for Trump rallies know exactly why they are there – camping out sometimes in the cold, snow or rain. It doesn't seem to matter and never seems to dampen their spirits. And most times, double or triple the number of people show up than can be accommodated by the arena or other venue.
Except that's not quite true. As a real news outlet reported, while there were people camping in line outside the arena before Trump's event, the arena easily acommodated them, there were some empty seats in the arena when Trump started speaking, and an overflow area was virtually empty.
Smith then attempted a comparison:
Historically, the only way leftists can even hope to fill a venue of any size, or draw any crowds at all, is to pay them. Soros, Media Matters, public/private sector unions, etc., have all paid for crowds to gather. We've also seen where, if they're not paid, sycophantic leftist virtue signalers are told via Twitter or Facebook to just show up at an event, where they are then given instructions as to what to do and say.

[...]

In response to this, leftists love to point to President Obama as a comparison who, back in 2008, packed every arena he booked. But that's where the similarity between Trump and him ended. As Rush Limbaugh recently pointed out, in 2012 the leftist media had to go out of their way to prevent the television viewer from seeing what pathetic turnout there was during Obama's reelection bid.
Smith offered no evidence that "Soros, Media Matters, public/private sector unions, etc." had ever paid for an audience? But you know who did? Donald Trump. His campaign paid actors $50 for three hours of work to act like enthusiastsic Trump supporters at his campaign announcement. And while Obama's 2012 campaign kickoff occurred at a less than full arena, by the end of the campaign he was drawing big crowds. He was also outdrawing Mitt Romney.
Posted by Terry K. at 1:18 AM EDT