WND's Kupelian: No Collusion! Obama Is The Collusion!
Topic: WorldNetDaily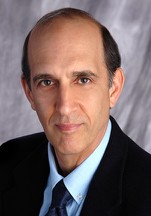 WorldNetDaily managing editor David Kupelian has to go deep into his well of Obama derangement to deflect from credible accusations of pro-Trump meddling by the Russians during the 2016 election -- as well as rehash some old, discredited Clinton derangement in the process. Here's how Kupelian starts his July 15 column:
Is it just me, or is everyone missing the biggest, most mind-boggling part of the never-ending "Trump-Russia collusion" drama?

Let's set aside all the deceit, demagoguery and mass hysteria associated with the left's ongoing campaign to overturn Trump's election by endlessly accusing him of "colluding with the Russians," and consider the biggest scandal of all:

For the past 100 years, it's the left that has been continually "colluding with the Russians."

For something like three generations this nation's most vital institutions, from higher education to Hollywood, have been powerfully influenced, if not entirely dominated, by the Marxist-socialist worldview incubated, nurtured, celebrated, propagandized and exported primarily by Russia.

As I have documented, today's Democratic Party, pushed radically leftward by President Barack Obama (whom both former federal prosecutor Andrew McCarthy and ex-New Left leader David Horowitz accurately call a "neocommunist"), has become almost indistinguishable from the Communist Party USA. In case you didn't know, the CPUSA came into existence as a U.S.-based, Moscow-controlled-and-funded communist party, but has lost most of its influence and support since the Soviet Union collapsed, thanks to President Ronald Reagan. Today, the CPUSA no longer fields its own presidential candidates, but rather, urges voters to support Democrats, having enthusiastically endorsed John Kerry, Barack Obama and Hillary Clinton.

[...]

Remember also that the Democratic Party's rapid leftward drift while Obama steered the American ship of state for eight years was characterized by actual "collusion with the Russians," including Secretary of State Hillary Clinton's official agreement to hand over control of one-fifth of America's strategic uranium reserves to Russia, in return for which millions of dollars flowed from Russia to the Clinton Foundation – not to mention $500,000 to husband Bill for giving a one-hour speech in Moscow. And who can forget President Barack Obama being caught on a hot mic saying to Russian President Medvedev,"This is my last election. After my election I have more flexibility." (Translation: After I'm re-elected president, I can do things Putin wants, but that the American people would never approve of.) To which comrade Medvedev replied, "I understand. I will transmit this information to Vladimir, and I stand with you."
In fact, no quid pro quo has ever been found betweenHillary Clinton, the Clinton Foundation and the deal to let a Russian-owned company control that sliver of U.S. uranium deposits, and Clinton was one of nine Cabinet members who had to sign off on the deal, and she had no power to approve or veto the deal on her own.
Kupelian also huffed: "Barack Obama, in his zeal to influence the outcome of Israel's 2015 national election, actually spent American taxpayers' money on a failed attempt to defeat a sitting prime minister and close ally, Benjamin Netanyahu." This is another lie from Kupelian.
Kupelian then called WND's favorite ex-Soviet Bloc spymaster, Ion Mihail Pacepa -- who endorsed Trump despite his cozy ties to Russia and Putin -- who is sounding more like an Obama-deranged pro-Trump shill:
"Mike," I emailed recently. "How long would you say Russia has been actively trying to influence American society, politics and elections?" I explained the gist of the article I was writing about the American left's century-long secret "collusion" with Russia.

<>Russia, he said, has been attempting to influence America for more than half a century, adding pointedly: "The leaders of our Democratic Party have known at least for seven decades that Russia was trying to influence the U.S. policies and her elections process – it was an open secret."

[...]

Interestingly, Pacepa added in his email: "In 2009, the U.S. got its first Marxist president, and in March 2013, the CIA got a director, John O. Brennan, who had voted the Communist ticket." (That's right. In the 1976 U.S. presidential election, Brennan voted for Communist Party USA candidate Gus Hall.)

So, what does Gen. Ion Mihai Pacepa, one of the world's top experts on genuine "Russian collusion," think about the leftist Democrats and "mainstream media" daily attacking President Donald Trump for alleged "Russian collusion"?

The left, he said, specializes in fabricating fake news, history and reality, and always has. He recalled, thoughtfully: "In my other life as a Soviet bloc intelligence general, I had a banner posted in my DIE [Romania's foreign intelligence service] office proclaiming in upper-case letters: 'CAPITALIST ESPIONAGE REPORTS HISTORY. WE MAKE IT.' Communist espionage was not designed to predict enemy intentions, as Western espionage services do. Our omniscient rulers knew best," he said, indicating that communists prefer to rewrite and re-invent history, something the American left is notorious for doing.

And never more ferociously than right now.

"Now," summarizes Pacepa, "a new generation of Democratic Party leaders who seem to have sawdust in their heads are trying to use Russia as a scarecrow in order to prevent the return of the U.S. to capitalism and freedom."
Kupelian concluded by grousing: "In the meantime, the same left that demonizes America and capitalism with arguments identical to those learned at the feet of Russian communists, continues to accuse pro-American capitalist Donald Trump of 'colluding with the Russians.' That's irony for you." No, the irony is that if Obama had done the same things Trump is accusing of doing with Russia, Kupelian would be screaming bloody murder.
Posted by Terry K. at 1:12 AM EDT