Scaramucci On The Job Just Long Enough for ConWeb Tributes To Him
Topic: The ConWeb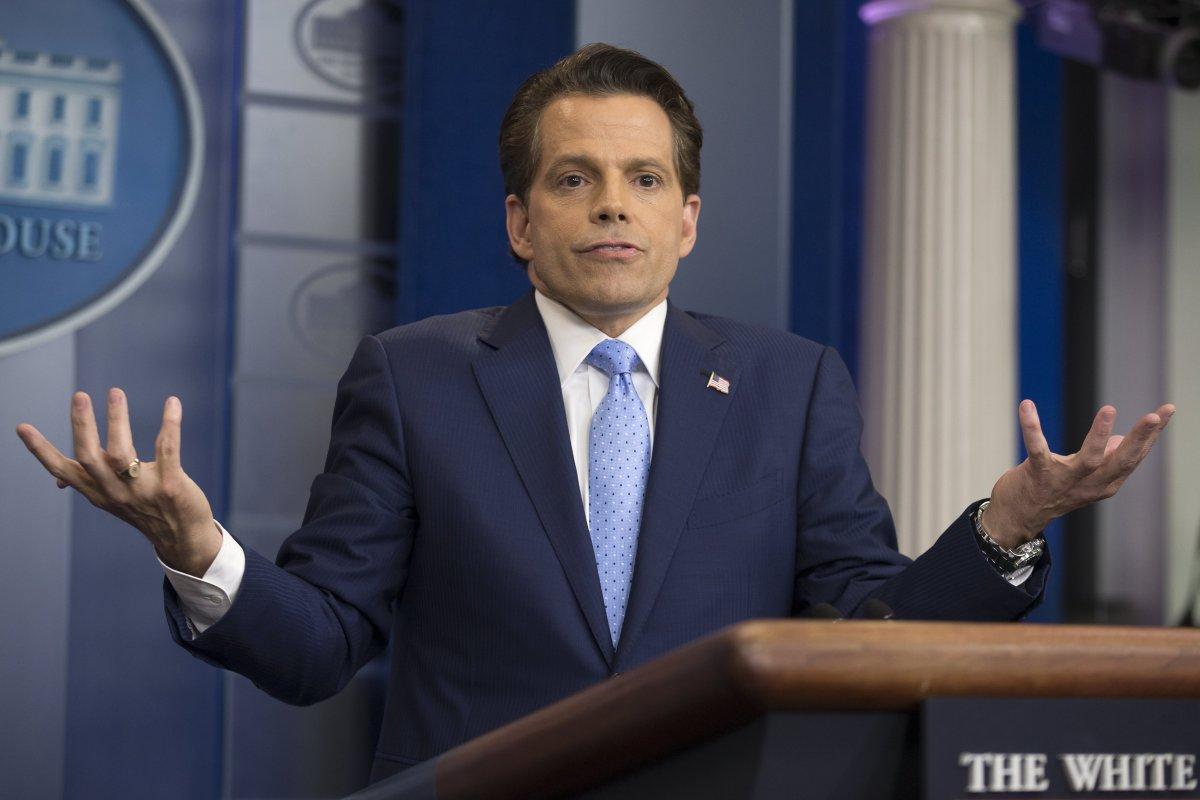 The abrupt departure of Anthony Scaramucci as White House communications director after just 10 days on the job meant that the digital ink was barely dry on ConWeb tributes to his arrival.
Jerry Cave enthused in a July 29 Accuracy in Media column:
If you work in the White House and do not have the message yet, Scary Mucho is there to scare people straight on the issue of leaking. And he is not messing around.

He is sending a message to the staff that none are above suspicion or scrutiny. This is not the Obama Justice Department, where anything went, nor the Hillary Clinton State Department, where bribes and lawlessness reigned. It's illegal to leak, and if you do so from the Trump White House now, you will be gone…no matter who you are.

Scaramucci is not in Washington to make friends. He is here to clean up the operations of the White House and clean out those who are not on the president's side.

He correctly identified Priebus as a leaker and as someone who did not support the candidate and brought people into the White House who also were neverTrumpers. Those people are now on the shortest of leashes.

[...]

Washington thinks it can beat anybody, even these brash, rude New Yorkers. These New Yorkers get things done. I like their chances.
Cave offers no evidence that Scaramucci or anyone else "correctly identified" Priebus as a leaker.
Not to be outdone in the suck-up department was Ray Negron, who wrote in a July 27 Newsmax column:
Anthony Scaramucci now walks with President Trump. We are better off for it.

Whenever I reached out to Mr. Scaramucci he was always there for me. He helped to make my radio show on ESPNDeportes a better and more interesting show.

[...]

Selfishly I will miss him. I will miss his knowledge in sports that he brought to the show. I will miss how he could give and take fun-loving banter with Reggie Jackson.

I know how busy he will be but I hope he can find the time to come on the show again.

Anthony really was a big fan favorite on ESPN "Impact." Even though he was always on demand at Fox and CNBC, he always found the time to come to our show and have fun with us. He never saw us as the little guy.

Thank you Anthony Scaramucci, we will always be grateful for that. I know our country needs you more.
It looks like Scaramucci will suddenly have plenty of time to appear on Negron's show.
Posted by Terry K. at 9:58 PM EDT