WND's Right-Wing Doctor Still Lying About Planned Parenthood
Topic: WorldNetDaily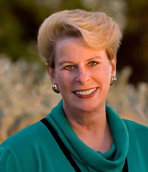 A couple years back, we caught Elizabeth Lee Vliet -- WorldNetDaily columnist, affiliate of the right-wing Association of American Physicians and Surgeons, and fearmongerer -- spreading lies about Planned Parenthood.
In her March 29 WND column, Vliet went back to that well, asserting "If one goal of 'health-care reform' is to eliminate 'disparities,' eliminating tax funding to Planned Parenthood would help save lives of minorities. Approximately 80 percent of abortions in the U.S. are done for two minority groups: African American and Hispanics."
Vliet's support for this claim? That lie-filled 2015 WND column. As we pointed out then, 55 percent of abortions are among whites.
Vliet also asserted:
Taxpayers should also pressure Congress to eliminate the $500 million (half a billion) tax dollars going to Planned Parenthood, whose primary business is abortion in their estimated 400 U.S. clinics. Low-income women already have access to health services in several thousand federally qualified health clinics across the country. This taxpayer funding for women's health would be preserved in block grants of federal Medicaid dollars to the states.
In fact, according to Washington Post fact-checkers, it's unclear whether community health centers can fill the void left by denying federal funding to Planned Parenthood (none of which, by the way, goes to pay for abortion, a little fact that Vliet elides), and the Congressional Budget Office found that pulling Medicaid funding from Planned Parenthood would reduce the use of contraceptives and increase the cost of births to the federal government. Further, rural health clinics are not required to provide family planning services and do not have to serve low-income patients.
Vliet concluded by ranting, "Obamacare cannot survive. It is in a death spiral as many on both sides of the political spectrum have painfully realized." Um, no, it's not.
Posted by Terry K. at 12:10 AM EDT