CNS' Jones Declares Obamacare To Be 'Failing'
Topic: CNSNews.com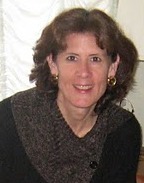 Chief Trump stenographer at CNSNews.com Susan Jones is stenographying again -- and going beyond established facts as well.
In a March 14 article mostly devoted to lengthy block-quotes of President Trump opining on how great the Republican health insurance plan was, Jones adds: "Trump was meeting at the White House with people who have suffered under the failing Obamacare law."
Except, well, it's not, according to people who have actually researched it and not just planted an unsubstantiated opinion in a "news" article.
NBC, for example, reports that while there are issues with the Affordable Care Act, they're not serious in and of themselves to create the "death spiral" conservatives claim is happening. NPR adds that "The law has its problems — but it is far from 'exploding,' using any reasonable definition of the word."
And Vox points out that even the Congressional Budget Office does not see the ACA as failing, and that the recent wave of premium hikes and insurers dropping out of state markets will likely fix itself if Trump does nothing.
So, no, Obamacare is not "failing." Jones is just doing more stenography.
Posted by Terry K. at 2:03 PM EDT