CNS Columnist Rant About 'Corrupt' Supreme Court After Abortion Ruling
Topic: CNSNews.com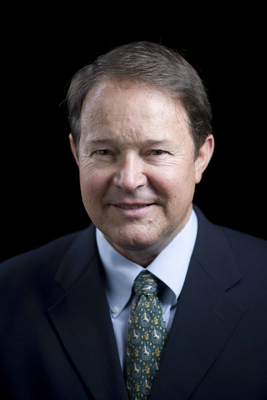 Right-wingers had a serious temper tantrum after the Supreme Court ruling on Texas' attempt to legislate abortion clinics out of existence (also known as the Hellerstedt ruling) failed to go their way, and that extends to CNSNews.com. In fact, CNS' stable of columnists are so upset by the ruling that two of them have declare declared the court "corrupt" because their pet cause was rejected.
Lynn Wardle -- who last we saw calling gay marriage a fad just like communism -- complained that the Hellerstedt ruling "overturned decades of small, carefully-crafted pro-life inspired regulations of abortion" -- Wardle doesn't seem to consider that maybe they weren't that carefully crafted after all if their aim of incrementally outlawing abortion with these laws was so blatantly obvious -- and hurled around the C-word:
We must speak up and speak out and write often to express our dissatisfaction, disgust, outrage, and non-acceptance of the corrupt abortion rulings and the corrupt judiciary that issues them.

The abortion rulings and judicial patterns of the past forty-three years are clear indicators that something is wrong, something is broken in our federal judicial system.

The Founders of the American experiment created an independent judiciary. After forty-three years of almost unbroken pro-abortion judicial rulings, it is clear that the federal judiciary is not really independent when it comes to abortion cases and abortion issues. It is a captive agency. The question is – who owns the Supreme Court?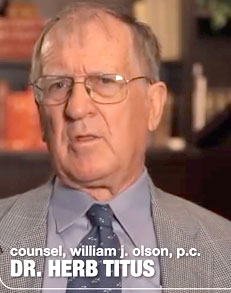 He was joined by birther lawyer Herbert Titus, who along with law partner William J. Olson declared that the Hellerstedt ruling was "corrupt" because, well, Clarence Thomas said so in his dissent, and asserted that the majority ruling employed "corrupt precedents,"though in both instances their definition of "corrupt" appears to mean "didn't support the views of anti-abortion activists." They also ranted that "Truly, the U.S. Supreme Court has once again uttered lawlessness masquerading as a judicial decision."
Titus and Olson then gushed of Thomas' dissent: "This brilliant dissent should be required reading for every law school student who is increasingly unexposed to reasoning from fixed principles, and instead trained in the techniques of judicial balancing — as if the latter was all that law is about."
This from two guys whose own "fixed principles" appear to involve denigrating a court for simply ruling against their personal opinions.
Posted by Terry K. at 6:06 PM EDT