CNS Hides Bias, Incompetence of AIM's Benghazi Kangaroo Court
Topic: CNSNews.com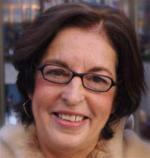 Accuracy in Media's Benghazi kangaroo court -- er, the Citizens' Commission on Benghazi -- released its final report last week, which unsurprisingly bashed President Obama and Hillary Clinton over the Benghazi attack, as if would do anything else. Given the fact that the CCB was filled with birthers and Obama-haters, that was pretty much the only option.
AIM effectively declared its bias in the press release announcing the report: "In reality, the Benghazi attacks serve as a Rosetta stone into Barack Obama's administration—its motives, its ideology, its transparency, its judgment and its ethics. Their actions must be put in context, and their cover-ups must be exposed."
Needless to say, AIM's report omitted any mention of former member Wayne Simmons, whom AIM scrubbed from the CCB -- and pretty much the entire AIM website -- after he was charged with fraud in connection with falsely claiming to have been a longtime CIA operative.
Apparently, it was too much for other right-wing media report the truth of the CCB, so excited were they to have a Benghazi report that, unlike the one run by Republican Rep. Trey Gowdy, engaged in a lot of Clinton-bashing just in time for the presidential campaign.
CNSNews.com's Penny Starr cranked out two articles from the CCB's press conference. The first touted "former CIA operative Clare Lopez" calling Obama and Clinton liars. Starr didn't mention that Lopez is a right-wing anti-Muslim activist who once promoted a fake anti-Muslim story and who has ridiculously likened Obama to Osama bin Laden.
Starr's second article featured retired admiral James "Ace" Lyons bashing the Gowdy committee's report as having "copped out." Lyons has previously spread Benghazi conspiracy theories.
Starr not only failed to report on the backgrounds of the committee members, she also made sure not to mention that the disgraced Wayne Simmons was a CCB member.
then again, Starr's employer, the Media Research Center, freaked out that the Gowdy committee report failed to bash Clinton sufficiently to hang Benghazi around her head for the fall presidential campaign, so portraying the CCB as legitimate may have been an order straight from the top.
Posted by Terry K. at 2:59 PM EDT