WND's Kupelian Admits He's Evil, Won't Admit He's Angry
Topic: WorldNetDaily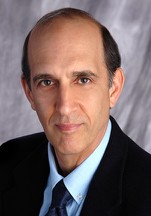 Paul Bremmer writes in a May 26 WorldNetDailiy article:
Now that the 2016 presidential race appears to be a contest between Donald Trump and Hillary Clinton, some people have said Christians should stay home on Election Day to avoid voting for the lesser of two evils.

Award-winning journalist and WND Managing Editor David Kupelian is fed up with people telling him they refuse to vote for "the lesser of two evils."

"We're all evil, guys," Kupelian said during a recent appearance on American Family Radio's "Today's Issues." "Sin is evil. Every president who's ever lived, including George Washington and Ronald Reagan, has had some evil, some sin in them. Knock it off with 'the lesser of two evils.' The lesser of two evils is the greater good."
Finally! Kupelian tells the truth about himself!
Well, not quite, of course; Kupelian is simply rehashing his morally bankrupt rationalizations to vote for Trump in order to perpetuate his (and WND's) image of Hillary Clinton as, appareantly, Cthulhu in the flesh.
But Kupelian has always been someone who believes the ends justify the means. He's not above ginning up a controversy to promote his own book, spreading lies about people he disagrees with, or dishonestly portraying any argument that disagrees with his far-right worldview.
Indeed, much of the rest of that interview involves Kupelian repeating attacks on many of his favorite targets: liberals, antidepressants, colleges.
Which makes it funny that the next day, the very angry Kupelian -- in a column originally "featured by the Washington Times in its "Wilberforce Weekend" special supplement sponsored by the Colson Center for Christian Worldview" -- is telling us to rise above anger:
In considering the Wilberforce Weekend themes of "promoting good, resisting evil and restoring brokenness," one big thing comes to mind that's essential to accomplishing all three: giving up anger.

There's no need to itemize everything wrong with being mad, resentful, hostile, judgmental, impatient, irritated, fuming and brooding. It's no coincidence the word "mad" can mean both angry and insane – since becoming very angry can amount to a sort of temporary insanity, wherein we think, speak and act very differently than when we're calm and centered.

Our anger hurts our children, breaks up families, poisons relationships, undermines businesses and wrecks our health. Truly, a great deal of evil enters this world through the portal of angry minds.
Kupelian doesn't admit that "mad, resentful, hostile, judgmental, impatient, irritated, fuming and brooding" is the essence of coverage of Clinton and President Obama at WND, the website he's the managing editor of. But you don't need to look any farther than partner-in-crime Joseph Farah's May 25 column expressing his immature glee that Obama will soon be leaving office:
I'm an eternal optimist, but, let's face it, there's not a lot of good news out there these days.

I encourage my editors to search for it. I would like to bring everyone at least one positive story every day so that we can all have a reason to smile.

But some days, it's really tough.

Today is not one of those.

I've got some good news, if you haven't already considered it.

Barack Obama will no longer be president of the United States in less than eight months.

[...]

This column meant to bring some cheer to your life today, yet, with Obama still around, even the silver linings come with dark clouds – sometimes mushroom clouds.

Anyway, for what it's worth, the countdown to ecstasy has begun.

In 240 days, it will be "No more Obama, no more Michelle, no more transgendered bathrooms, except maybe in hell."

Cheer up. The end is near.
So giddy is Farah, in fact, that he has apparently forgotten that a year ago he spent a lot of time speculating that Obama wouldn't leave the White House come 2017.
But never mind -- Farah must continue to act childish about this. His column two days later began: "I don't know about you, but I can't keep my mind off the post-Obama era. Every time I hear news about life after Jan. 20, 2017, I feel a tingle up my leg." He then perpetuates the old Obama-is-a-Muslim smear by noting that the Washington home Obama reportedly plans to live in after leaving office (which, again, Farah was casting doubt on just a year ago) is "only a block away – walking distance! – from the Islamic Center of Washington."
But then, Kupelian has never taken any of the advice he dishes out to others. Why would he start now?
Posted by Terry K. at 12:27 AM EDT