Jack Cashill's Favorite Murderer Is Out of Jail
Topic: WorldNetDaily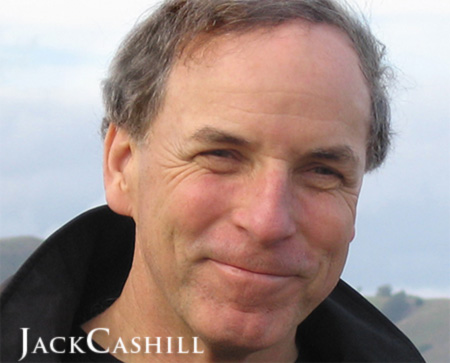 A Nov. 14 WorldNetDaily article announces that Steven Nary, who served 17 years in prison for second-degree murder, has been released from jail.
You might remember Nary as a cause celebe of WND columnist Jack Cashill, who argued that Nary was justified in killing his victim, Juan Pifarre, because he was fighting off Pifarre's attempts to rape him.
The unbylined WND article reads like a Cashill column -- if not written by him, at least cribbed from his previous work -- complete with martyr status for Nary and disparaging the victim, citing only "reports" to back it up:
Nary's memory on what happened has always been imperfect. He wrote from prison about Pifarre's attempt to rape him that, "I felt stuck. I could not speak. I could not move, and I could not do anything. He just kept trying and trying over and over. In fact it brings me to tears as I write this because I have avoided this image for so long."

Nary had no idea he was describing the precise reaction of a person who had been slipped a date rape drug, then all the rage among sexual predators. Nary's public defender did not even raise the possibility at the trial.

"Please, stop," the lanky, 18-year-old sailor begged as he struggled through a paralyzing stupor.

But Pifarre would not.

In desperation, Nary grabbed a glass mug by Pifarre's bedside and smacked the chunky, coked-up Pifarre in the head with it. Pifarre fought back.

Nary had never before been in a fight. But this time he was fighting for his life. When he finally subdued Pifarre, he grabbed his clothes and fled back through the deserted streets to the naval base.

Back at the ship, Nary told the chaplain. It being a Clinton re-election year, the politically sensitive Navy washed its hands of the young sailor in unseemly and likely illegal haste and turned him over to San Francisco authorities.
As we've documented, Cashill or whoever wrote this conjexcture-filled article leaves out some pertinent facts: Nary allowed Pifarre to perform oral sex on him, for which Pifarre offered to pay Nary $40; Nary told police he choked Pifarre for five minutes, and the apartment where Nary killed Pifarre was strewn with blood; and Nary originally denied any sexual contact with Pifarre and told the Navy medic who treated the broken hand Nary suffered in killing Pifarre that he had hurt it playing basketball.
Now that Nary's free, his next step is likely an exclusive interview with Cashill for some more whitewashing.
Posted by Terry K. at 12:57 AM EST
Updated: Friday, November 15, 2013 12:59 AM EST