AIM Columnist Mixes Anti-Intellectualism, Anti-Environment Ranting
Topic: Accuracy in Media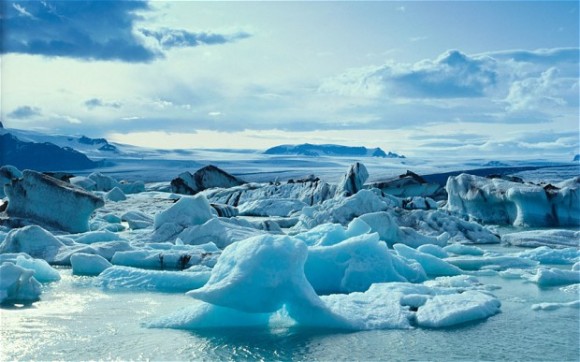 Nicholas Guariglia uses a Sept. 24 Accuracy in Media column to rant about people smarter than he is:
None of this is to say climate change is not happening. It is to say, however, that if climate change is in fact happening, it may be due to heretofore unmeasured-and, in retrospect, somewhat obvious-"natural variables," such as the behavior of the Sun. Nevertheless, President Obama is gearing up for a push of his anti-CO2 climate change agenda, this time by unconstitutionally using the Environmental Protection Agency (EPA) to bureaucratically enforce, through fiat regulation, what his administration cannot get passed democratically through Congress. And remember, this is the same EPA that spawned the outbreak of the once nearly-eradicated malaria by arbitrarily banning the insecticide DDT (to the silence of environmentalists, humanitarians, and journalists the world over).

This phenomenon-the trillions wasted by the IPCC; the millions dead because of the EPA-is the result of what can only be called "the credentialist fallacy." The credentialist fallacy is a dogmatic interpretation of reality, one where greater importance is placed on an authority's credentials than on its merits.
Meanwhile, Guariglia provides no credentials whatsoever to back up his pontifications, and boy, does it show.
Take, for instance, Guariglia's laughable claim that the EPA is responsible for "millions dead" because it banned DDT. First, the EPA could not (and did not) ban DDT use outside the U.S., and as we've documented, there was never a global ban on DDT usage.
Guariglia also conveniently ignores the fact that, as we've also noted, malaria-carrying mosquitoes were developing a resistance to DDT due to its overuse, reducing its effectiveness.
We would have examined Guariglia's arguments on the merits whether or not he has any credentials to speak of (which, again, he doesn't). And the merits of Guariglia's mix of anti-intellectualism and anti-environmentalism is decidedly lacking.
Guariglia later writes, "An ignoramus has no business arguing the periodic table with a chemist." As he has demonstrated, an ignoramus also has no business ranting about the environment.
Posted by Terry K. at 3:56 PM EDT