Michael Reagan Screws Up Median Household Income Attack
Topic: Newsmax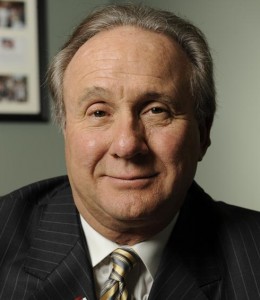 Michael Reagan writes in a Sept. 18 Newsmax column:
When my father was president in 1989 the median household income was $51,681. In 2012 — 23 years later and five years into the current Age of Obama — the median household income is $51,017, which is $664 less.

But that figure understates the magnitude of the Obama administration's economic failure. When we account for inflation during those 23 years the disparity is shocking. Using the handy calculator at westegg.com, we find that simply allowing for inflation, with no economic growth, the median household income would have to be $94,234 to equal what Americans were earning under my father, the man Schultz slanders as "Mr. Trickle-Down Economics."

Looking at the numbers another way, the Obama median household income would only have the buying power of $27,612 in 1989 and that's almost half of the Reagan economy total.
That would be concerning -- if any of it were true.
Reagan took his $51,681 figure from a newly released Census Bureau report. The chart it comes from states at the top that the income figures are in "2012 CPI-U-RS adjusted dollars." And the very first footnote in the report elaborates:
All income values are adjusted to reflect 2012 dollars. The adjustment is based on percentage changes in prices between 2012 and earlier years and is computed by dividing the annual average Consumer Price Index Research Series (CPI-U-RS) for 2012 by the annual average for earlier years.
In other words, Reagan adjusted a number that was already adjusted for inflation.
And as Media Matters points out, Reagan completely ignored the the fact that the 2012 number is a reversal of the recession-driven downward trend.
Because we don't trust Newsmax or Reagan to make an honest correction or apology, here's a screenshot of Reagan's botched column for posterity:
Posted by Terry K. at 12:04 PM EDT