AIM's Benghazi Crowdsourcing Is A Bust So Far
Topic: Accuracy in Media
In promoting its little kangaroo court it calls a "Citizens' Commission on Benghazi," Accuracy in Media is staging some sort of unspecified conference (which may or may not be a planned Sept. 16 gathering) that it claims will cost $5,000. To that end, AIM is trying to raise $1,000 from its readers through a crowdfunding site, complete with perks for large donations.
Though the campaign nas been up and running for nearly two weeks, AIM has yet to receive a single donation: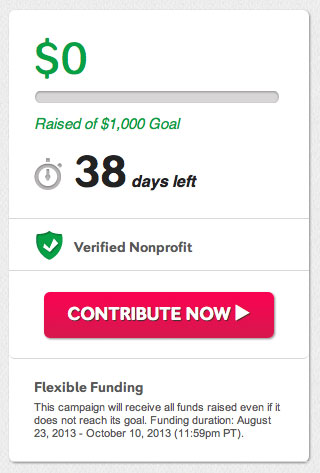 Perhaps its readers have realized how much of a kangaroo court its birther-filled "citizens commission" will be. Whatever the reason, it doesn't bode well for AIM or its commission.
Posted by Terry K. at 2:06 PM EDT