WND's Erik Rush: Only Liberals Demand Proof That Obama Killed A Bunch Of People
Topic: WorldNetDaily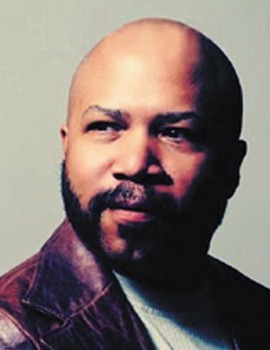 Erik Rush begins his July 10 WorldNetDaily column this way:
I know it's typical for those on the political left to demand peer-reviewed studies, videotape and signed affidavits proving the assertions some of us make concerning the machinations of the Obama administration and socialist encroachment at large, but we all are aware by now that this is a diversion. It's also a good indicator that we're correct in said assertions. Like the left's tendency for projection, wherein they accuse the opposition of that in which they are themselves engaged, it's a fairly transparent ruse.
Then, having established the premise that he doesn't need any stinkin' proof for what he's about to say, finally brings to his main WND gig some of that weapons-grade Obama derangment he's been parceling out to other far-right websites by detailing all the people Obama has supposedly murdered.
Oh, yes, he goes there:
There is an entire true crime novel in the case of the Trinity United Church murders, two gay men known to Obama who were killed execution-style in 2007 at a time when charges of homosexuality and drug use were being leveled at the candidate. Years later, as reported in WND, an entire network of closeted professional gay black men at the Chicago church was exposed.

Ancillary to the question of Obama's eligibility, there was the case of Leiutenant Quarles Harris Jr. (not a military officer; he just had a weird name), a hustler who was also killed execution-style on April 18, 2008, during an investigation into the theft of the passport records of candidate Obama, Sen. John McCain and Sen. Hillary Clinton. John Brennan, who became Obama's counterterrorism adviser and later CIA chief, was also implicated in this case (of the passport records, not the murder).

On Aug. 6, 2012, Jennifer Gallagher, a 46-year-old nurse, drowned mysteriously while vacationing with her family in Iowa. Gallagher had been on the team that attended to victims of the July 20 Aurora, Colo., theater shooting. She was also among staffers who met with President Obama during his highly publicized visit of the shooting victims. Several inconsistencies came to light in the theater shooting accounts and aspects of the subsequent investigation; one can't help but wonder if Gallagher came by information on the night of the shooting that wound up being detrimental to her health.

Then, of course, we have the off-the-chart suspicious death of journalist Michael Hastings on June 18 in a car wreck worthy of any action film. The circumstances surrounding the incident are right out of a political thriller and have all the hallmarks of a staged accident. Hastings was the individual whose reporting brought down the career of Gen. Stanley McChrystal; reportedly under government surveillance, he was also said to be working on a story involving domestic government spying at the time of his death.

So there we have it. There are more than a few other suspicious deaths that some attribute to Obama, from his dog trainer to Andrew Breitbart. I have asserted that the attack on the Libyan mission on Sept. 11, 2012, had its genesis in Obama's need to "erase" either the administration's illegal operations in Libya or Ambassador Christopher Stevens himself.
Along the way, Rush insists he's not making "wild accusations" -- "they're not accusations at all; they're theories" -- and he cites non-American Christopher Monckton as some kind of authority of Obama's birth certificate (clearly neither Rush nor Monckton -- nor anyone else at WND, for that matter -- have read John Woodman's book on the subject).
Rush concludes:
Whether or not the president had a hand in any or all of these may never be known for certain, even if his treason someday becomes common knowledge. What chills the blood in this time of domestic spying, drones, data mining centers and FEMA camps is the possibility that there are those working among us who might actually be willing to kill for this treacherous mobster.

I'm not naïve; I know that heads of state have been involved in political assassination, black ops and all manner of questionable acts since there have been nations, but until recently, America has at least tried to hold the moral high ground. Such concepts have ceased to exist in this White House, wherein the "Chicago Way," Marxist ruthlessness and autocracy rule the day.
And remember, Rush doesn't believe he has to prove any of this -- proof is for liberals, after all.
Posted by Terry K. at 8:38 PM EDT