The MRC Flips Over Elon Musk, Part 9: New Year, Same Musk-Fluffing
As the volume of "Twitter files" dwindled, the Media Research Center had to find new ways to promote Elon Musk's ambitions and massage his ego.
By Terry Krepel
Posted 5/10/2023
---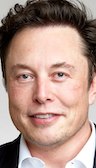 Elon Musk
The Media Research Center entered 2023 continuing to serve as Elon Musk's servile stenographer, uncritically promoting the selectively released "Twitter files" he gave to hand-picked journalists. Gabriela Pariseau wrote in a Jan. 3 post:
The latest Twitter files show that the liberal media mafia, Democrat politicians and the intelligence community went on an apparent witch hunt to shut down Russian social media accounts, bringing Twitter to its knees and paving the way for the FBI to push Twitter to censor the Hunter Biden laptop story.

The media, politicians, and so-called experts worked in lockstep bullying Twitter into making mass Russian disinformation materialize as far back as 2017, according to the latest Twitter files. "This cycle – threatened legislation, wedded to scare headlines pushed by congressional/intel sources, followed by Twitter caving to moderation asks – would later be formalized in partnerships with federal law enforcement," independent journalist Matt Taibbi tweeted Tuesday.
If Taibbi is Musk's hand-picked journalist, he's not "independent." And Pariseau's description of outlets who don't peddle pro-Musk narratives as the " liberal media mafia" shows she's far from independent as well. Autumn Johnson served up more Taibbi stenography the next day:
A Tuesday evening "Twitter Files" drop revealed the censorship-obsessed Big Tech platform caved to pressure from Democrats and created a task force to investigate Russian "interference" in the 2016 election.

The document drop is the latest installment of internal "Twitter Files" company owner Elon Musk promised to promote transparency on the platform after years of one-sided censorship. Matt Taibbi, who has reported several file drops, revealed damning evidence of an "astonishing variety of requests from officials asking for individuals they didn't like to be banned."

In one glaring case, the office of California Representative and House Permanent Select Committee on Intelligence Chairman Adam Schiff (D) reportedly asked journalist Paul Sperry.

Twitter denied the request, but Taibbi said "almost everyone else's requests" were granted. The platform apparently received later suspended by Twitter anyway.
In a Jan. 6 post, Catherine Salgado expressed horror at the idea that Musk might be forced to address disinformation on Twitter:
Germany's digital affairs minister claimed on Twitter that Elon Musk agreed to target "disinformation" on the platform, which would be problematic for free speech.

The German Federal Minister for Digital and Transport Volker Wissing claimed Twitter owner Elon Musk had agreed to restrictions on "disinformation" until pro-censorship European Union (EU) legislation comes into force. Such an agreement could do further damage to the already precarious state of online free speech in Europe. But more troublesome is Musk's apparent agreement to censor speech even before such legislation takes effect.

Wissing tweeted Jan. 4 from his verified account (Twitter's translation), "Thank you @elonmusk for a constructive conversation in San Francisco. My stance is clear: the platforms' commitment to #D[i]sinformation must be strictly adhered to until #DSA comes into force. Elon Musk agreed with me." The tweet included a selfie of Musk and Wissing.

[...]

The left routinely uses "disinformation" removal as an overused catch-all excuse to censor free speech.
That statement, of course, is more of a restatement of a right-wing narrative than verified fact. Salgado didn't explain why she doesn't believe that disinformation on social media should be allowed to spread unchecked.
An anonymously written Jan. 9 post detailed how the MRC and its fellow right-wing Musk fanboys are requesting a meeting with their idol:
Dozens of members of the Free Speech Alliance sent a letter to Twitter owner Elon Musk requesting for him to meet with conservative leaders to discuss methods to promote free speech on the Big Tech platform following years of massive censorship. The Media Research Center's CensorTrack database has currently logged over 4,800 cases of censorship across a litany of Big Tech platforms, and cases from Twitter make up over 55 percent of that number.
The CensorTrack database is a partisan tool, not a legitimate research database, because it excludes anything that doesn't advance the right-wing "censorship" narrative. Meanwhile, the same day, Salgado served up another dose of Musk stenography:
A Pfizer director pushed Twitter to censor critics of COVID-19 vaccines while denying his actions, according to the most recent Twitter Files drop.

Former FDA commissioner, CNBC contributor and current Pfizer Director Dr. Scott Gottlieb pressured Twitter to censor tweets critical of COVID-19 vaccines, former New York Times journalist Alex Berenson reported in the latest installment of the Twitter Files. Not only was Gottlieb pushing purely positive coverage of Pfizer's product, but Gottlieb even publicly denied that he was exerting censorship pressure. The Pfizer director also "used the same Twitter lobbyist the White House did."
Salgado didn't mention that Berenson is a notorious COVID misinformer -- which means Musk further showed his partisan agenda by choosing Berenson for this selective document. Needless to say, the MRC has previously bestowed victimhood on Berenson after being held accountable for his misinformation.
Salgado (and Musk) merged the "Twitter files" with another right-wing narrative in a Jan. 12 post:
Democrats pushed Twitter to support the Russia-Trump collusion hoax without evidence, as per the revelations in Thursday's newest batch of Twitter Files.

The accusations of "Russia collusion" ("Russiagate") against then-President Donald Trump turned out to be lies, but that didn't stop Democrats from pushing the accusations.
Actually, Salgado is the liar here. There was, in fact, plenty of evidence to warrant an investigation into Trump's Russia connections and contacts.
Meanwhile, the MRC was silent about how NBC News found that child sexual abuse content continues to be prevalent on Twitter despite Musk's vow to fight child exploitation on the platform. Twitter did block the related hashtags after the story went public.
A Jan. 16 post by Salgado declared that "The latest Twitter Files showed Big Pharma 'directly' pressured Twitter to help censor users offering any alternative treatments to COVID-19 besides Big Pharma's vaccines." Salgado didn't mention that "alternative treatments" like hydroxychloroquine and ivermectin don't really work in treating COVID.
After that was a bit of a fallow period. Even without any new selectively released "Twitter files" to promote, the MRC's Elon Musk stenography continued with Gabriela Pariseau being stuck summarizing previous releases in a Jan. 16 post:
The Twitter Files have uncovered the internal mess that Twitter has become over the last six years as the company has interfered in American elections, directly colluded with federal government agencies and censored Americans.

Thanks to new Twitter owner Elon Musk, some of the platform's past misgivings have been laid bare for all to see. To date, 15 Twitter Files have been published by 6 nonpartisan journalists. Musk's release of the Twitter Files has given us a closer look at what exactly happened when the platform mass-censored the Hunter Biden laptop story, interfering in the 2020 election. The files have revealed Twitter's deep entanglement with numerous federal government agencies and how those agencies used Twitter to censor speech that they themselves could not. Finally, the files pulled back the curtain on Twitter's internal conversations about censorship and complete disregard for free speech.

"Twitter did everything they could to deliver the 2020 election to Joe Biden," said Media Research Center President Brent Bozell. "Now we need Congress to investigate the rest of Big Tech and uncover the same for Facebook, Google, and the rest."
Neither Bozell, Pariseau nor the rest of the MRC has ever questioned why nearly all the files Musk has selectively release conveniently advance right-wing narratives against "big tech," or why Musk doesn't give those "Twitter files" to journalists who aren't right-wingers -- they're just happy to be subservient to Musk and advance those narratives.
The next day, Autumn Johnson cheered that a class-action lawsuit by former Twitter employees was dismissed, supporting the idea they deserve to have to be forced to go through arbitration:
A federal court judge ruled on Friday that five former Twitter employees from the old censorship-obsessed regime must pursue their claims against the company in arbitration.

The layoffs, which heavily impacted the platform's content moderation team, were part of Musk's changes to save the company money while turning the platform into one that supports free speech. However, five former employees disputed Musk's terms for severance pay and alleged he failed to provide adequate notice before the layoffs, according to The Verge.

[...]

Twitter employees from the pro-censorship regime have to realize they can't always get their way as many content moderation and Trust and Safety employees formerly did, according to the Twitter Files.
Geoffrey Dickens served up yet another complaint that non-right-wing media are not obsessing about this right-wing-bubble story:
The bombshells from the Twitter files keep on coming, yet the liberal media elite keep ignoring them. Last month when Tesla founder and Twitter owner Elon Musk began tweeting out former Rolling Stone editor Matt Taibbi's explosive reporting on how Twitter (under pressure from government agents) suppressed the New York Post's Hunter Biden laptop story in the final days before the election.

[...]

Of course the tiny amount of network coverage of the Twitter files story does a disservice to the scope and depth of Taibbi's reporting on how the government forced Twitter to censor the Hunter Biden laptop scandal.
Note how Dickens describes Taibbi as a "former Rolling Stone editor" in an attempt to create some sort of mainstream credibility for him, even though any association with Rolling Stone -- as well as his history of being a sexist creep -- would be mentioned only in a disparaging way if Musk ever allowed him to report on "Twitter files" that didn't advance right-wing narratives. (Also, Musk was not the founder of Tesla.)
Johnson had more pro-Musk stenography to crank out, this time in the service of bashing an organization of "elitists":
Independent journalist Michael Shellenberger said Tuesday that Elon Musk's purchase of Twitter is a significant obstacle to the radical World Economic Forum's agenda.

Shellenberger, who has reported on batches of Twitter Files exposing the FBI exerting pressure on Twitter's censorship operations, joined Blaze Media podcast host Glenn Beck to discuss the pro-free speech changes Musk has made to Twitter since he acquired it last year, including an end to one-sided censorship.

"He's basically said ordinary people should be on an equal platform...and we should stop censoring ordinary folks because the elites demand it," Shellenberger said on the Jan. 17 edition of The Glenn Beck Program, referring to elitists in organizations like the World Economic Forum (WEF).

The WEF is a leftist organization that promotes Orwellian initiatives, such as the "recalibration" of "free speech" online. The WEF is also the same radical organization that legitimized an insane idea of microchipping children.
Pro tip for Johnson: If Schellenberger is Elon Musk's errand boy and running to right-wing radio hosts to uncritically repeat those errands in a forum where he knows he will get only softballs and will not be seriously challenged, he's not an "independent journalist."
P.J. Gladnick spent a Jan. 19 post raging that someone said something less than laudatory about Musk:
On Tuesday, New York magazine published a looooooong hit piece on what a horrible boss Elon Musk supposedly is at Twitter yet the biggest revelation was its admission that it favors censorship. This admission by the authors Zoë Schiffer, Casey Newton, and Alex Heath appeared in "Twitter's staff spent years trying to protect the platform against impulsive ranting billionaires — then one made himself the CEO."

Before getting around to slamming Musk, the New York authors celebrated the early free speech era of Twitter before absurdly claiming it was somehow ruined by Orange Man Bad.

[...]

So just one man, the "tyrant" Donald Trump, caused Twitter to give up on free speech and embrace censorship.

And this was the reason that Musk bought Twitter; to return to its era of free speech by ditching the censorship which was blamed on Trump. For this embrace of free speech, Musk earned the derision of New York magazine -- including the bizarre charge that although he approves free speech for the platform, he disapproves of it in the workplace, when he was letting go of staff who liked everything censorious:
When the article pointed out Musk's tyrannical treatment of Twitter employees, Gladnick huffed in response: "Psst! It's a private company owned by Elon Musk. A lot of bosses have rules for the office that have nothing to do in relation to how it treats the customers or, in this case, the Twitter users." We don't recall anyone at the MRC offering the "it's a private company" defense to Twitter before Musk bought it.
Gladnick even defended Musk and his lackey Taibbi publishing the names and emails of now-former employees involved in communications with government officials as part of the "Twitter files" releases, which resulted in harassment and abuse targeting them: "The names but not the homes or phone numbers were revealed. Hardly the doxxing as practiced by Taylor Lorenz." In fact, as we've documented, Lorenz identified the operator of the hate site Libs of TikTok, Chaya Raichik, through publicly available information, and only briefly linked to her real estate license that included an address and employer, which was also publicly available. Gladnick didn't explain why such publicly available information was off limits.
Parroting misinformation
The Musk-fluffing continued with a Jan. 20 post by Paetin Iselin hyping how "JPMorgan Chase CEO Jamie Dimon dealt leftists a dose of energy infrastructure reality" by noting that the world's oil and gas usage will not stop immediately and that "Billionaire and Tesla CEO Elon Musk joined the conversation in support of Dimon." Johnson used a Jan. 27 post to dutifully parrot a new selective release of "Twitter files" given to Musk's hand-picked journalists:
New Twitter Files show the pre-Musk, pro-censorship Twitter regime lacked "the guts to out" a watchdog group with ties to government officials that falsely labeled American accounts "Russian bots."

Journalist Matt Taibbi detailed the reportedly fraudulent work of the Hamilton 68 dashboard, a project of the "neoliberal think tank" Alliance for Securing Democracy in the latest round of Twitter Files released today. Taibbi previously reported that FBI counterintelligence official Clint Watts created Hamilton 68, which describes itself as a "Tool to Track Russian Disinformation on Twitter." Hamilton 68 claimed to have a list of "600 Twitter accounts to Russian influence activities online." In reality, most of the "Russian" accounts turned out to be American, British and Canadian accounts. "It's a scam," Taibbi summarized.

Hamilton 68 was "used as a source to assert Russian influence in an astonishing array of news stories" and "as evidence of the spread of 'fake news' on sites like Twitter," he continued. "It was a lie."
But as right-leaning Sinclair Broadcasting noted but Johnson wouldn't, the Alliance for Securing Democracy responded to Taibbi's (and, thus, Musk's) attacks on Hamilton 68, pointing out that it worked with right-wing websites like the Daily Caller to provide context -- namely, that it wasn't exclusively tracking Russian bots:
The ASD claims "members of the media, pundits and even some lawmakers often failed to include the appropriate context when using the dashboard's data, despite ASD experts' extensive efforts to correct misconceptions at the time."

Those efforts included ASD voluntarily working with right-wing media publications like The Daily Caller to push back against how many media organizations were using, or misusing, the data. In an article titled "'We don't track bots': what the media's Russian bot coverage is getting all wrong" from April 9, 2018, Bret Schafer, the ASD's then-communications director, said that most of the reporting on the dashboard was "inherently inaccurate" and "Most notably, and this is the most common errors, we don't track bots, or, more specifically, bots are only a small portion of the network that we monitor."

[...]

It is this point of nuance that the ASD repeated Friday in its fact sheet pushing back against Taibbi's allegation and emphasized in its self-published guide to the Hamilton methodology. In the section "Understanding the Content" in the methodology guide, author J.M. Berger, an expert on extremism, writes "While the users in the network generally serve to promote Russian influence themes, the content within the network is complex and should be understood in a nuanced way."
After that, there was another fallow period without new "Twitter files" to promote, so the MRC was reduced to lashing out at anyone who dared criticize Musk. P.J. Gladnick groused in a Feb. 5 post that a Politico article on Europe unifying against Russia in which "revelations about Twitter are transformed into just another rant against Elon Musk's takeover"-- that is, it pointed out Musk's pro-Putin leanings and how Twitter service in Ukraine has degraded during the Russian invasion. Ultimately, of course, Gladnick is mad that Politico wouldn't parrot the right-wing pro-Musk narrative: "Sniff! Gone are the glorious days of the FBI censors behind the scenes at Twitter, tragically replaced by someone who promotes the free speech that seems to be so despised by Politico and its fellow liberals. Goodbye cruel world!"
A Feb. 7 post by Renata Kiss hyped podcaster Joe Rogan complaining that the "Twitter files" haven't gotten traction outside the right-wing media bubble and insisted that the story "as big a scandal as Watergate," going on to note that "YouTube even censored Rogan's interview with Dr. Peter McCullough, a consultant cardiologist, for his criticism of the COVID-19 vaccines." Actually, that interview was filled with COVID misinformation, but the MRC defended him anyway.
Another post that day from Iselin expressed horror that Twitter "censored" a photo of a Republican senator posing with a dead animal he apparently shot, but praised Musk for fixing the situation:
On Tuesday, Twitter restricted Senator Steve Daines's (R-MT) account when he shared a photo of himself and his wife antelope hunting — something he called their "Montana way of life."

Daines thanked Twitter owner Elon Musk for stepping in to resolve the issue. "I am grateful Elon Musk reached out to me to resolve this issue and am glad that he recognizes that free speech is a bedrock of our country, and acted quickly to reinstate my Twitter account after being made aware of its suspension," he said.

[...]

Even Musk admitted the censorship was ludicrous.

"This is being fixed," Musk tweeted. "Policy against showing blood in profile pic is being amended to 'clearly showing blood without clicking on the profile pic'. The intent is to avoid people being forced to see gruesome profile pics."

Musk later added, "Going forward, Twitter will be broadly accepting of different values, rather than trying to impose its own specific values on the world."
Note that Iselin only euphemistically described the photo as on involving "hunting" and didn't describe what it actually depicted, which was Daines posing with a dead animal.
February failures
Elon Musk had a pretty rough February -- it was revealed that not only did he fire a Twitter engineer because his tweets weren't getting engagement (which he reportedly demanded after his Super Bowl tweet got fewer views than President Biden's), he ordered those engineers to create a method to give his tweets maximum visibility whether Twitter users subscribe to his feed or not (all of which he laughably denied). Twitter succumbed to the demands of Indian Prime Minister Narendra Modi and censored a documentary film critical of him (about which Musk pleaded ignorance). Musk also defended "Dilbert" cartoonist Scott Adams after he went on a racist rant (a defense he later deleted), and ads from large mainstream companies are appearing next to tweets from Holocaust deniers.

But you didn't read about any of this at the MRC because it remains a group of Musk fanboys and his PR operation. A Feb. 10 post by Catherine Salgado cheerily touted a far-right congresswoman naming a bill based on the selectively released "Twitter files" after Musk:
Congresswoman Lauren Boebert (R-CO) issued a press release on Thursday announcing that she introduced the Exposing Lewd Outlays for Social Networking Companies Act, or the ELON Act, to audit Big Tech's collusion with the government to censor Americans. The ELON Act also puts a year's moratorium on FBI payments to tech companies.

[...]

The congresswoman quoted Elon Musk who tweeted that, "Government paid Twitter millions of dollars to censor info from the public."
Renata Kiss quoted Musk-fluffing from others in a Feb. 14 post:
Renowned podcast host Joe Rogan and Twitter Files journalist Matt Taibbi hashed out Elon Musk's quirky business strategy at Twitter that ticked off many on the left.

On Monday, podcast host Joe Rogan released a conversation with guest Twitter Files journalist Matt Taibbi where they discussed "eccentric billionaire" Twitter owner Elon Musk's leadership style and the platform's sudden turn towards free speech despite media backlash. Rogan said Elon Musk "truly believes that censored social media is a threat to democracy." He added, "I believe it too."

The pair discussed the radical transparency Musk has brought to the platform through the Twitter files.
Kiss added that "Joe Rogan has been adamant about the liberal media's silence over The Twitter Files, which he equated with a Watergate level scandal on a previous episode" -- which, of course, the MRC previously hyped.
The next day, Kiss cheered Musk's recitation of right-wing talking points:
Elon Musk says Big Tech oligarchs in San Francisco shouldn't impose their values on the world for the sake of the future of our civilization.

On Wednesday, Elon Musk warned against Silicon Valley elitism at the World Government Summit in Dubai. He referred to the rampant censorship under Twitter's previous leadership and said it was important "for the future of civilization to try to correct that thumb on the scale," and to "have Twitter more accurately reflect ... the people of earth."

Musk highlighted the stark contrast between "the rest of the world" and the "niche ideology" of Twitter headquarters and its progressive San Francisco neighborhoods.

"That's the general idea to reflect the values of the people as opposed to imposing the values of essentially San Francisco and Berkeley–which are somewhat of a niche ideology as compared to the rest of the world."
Needless to say, none of these posts mentioned Musk's own elitism in demanding that everyone see his tweets whether they want to or not. Meanwhile, Autumn Johnson had a new "Twitter files" drop to uncritically promote in a Feb. 20 post:
The latest drop of Twitter Files shows that a United States senator's campaign director pressured the company to target his political opponents.

Independent journalist Matt Taibbi posted a thread of tweets illustrating how government officials intentionally targeted constituents and political rivals as "Russian-controlled." Taibbi's reporting revealed that Sen. Angus King's (I-ME) campaign director and Mark Lenzi, a State Department official, each separately pressured Twitter to censor certain accounts on the platform.

A 2018 email from a Twitter official indicated that King's campaign director flagged approximately 354 "suspicious" accounts to Twitter. Some of the accounts appear to have included supporters of his opponent at the time, Maine Republican State Sen. Eric Brakey.
But as Talking Points Memo's Josh Marshall pointed out, King flagged both conservative and liberal accounts that were considered suspicious -- but Taibbi wrote only about the conservative ones. Taibbi effectively confirmed his laziness in a later tweet. Johnson never updated her post to note the whole story -- she seems not to understand that if all Taibbi is doing is serving as a servile stenographer for Musk, he's not an "independent journalist."
Instead, the Musk-fluffing continued in a post the same day by Joseph Vazquez:
It appears the liberal media doomsaying over how Twitter owner Elon Musk was supposedly going to make the company implode by cutting the old regime's censorship-obsessed workforce in half was nothing but noise. And even a Washington Post columnist had to eat crow.

Post columnist Megan McArdle was blunt in her Feb. 19 op-ed: "How Elon Musk fired Twitter staff and broke nothing." She admitted right off the bat that she was "incredulous" when "Musk said he was going to cut up to 75 percent of Twitter's workforce last year."

McArdle noted that she initially viewed Musk's workforce overhaul as "over the top," "so obviously irrational" and she pointed to an October 2022 column where she lambasted Musk's method as nonsensical.

"Layoffs of that magnitude mean critical operations running at half strength," she said at the time. But now, in retrospect, it seems McArdle has had a change in perspective. "[S]ure, in the end he only laid off half the staff, but … half the staff! Yet the site is still running," she said.
But it turns out that Vazquez's serving of crow to McArdle was a bit premature: Twitter suffered a severe outage a couple weeks later, which was described as "the second Twitter glitch in less than a week and the third in under a month."
A Feb. 22 post by Salgado complained that others engage in the same type of activism against Musk that the MRC does against "liberal media":
Leftist billionaire and eBay founder Pierre Omidyar is bankrolling a sketchy "dark-money group" that is pushing a corporate boycott campaign against Twitter owner Elon Musk.

The Omidyar Network gave Accountable Tech $509,500 between 2021 and 2022, according to Omidyar Network records. The Washington Free Beacon, who also reported on the funding, said Omidyar also gave $2 million more to other groups attacking and writing pieces slamming Musk for his takeover of Twitter.

One leftist Omidyar-funded group, Free Press, claimed in a statement Musk's pro-free speech Twitter plans would make it a "free-for-all of hate and harassment."

Accountable Tech and other Omidyar-funded groups have issued demands for investigations into Musk and campaigns aiming to pressure corporations into boycotting Twitter. An Omidyar Network spokeswoman reportedly verified the funding to Free Beacon but claimed the network did not direct the boycott campaign.
Salgado did not disclose which shadowy right-wing billionaires pay her to defend Musk.
The latest from