The MRC Flips Over Elon Musk, Part 6: The Twitter Files Cometh
The Media Research Center did stenography work to promote the selectively released files through Musk's hand-picked reporters -- and attacked anyone in the media who wouldn't similarly parrot the pro-Musk narrative.
By Terry Krepel
Posted 2/8/2023
---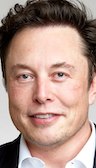 Elon Musk
The Media Research Center's hero worship over Elon Musk buying Twitter continued on its merry way in late November and early December. Tim Graham began his Nov. 30 column by whining:
Anyone who thinks the First Amendment is best represented by the "news" media is not paying attention to the way they wage war on freedom of speech for the conservative "rabble" on social media platforms.

Imagine if the media had attacked new media owners Jeff Bezos or David Zaslav with the kind of venom that they're using on Twitter owner Elon Musk. No one would suggest it's important for the government to monitor The Washington Post or CNN as potential sources of misinformation. Their brands are supposed to be synonymous with "trustworthy," even though public opinion would offer a harsh reality check.

In recent weeks, Musk has taken the place of Rupert Murdoch on the information-supervillain beat. Outlets like CNN and the Post are actively rooting for Twitter to fail, chronicling that a third of Twitter advertisers haven't appeared in the last several weeks.
But Graham's comparison is highly flawed. Unlike Zaslav's CNN or Bezos' Post, Twitter is not a media organization that does original reporting -- it's a social media site with user-generated content, a big difference. He went on to stupidly huff that "The problem here is which privileged people are allowed to define what is 'misinformation' and what is 'hate'" -- as if the MRC doesn't exercise that same privilege in attacking its political enemies.
Joseph Vazquez lashed out at the Post again later that day:
That The Washington Post can claim with a straight face that there was "no proof" of Twitter censoring conservatives when the Media Research Center has been documenting individual cases of censorship for over two years is simply ridiculous.

A Nov. 27 Post article written by three reporters brazenly claimed "[t]he right wing and conservatives for years have accused Twitter of censorship with no proof."

That's despite the fact that Twitter owner Elon Musk stated unequivocally days before the article's publication that it was "correct" when conservative podcaster Dinesh D'Souza said that Twitter "[c]ensorship has been deployed as a one-way operation against conservatives."

The Post glossed over Musk's affirmation of Twitter censorship by teasing that he "agreed with right-wing figures on the site who accuse Twitter's previous management of being biased against conservatives," but only as a way of making it seem like the billionaire is misleading when "he says he's a political moderate."
Vazquez offered no reason why Musk's words should be trusted at face value, or why a convicted felon and documented liar like D'Souza should be trusted at all. Instead, he felt he needed to shill for his employer:
MRC Free Speech America would also like to introduce The Post to its CensorTrack.org database, which was launched in September 2020 to specifically show the proof of the extent of Big Tech censorship of conservatives. It's pretty convenient for the liberal rag to treat this database as though it didn't exist. MRC Free Speech America researchers have logged 4,714 documented cases of Big Tech censorship across platforms like Twitter, Facebook, Instagram, TikTok, LinkedIn and others. Twitter alone accounted for 55 percent (2,583) of the total number of cases logged in CensorTrack.

The MRC's exclusive database was so influential that an MRC Free Speech America study based on CensorTrack data was cited in an ongoing lawsuit from Missouri and Louisiana against the Biden administration for allegedly colluding with Big Tech to censor Americans. What's ironic is that The Post has reported on the same lawsuit against Biden that cited CensorTrack data. One Oct. 25 story was headlined: "Cyber officials may have to testify about alleged social media collusion."

Another MRC Free Speech America study released in 2021 showed that Big Tech overwhelmingly censored Republican members of Congress by a rate of 54-to-1 compared to congressional Democrats. But "[n]o proof," right Washington Post?
The CensorTrack database is not proof of anything -- it's a political tool designed to push the partisan right-wing narrative of conservative "censorship" that completely ignores any other "censorship" claim and makes no distinction between a social media site enforcing its terms of service and actual censorship of a mainstream conservative view.
Vazquez played the Soros boogeyman card in another Nov. 30 post complaining that "A group funded by liberal billionaire George Soros is pressuring the federal government to investigate the world's richest man simply because he now owns Twitter."
Autumn Johnson followed with a couple of hero-worship articles:
When Musk released those "censorship files" -- using hand-picked reporters to push selectively chosen documents -- the MRC really went crazy. For the first set, released through hand-picked writer Matt Taibbi, it was poised to exploit them for full partisan effect. Vazquez dutifully wrote in a Dec. 2 post:
Twitter owner Elon Musk released damning documents exposing the extent of the platform's efforts to squash the Hunter Biden laptop scandal first reported by the New York Post.

Journalist Matt Taibbi, who first reported on the documents Dec. 2, stated that they revealed how Twitter staff and executives over time found "more and more uses" for censorship tools. Specifically, per Taibbi, "Outsiders began petitioning the company to manipulate speech as well: first a little, then more often, then constantly." In one snapshot dated Oct. 24, 2020, Taibbi stated that "[b]y 2020, requests from connected actors to delete tweets were routine. One executive would write to another: 'More to review from the Biden team.' The reply would come back: 'Handled.'"

Musk's release of the documents put an even greater spotlight on the nefarious scheme by Twitter to interfere in the electoral process to help throw the election to then-candidate Joe Biden. MRC President Brent Bozell praised Musk for making Twitter's internal operations transparent to the American people at last: "Twitter sabotaged the 2020 elections. A big thank you to Elon Musk for releasing more information about this. The American people deserve to know the truth."
Vazquez went on to rehash some of his employer's dubious, biased "media research" on how the laptop story was "censored" by "big tech."
Meanwhile, any discussion of the release that didn't conform to Musk's and the MRC's biased, partisan interpretation had to be shouted down. When MSNBC guest Brandy Zadrozny pointed out that the release "actually makes Twitter look good" because they show "People were trying to do the right thing and inside Twitter" regarding a story of uncertain provenance, Alex Christy objected:
In the actual thread, Taibbi does concede that content removal requests were available to both sides, but in practice, Democrats had a better chance of success because Twitter is a ultra-liberal company. The idea that there were conservatives inside Twitter who agreed to suppress the Post article is not anywhere in Taibbi's thread.

What is in the thread is people struggling to accept the hack explanation, but not be willing to do anything about it. Taibbi also reports the extraordinary measure of resorting to suppression, noting that such methods were usually reserved for things such as child pornography.

Yet, Zadrozny still claimed, "it looked like, this weird story of a laptop left in some, like, repair shop, it looked like a hack and leak. That's what people inside Twitter thought it was. And so, they acted a little fast."
The MRC then moved to whining that outlets outside their right-wing media bubble aren't parroting the Musk narrative. Christy whined that "None of the three broadcast networks covered the Friday revelations of how Twitter censored the New York Post's Hunter Biden laptop story on their Saturday morning shows. However, NBC's Today did manage to blame Elon Musk for a raise in hate speech on the platform." He then served up even more Musk PR by insisting that the number of " tweets targeting black Americans" only increased "from 1,282 to 3,876 ... that is out of 867 million total tweets per day. The idea that Twitter is a racist hellscape is sensationalism." Christy didn't explain why that even that amount of hate speech is acceptable. (The MRC likes to play dumb about the increase in hate speech on Twitter after Musk's takeover.)
Graham grumbled that the Washington Post wasn't parroting the right-wing narrative:
It took The Washington Post about 24 hours to acknowledge Elon Musk releasing the "Twitter files" on how the social-media company suppressed the story of Hunter Biden's laptop in the last weeks of the 2020 campaign.

Their headline on a story by Cat Zakrzewski and Faiz Siddiqui was "Elon Musk's 'Twitter Files' ignite divisions, but haven't changed minds."

[...]

They put "free speech suppression" in scare quotes. Clearly, if Twitter had shut down The Washington Post Twitter account in the last days of a campaign instead of the New York Post, these guys wouldn't use quotation marks.

Then they added: "But by the time the dust settled Saturday, even some conservatives were grumbling that it was a dud. Musk's Twitter Files produced no smoking gun showing that the tech giant had bent to the will of Democrats." As if throwing huge red flags to defend Biden isn't bending to the will of Democrats??? The super-aggressive censorship had the effect of a massive misinformation warning.
Of course, if Twitter had "censored" the Washington Post's Twitter account, Graham and the rest of the MRC would be cheering it. Speaking of "censoring," this is the first mention of the fact that other conservatives also called the release underwhelming. Graham censored the fact that this group of grumbling conservatives includes Miranda Devine, the New York Post columnist who helped promote the story at the time, as well as Fox News host Will Cain.
Graham followed up with a post whining that "Joe Biden and Hunter Biden aren't in the headlines" on the New York Times' article on the release, going onto huff: "This isn't about a story's reception. It's about a story's suppression. It's a story of a so-called 'news media' telling everyone to be completely incurious about documents showing Joe Biden's involvement in his son's international lobbying operations." When the Times quoted a MSNBC commentator pointed out that Taibbi was hand-picked by Musk and that the document release was being orchestatred, Graham huffed further:
There's nothing funnier than MSNBC (or the Times) saying other media outlets do "PR work" for rich and powerful people in "orchestrated disclosures" in service of cynical partisan narratives and pretending it's "speaking truth to power." This just shows you how little they understand about how other people perceive their "news gathering."
Graham is never going to admit that this is the case here because he and the rest of the right-wing media bubble are huge fans of the orchestra conductor.
Meanwhile, there was a new victim to promote. Johnson wrote in a Dec. 3 post:
Actor James Woods says he is suing the Democratic National Committee after the group apparently coordinated with Twitter to censor his account.

Internal Twitter documents released by Elon Musk revealed that the Democratic National Committee (DNC) ordered Twitter to remove his tweets for speaking out on the 2020 Hunter Biden laptop scandal.
Johnson's outrage was undercut by the fact that she made a factual error that had to be corrected in a top-of-post update: "This story has been corrected to note James Woods intends to sue the Democratic National Committee, not Twitter.
But Johnson censored the fact that the thing that likely got Woods' account suspended was his posting of a full-frontal nude image of Hunter Biden -- which violates Twitter's policy against posting of non-consensual nude images. When that inconvenient fact was pointed out, Christy whined about that too:
The men of late night "comedy" finally got the opportunity on Monday to address the Twitter Files and the revelations of how Twitter suppressed the New York Post's story about Hunter Biden's laptop. However, they missed the point about how the Post was censored and insisted the real story was the censorship of nude Hunter Biden photos.

Trevor Noah kicked off his last week as host of Comedy Central's The Daily Show by reporting, "Over the weekend, Elon released the so-called Twitter Files, which many conservatives had hoped would prove that Twitter colluded with Democrats to censor news about Hunter Biden's laptop during the 2020 election. Instead, they mostly just showed the Biden campaign asking Twitter to take down nude photos of Hunter Biden."

In order to make this claim, Noah cherry-picked one tweet of nearly 40 on how Twitter censored the Post's article, but that was a theme for Noah and others. As Noah shifted to Donald Trump's reaction, he again missed the point, "The Republican front runner for president of the United States wants to terminate the Constitution because Twitter wouldn't allow him to see Hunter Biden's dick."
Christy further huffed: "The decision to suppress the Post's story was wrong whether the Biden campaign had anything to do with it or not and that has nothing to do with naked photos of Hunter Biden." He failed to mention that the main folks desperate to post naked photos of Hunter included not only Woods but accounts linked to Steve Bannon and Guo Wengui, a right-wing Chinese mogul who has been bankrolling Bannon for the past couple of years.

Christy refused to opine on whether it was wrong for Woods and other people to post non-consensual photos of Hunter Biden's penis, or why it was a bad thing for the Biden camp to ask Twitter to enforce its terms of service and have them deleted. Nor did he explain why, in contradiction to pretty much everyone else, he seems to think there's a First Amendment right to post porn on social media without the consent of the person in the picture.

After salivating over that first release. the MRC eagerly anticipated the next installment of selective documents given to hand-picked reporters. Until then, an anonymous writer expressed glee in a Dec. 6 post attacking Twitter's now ex-lawyer for doing his job:
As a top lawyer for Twitter, Jim Baker had a duty to his client to put Twitter's ethics above his own.

But he apparently failed.

Twitter had intended to publish its second batch of internal files on the company's handling of the Hunter Biden laptop scandal last weekend but ultimately didn't. That's because former Twitter Deputy General Counsel Baker complicated their release, independent journalist Matt Taibbi tweeted Tuesday.

Twitter CEO Elon Musk fired Baker on Tuesday, Taibbi reported.

"I don't see how Jim Baker could have represented his client and met his ethical obligation as a member of any state's bar," MRC Free Speech America Vice President Dan Schneider said. "His state bar association should immediately investigate this matter to determine whether Baker's license should be suspended or even revoked. Michael Avenatti is in prison today for taking advantage of his clients. Jim Baker should not be allowed to escape justice."

[...]

Though news that Baker had been reviewing the "Twitter files" shocked everyone involved, "reporters resumed searches through Twitter files material – a lot of it – today," Taibbi tweeted. The next installment of the Twitter files will appear on journalist Bari Weiss's Twitter page, Taibbi wrote. "Stay tuned."
Reviewing internal documents before public release sounds exactly like the thing a company's lawyer ought to be doing -- most normal people would call that a requirement for someone in his position, not someone who had "failed" -- which means Musk fired Baker for doing his job. Rather than explain how corporate lawyering works, our anonymous writer went into conspiracy mode:
Baker was FBI general counsel from 2014-2018. A controversial figure, he helped initiate the bureau's investigation of former President Donald Trump's supposed ties with Russia, helping to link his friend and Democratic operative Michael Sussmann with FBI investigators, according to The Washington Times. Other accusations included the propagation of claims that Trump had a secret communication channel with Alfa Bank, based in Russia, according to National Review.
The anonymous writer filed to mention that Sussmann was acquitted of any criminal wrongdoing despite facing a biased right-wing prosecutor in John Durham and the MRC's own cheerleading for his conviction. Also, the anonymous writer describing Taibbi as a "independent journalist" obscures the fact that he was hand-picked by Musk to peddle these documents, as well as his sleazy, misogynistic behavior toward women while working as a correspondent in Moscow (h/t Jill Filipovic).
Meanwhile, Graham spent his Dec. 7 column whining that non-right-wing media outlets weren't marching in lockstep with the right-wing pro-Musk narrative:
At 3:39 on Friday afternoon, Elon Musk announced he'd release internal documents exposing how Twitter went about heavily suppressing the New York Post and its mid-October 2020 scoops from Hunter Biden's laptop.

Journalist Matt Taibbi began tweeting out documents three hours later, and not surprisingly, there was no time for it on the evening news shows, including the PBS NewsHour – which airs in Washington at 7 pm.

They also skipped it on PBS's reporter roundtable Washington Week at 8 pm. No one started preparing anything in the afternoon? Maybe these shows were recorded before 6:30?
Christy served up some whining too, this time at MSNBC host Chris Hayes for advancing the entirely logical and rational idea that Musk bought Twitter to advance an ideological agenda -- though he had to admit Hayes is probably right, then cover up that admission with whataboutism:
Nobody who works at MSNBC should be accusing Elon Musk of purchasing Twitter as a vehicle to advance his ideological agenda, but All In host Chris Hayes did just that on Tuesday's edition of Late Night with Seth Meyers on NBC.

Switching from sarcasm to seriousness, Hayes addressed Musk's purchase of Twitter, "I mean, I'm not in the books, but I think pretty much-- sounds like pretty much -- no, it's been pretty disastrous. I mean, I -- I -- think the thing -- the thing that I actually have -- that has been clarifying for me, I think there was -- first of all, it felt a little bit like an impulse purchase."

Hayes then added that there was more than an alleged midlife crisis at hand:


I think that what he's been doing with the platform now is actually very clarifying to me because it wasn't about the business and it wasn't an impulse purchase, it was an ideological purchase and as long as there have been rich people, and as long as there have been rich people and capitalism, plus a free press, there have been rich people who buy media outlets for ideological purposes. This is a story as old as time and once I sort of saw it as that, I was like, 'Oh! That's what this is.' He -- he wants to own Twitter because he wants to pursue his vision because he's the world's richest man.

Hayes isn't entirely wrong. Musk does have an ideological commitment to free speech, but the type of ideologically driven media he is referencing is much more like MSNBC. Free speech means people, like Hayes and Meyers, are allowed to disagree with Musk, but good luck being a conservative and getting a show on MSNBC or a comedy show on NBC.
Then it was time for a Musk PR piece from Catherine Salgado:
"[E]verything we find will be released," new Twitter owner Elon Musk assured Americans, after co-founder and former CEO of Twitter Jack Dorsey, who oversaw the massive Hunter Biden laptop censorship scandal, called for the Twitter censorship files be made fully public.

Dorsey responded on Dec. 7 to Musk's Dec. 3 announcement, "Looks like we will need another day or so" to release "Twitter Files" Episode 2. Dorsey tweeted, "If the goal is transparency to build trust, why not just release everything without filter and let people judge for themselves? Including all discussions around current and future actions? Make everything public now. #TwitterFiles."

Musk replied, "Most important data was hidden (from you too) and some may have been deleted, but everything we find will be released." Musk previously said that promoting "free speech" was one of the reasons he bought Twitter.
Curtis Houck joined the whining over non-right-wing media ignoring the narrative:
Journalist Matt Taibbi published a 10-tweet thread Tuesday afternoon as a supplement to last Friday's first batch of the Twitter Files, explaining its rollout was hamstrung by meddling from Twitter Deputy General Counsel, former CNN analyst, and Swamp creature Jim Baker. In conjunction with the thread, Musk said Baker was fired upon being alerted to the fact that Baker had (somehow) stuck around.

Of course, the "big three" networks of ABC, CBS, and NBC remained fully engaged in censorship denialism with zero mention on their flagship morning and evening shows of this new revelation about Twitter's 2020 censorship of the reporting on Hunter Biden. On Taibbi's initial thread from December 2, the networks have similarly been out to lunch with only 26 seconds on the December 5 CBS Mornings.

In contrast, actual newscasts such as the Fox News Channel's Special Report and NewsNation's Early Morning and Morning in America had full stories Wednesday on this new twist.
In the right-wing media bubble that Houck lives in, you're only an "actual newscast" if you uncritically parrot right-wing narratives.
Graham attacked Hayes anew in his Dec. 9 column, this time for pointing out the right-wing narrative being pushed by Musk (and the MRC):
Like almost everyone else in the leftist bubble, MSNBC host Chris Hayes has not been engaging in the "Twitter Files" revelations about how, in October 2020, Twitter squashed all references to the New York Post scoops about Hunter's left-behind laptop. But on Twitter, he argued this is just another conservative schtick.

Hayes announced, "What's become really clear in the last few weeks is that all the 'Big Tech' anger from the right is really just the latest iteration of the 'liberal media' critique that stretches back to Goldwater, and indeed New-Deal-Era right-wingers."

He added: "There's no new analysis or structural insight. It's just 'the media is run by libs!' Story old as time." Hayes allies tweeted along, that this is more "ref-working" and conservatives trying to "jerry-rig" Big Tech to their advantage.

The real bone to pick with Hayes is that there is no new "structural insight." Hayes, who poses on television as a brainiac, can't seem to distinguish between "news" media and social media. In "news" media, liberal outlets often brutalize conservatives and offer their targets little or no rebuttal. In social media, Big Tech has offered conservatives a forum for constant rebuttal, but after being torched by the Left for allowing "misinformation" (like the Hunter laptop), they ham-handedly squash the rebuttal.

In both cases, Hayes is attempting to deny that liberal bias exists, that the conservative tactic is a sham. It's deeply silly, since anyone watching MSNBC for an hour isn't going to discover an oasis of objectivity.
Meanwhile, Graham -- a longtime resident of the right-wing media bubble -- wants you to deny that Fox News and other right-wing outlets have any sort of bias. Remember, he's the boss of the guy who thinks only "actual newscasts" spout right-wing narratives.
Salgado, meanwhile, complained in a Dec. 6 post that the increase in hate speech on Twitter since Musk's takeover was again being called out:
The New York Times cited leftist groups to bash Elon Musk's Twitter, claiming more free speech has led to a supposed escalation of "hate speech" online.

In its Dec. 2 article, "Hate Speech's Rise on Twitter Is Unprecedented, Researchers Find," The New York Times cited leftist groups the Center for Countering Digital Hate and the Anti-Defamation League (ADL) to allege that hate speech has skyrocketed on new Twitter CEO Elon Musk's watch.

Musk previously challenged the claim that hate speech increased under his watch when he tweeted a graph Nov. 23. "Hate speech impressions down by 1/3 from pre-spike levels," he tweeted. "Congrats to Twitter team!" Researchers admitted that the supposed surge of hate speech began before Musk loosened Twitter's speech restrictions, according to The Times.

One of the "experts" The Times cited to bash Twitter is the UK-based Center for Countering Digital Hate (CCDH). The biased and discredited CCDH released a February report urging more censorship called " The Toxic Ten" of supposed "climate change denial." The list targeted conservative outlets including Media Research Center, Breitbart, and The Daily Wire.
Actually, the MRC never "discredited" the CCDH's report exposing how it and other right-wing media outlets spread misinformation about climate change -- the MRC's over-the-top reaction to being named in the report instead demonstrated how it cannot handle criticism.
Salgado went on to complain: "'Problematic content and formerly barred accounts have increased sharply in the short time since Elon Musk took over,' The Times claimed. The outlet specifically mentioned anti-Semitism in connection to CCDH and ADL research and Kanye 'Ye' West, whom Musk suspended." Salgado didn't mention that Ye's anti-Semitism surfaced in early October (which her co-workers had trouble denouncing) but it wasn't until Dec. 2 -- just a few days before her post -- when Ye tweeted out a swastika, that Musk suspended his account.
Salgado whined further about the CCDH, adding whataboutism to the mix:
Further, the article seemingly equated "QAnon" and "Islamic State" accounts, which The Times noted have resurfaced or purchased verification on Twitter. The Times did not complain about Iran's anti-Semitic Ayatollah Khamenei, who has not been banned on Twitter and never was prior to Musk's takeover. But bias is expected in an article citing the CCDH.

"Elon Musk sent up the Bat Signal to every kind of racist, misogynist and homophobe that Twitter was open for business," said Imran Ahmed, the chief executive of CCDH. "They have reacted accordingly."
At no point in all her complaining, however, did Salgado even bother to make an effort to disprove anything the CCDH said about the growth of hate speech at Twitter under Musk. Similarly, she complained that "Yael Eisenstat, a vice president at the ADL, whined that Musk didn't seem interested in the group's pro-censorship proposals when they met" -- but she didn't disprove anything he said either.
Then again, bias is expected when the MRC is defending Musk and lashing out at his critics -- even if it can't prove they did anything wrong or offered incorrect information.
The latest from