WorldNetDaily is still publishing falsehoods and misinformation about COVID and its vaccines, as if it believes that's not contributing to its continuing financial crisis.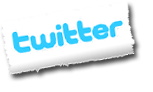 The Media Research Center had to abandon a few right-wing narratives when even it had to concede (not to its readers, of course) that they weren't true or got overtaken by reality.
The uber-Catholics who run CNSNews.com despise Pelosi so much, they've declared her insufficiently Catholic, similar to their attacks on President Biden -- and have even attacked her for advocating prayer.
The Media Research Center's Curtis Houck keeps up his biased schtick of lashing out at the White House press secretary and fawning over a Fox News reporter.
The Media Research Center melts down over Muppets (repeatedly), Dr. Seuss, Mr. Potato Head and Legos for committing the offense of not hating certain people enough.