As the unemployment rate dropped under President Biden, CNSNews.com reverted to an old Obama-era tactic by cherry-picking a different statistic to emphasize.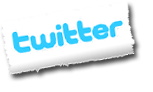 The Media Research Center's Curtis Houck seemed to be getting bored with his job, as his Psaki-bashing and Doocy-gasming became more sporadic as the year came to a close.
It's awards season, so it's time to honor, as it were, the worst ConWeb reporting and craziest ConWeb opinions of the year.
The Media Research Center finds even more right-wing extremists to try and mainstream into conservative "victims" of "censorship" by "big tech" -- all while hiding their extremism.
Because the Media Research Center can't handle criticism, it predictably lashed out at a group that exposed how it spread misinformation about climate change.