The Media Research Center predictably shilled for right-wing radio host Larry Elder in the lead-up to the California recall election -- and was presumably glad it no longer had to suppress its transphobia to support early GOP front-runner Caitlyn Jenner.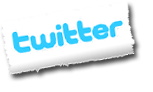 When Florida -- led by potential 2024 Republican presidential candidate Ron DeSantis -- suffered yet another massive pandemic outbreak due in part to his lax efforts to contain it, the Media Research Center felt compelled to rush to his defense once more.
Just as it did with Marjorie Taylor Greene, CNSNews.com is promoting far-right Rep. Lauren Boebert while censoring her history of extremism and lies.
An issue of WorldNetDaily's Whistleblower magazine dedicated to insisting that the election was stolen from Trump might have been considered somewhat credible if it wasn't so filled with easily debunked and discredited claims.
The Media Research Center had no problem inserting businessman-turned-Trump obsessive and conspiracy theorist Mike Lindell into its right-wing social media "victimization" narrative. But why did it stop?