Radio host Mark Levin can take comfort in knowing that his buddies at the Media Research Center will always have his back, amplifying his misplaced outrage and whitewashing his errors and falsehoods.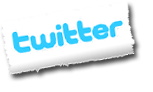 The fringe-right Association for American Physicians and Surgeons and its leader, Jane Orient, use WorldNetDaily to push questionable coronavirus cures and falsely fearmonger about vaccines.
The terminally wrong Newsmax pundit picked the wrong horse by sucking up to Donald Trump and pushing bogus claims that the election was stolen.
The Media Research Center's Brad Wilmouth clings to another lost cause: the right-wing narrative that illegal immigrants commit more crime, despite all the evidence indicating otherwise.
CNSNews.com irrelevantly illustrated stories about transportation secretary nominee Pete Buttigieg with photos of he and his husband kissing -- and it went totally transphobic on HHS official nominee Rachel Levine.