The Media Research Center was manufacturing a right-wing talking point by smearing every potential Supreme Court nominee as a left-wing radical well before Jackson was actually nominated.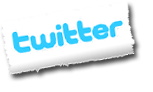 The Media Research Center went into full defense mode after President Biden muttered an insult at him -- then laughably denied it was obsessed with the story even after generating days of content about it.
Despite claiming to be a "news" organization, CNSNews.com's coverage of Brown's Supreme Court nomination was wildly biased, heavy on Republican talking points and cherry-picked statements while censoring questioning from Democratic senators.
The Media Research Center's Curtis Houck sent sluggishly into the new year of attacking what he dismissively calls "the Psaki Show," but once he did, he continued to churn out the same old right-wing bias.
Even as it's fighting to stay alive after all the fake news and conspiracies it has promoted, WorldNetDaily just can't stop publishing false claims and misinformation about COVID vaccines.