The MRC Flips Over Elon Musk, Part 5
The Media Research Center continued to embrace the chaos Musk unleashed when he took over Twitter -- and even defending him over statements by Musk that appeared anti-Semitic.
By Terry Krepel
Posted 1/16/2023
---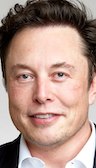 Elon Musk
Ever since Elon Musk showed an interest in buying Twitter, the Media Research Center has effectively been his servile handmaiden, gushing over everything he does and defending him against all criticism -- even criticism the MRC itself leveled at him pre-Twitter. One of his chief defenders and stenographers, Autumn Johnson, kept up the narrative by attacking more critics in a Nov. 13 post:
The New York Times assembled a team of four technology reporters to pen a bizarre hit piece over the weekend targeting Tesla CEO Elon Musk and his apparently nauseating takeover of Twitter.

At least four Times writers contributed to an article of over 2,500 words slamming Musk's recent changes at Twitter, one of which includes his promise that the platform would no longer unfairly censor conservatives.

It appeared on The Times's website Friday under the headline "Two Weeks of Chaos: Inside Elon Musk's Takeover of Twitter."

The article accused Musk of cruelly treating employees during the layoff process:
Johnson identified nothing inaccurate in the Times article. Instead, she moved into her usual hero-worship mode:
Much of the criticism Musk has received stems from his promise to promote free speech online and ensure that content moderation is fairly applied when needed.

Last week, NewsBusters reported that Musk reaffirmed his commitment to free speech while not magnifying hate speech in an online meeting with investors.

"We have to be tolerant of views we don't agree with, but those views don't need to be amplified," he said.
Again, Johnson was silent about the fact that Musk has suspended Twitter accounts that made fun of him, which contradicts his tolerance plea.
Catherine Salgado ignored that too, instead proudly proclaiming Musk as the chief mocker in a Nov. 14 post and that others need a sense of humor:
Sen. Ed Markey (D-MA) might need to develop a sense of humor after Twitter owner Elon Musk mocked him on his newly-acquired platform.

The Democrat [sic] Senator threatened Musk's companies with a congressional investigation after a reporter got a fake account of the senator verified on Musk's new blue check Twitter program.

Markey wrote a letter. That drew a jab from Musk that the senator's real account was already like a parody.
Rather than admit that Musk's blue-check pay scheme was a failure, Salgado stayed in PR mode, declaring that "It turns out Markey is angry that anyone, not just high-profile leftists, can now be verified on Twitter for only $8 a month."
Gabriela Pariseau cheered in a Nov. 15 post that climate misinformation -- which she dishonestly framed as "climate discussion" -- was spreading on Twitter:
Oh, the horrors of climate denialists having actual free speech online!

So say the climate doomsday propagandists.

French wire service Agence France-Presse (AFP) wrote a piece complaining about an alleged "surge in misinformation" on Twitter since Elon Musk became the platform's owner. AFP pointed to the trending #ClimateScam which was the first search suggestion when a user searched the word "climate" on Tuesday morning.

But the outlet's liberty-bashing incidentally highlighted Musk's commitment to allowing free speech on Twitter, including speech he might not fully agree with.

AFP asserted that the top tag on Twitter "#ClimateScam" is evidence of "a rise in misinformation following Elon Musk's takeover of the platform." But the outlet made no mention of any specific tweets and made no effort to refute any specific examples of misinformation that are allegedly running rampant on the platform.

Instead, the outlet cited unnamed "analysts," "campaigners," "researchers," a report by the megadonor George Soros-funded Institute for Strategic Dialogue, and far-left group Climate Action Against Disinformation (CAAD).

AFP neglected to mention that Musk has repeatedly shown he cares about the environment and that environmental protection is one of his key focus areas.
Pariseau didn't how CAAD's exposure of climate disinformation is somehow a "far-left" endeavor. Instead, there was even more Musk-gushing: "Musk's nuanced ideas on the environment and energy show the need for open and robust debate and they appear to reflect the wide array of ideas the 'Chief Twit' allows on Twitter."
A Nov. 16 post by Johnson noted that CBS News had suspended posting on Twitter due to the "uncertainty around Twitter" (though she updated to note that CBS resumed posting two days later), going on to whine that "leftist advocacy group Accountable Tech and other progressive groups demanded that corporations pull their ads from Twitter." And a Nov. 20 post by Mark Finkelstein complained MSNBC's Yasmin Vossoughian argued that Musk's reign of chaos "is kind of the beginning of the end of Twitter," going on to huff: "In a no-good-deed-goes-unpunished moment, Vossoughian was very unimpressed by Musk's decision not to allow Alex Jones to return to Twitter." Of course, that's actually just an extremely low bar, given that even Finkelstein is demanding that Jones' account be restored.
Another Nov. 20 post, by Johnson, complained that "several Senate Democrats wrote a letter asking the Federal Trade Commission to investigate new Twitter CEO Elon Musk's major changes at the platform," adding the pro-Musk spin that the senators are claiming that "Musk's pro-free speech changes, one of which includes ending unfair censorship, are 'alarming'."
Cheering Trump account restoration
The MRC saw its Trump-fluffing and Musk-fluffing campaigns merge when Musk restored Donald Trump's Twitter account, which had been suspended after repeated violations of the site's terms of service, which including using it to help incite the Capitol riot. Johnson was in full gush mode in a Nov. 19 post:
On Saturday, Twitter boss Elon Musk reinstated former President Donald J. Trump's Twitter account after 52 percent of voters in a Twitter poll he created voted that the former president should come back. Over 15 million users voted in the poll.

"The people have spoken. Trump will be reinstated," Musk tweeted. "Vox Populi, Vox Dei."

Last January, Twitter permanently suspended Trump from the platform following the January 6 riots.

"After close review of recent Tweets from the @realDonaldTrump account and the context around them we have permanently suspended the account due to the risk of further incitement of violence," Twitter said at the time.

Musk's decision to reinstate Trump's account is part of his plan to dedicate the platform to free speech.

In response to concerns about Twitter's unfair censorship of conservatives, he announced that a "content moderation council" with "widely diverse viewpoints" would be formed to address concerns.
Johnson didn't explain why she gave Musk a pass for reinstating Trump before forming that "content moderation council." Nor did she mention that Musk himself has admitted that bots and trolls heavily populate his polls, which severely undercut his "vox populi" claim.
Kevin Tober whined in a Nov. 20 post that Musk's decision was being criticized:
When the news broke late Saturday night that Twitter CEO Elon Musk announced that he reinstated former President Trump's Twitter account, MSNBC predictably lashed out over the decision and played the race card, apparently unaware that Musk is South African.

On Saturday night, during MSNBC's low-rated show Ayman, hosted by Ayman Mohyeldin, the show quickly turned sour when the Trump Twitter news broke. Turning to left-wing Daily Beast writer Danielle Moodie, Mohyeldin asked for her "thoughts on Trump reinstated back to Twitter with Elon Musk? Joking aside, how do you see this? You can joke if you want. I'm just saying I'm giving it to, you, however, you want to take it."

Moodie was in a mood during her appearance and cried "I am absolutely disgusted. But what else do we expect from very white privileged cis hetero men protecting each other? Because we always mistake wealth and inheritance for genius."
Tober didn't explain what Musk being South African had to do with anything -- which is probably just as well, given that Musk benefited from growing up as part of the privileged white elite in apartheid-era South Africa.
The day before Musk restored Trump's account, he restored the accounts of two other right-wingers, the "satire" site Babylon Bee (which the MRC loves to defend) and activist Jordan Peterson -- both of which had been suspended for spewing transphobia. Brian Bradley was assigned the cheerleading duties for that one:
Twitter reinstated the accounts of The Babylon Bee, comedian Kathy Griffin and psychologist Jordan Peterson after their accounts had previously been banned from the platform, Twitter owner Elon Musk announced Friday afternoon.

"Kathie Griffin, Jorden Peterson & Babylon Bee have been reinstated," he tweeted. "Trump decision has not yet been made."

Twitter locked The Babylon Bee account in March when the satire site named epartment of Health and Human Services Assistant Health Secretary Rachel Levine The Bee's "Man of the Year."

"We're back," The Bee tweeted at about 1:30 p.m. ET on Friday. "Let that sink in."

Twitter suspended Peterson, now a Daily Wire+ host and author of 12 Rules for Life, in June after he tweeted: "Remember when pride was a sin? And Ellen Page just had her breasts removed by a criminal physician."

Page no longer goes by the name "Ellen," but goes by "Elliot" now. Users speculated that Twitter suspended Peterson because of his use of the actor's former name instead of the latter name.

Peterson said in an interview with The Daily Wire that the platform at the time said he must delete the tweet to regain access to his Twitter account.
Bradley surprisingly hinted that Griffin was suspended unfairly: "Twitter suspended Griffin earlier this month supposedly for impersonating Musk using a verified parody account not labeled as parody." He didn't mention, however, that Musk was the person behind her suspension -- can't interfere with the pro-Musk narrative, after all.
That narrative was shaken, however, when Johnson realized that Musk's Twitter content policies would be the same as pre-Musk in a Nov. 20 post:
Elon Musk says Twitter's new speech policy is "freedom of speech," not "freedom of reach."

Musk made the announcement Friday on his Twitter account.

"New Twitter policy is freedom of speech, but not freedom of reach," he tweeted. "Negative/hate tweets will be max deboosted & demonetized, so no ads or other revenue to Twitter. You won't find the tweet unless you specifically seek it out, which is no different from rest of Internet."

While Musk was asked to define "hate speech," he did not clarify how he personally defines the vague term. Technology experts and legal scholars have found it notoriously difficult to do so.

Musk added that the new policy would only apply to single tweets and "not the whole account."

[...]

It should be noted that Musk's comments unfortunately seem to mirror views ultimately expressed by former Twitter CEO Jack Dorsey.
So concerned was Johnson at this turn of events that she added contact info at the end of her post: "Contact Twitter: (415) 222-9670 or mail to 1355 Market Street Suite 900 and demand that Big Tech be held to account to mirror the First Amendment while providing transparency, clarity on 'hate speech' and equal footing for conservatives."
Johnson got over that quickly, however, and the next day she was back to dishonestly portraying content moderation as "censorship":
Thierry Breton, the European Union's internal market commissioner, said the bloc will require Elon Musk to add moderators in Europe to censor content.

Bloomberg News reported Friday that Breton criticized Musk's decision to lay off moderators as well as his new pro-free speech changes to the platform. Breton said the government must "have control" over the content users post on the platform.

"He is in the process of reducing a certain number of moderators, but he will have to increase them in Europe," Breton said, according to Bloomberg. "He will have to open his algorithms. We will have control, we will have access, people will no longer be able to say rubbish."

Notably, the EU as a whole has favored more content moderation to prevent the spread of so-called "misinformation."
Notably, Johnson did not reference her post from the day before in which Musk effectively endorsed this approach by emphasizing "freedom of speech, but not freedom of reach." That too would have interfered with the Musk-fluffing narrative.
Full frontal Musk-fluffing
Johnson kept up her pro-Elon Musk stenography -- and the right-wing victimhood narrative -- in a Nov. 25 post:
Elon Musk wrote that Twitter will offer "general amnesty" to censored accounts as long as they do not break the law or engage in "egregious" spam.

He first asked Twitter users to vote in a poll about "general amnesty:"

"Should Twitter offer a general amnesty to suspended accounts, provided that they have not broken the law or engaged in egregious spam?" he asked via tweet.

Approximately 72% of voters answered "yes." Over 3 million people voted in the poll. In response to the final results of the poll, Musk tweeted that the "general amnesty" policy will begin next week.

"The people have spoken," he added. "Amnesty begins next week. Vox Populi, Vox Dei."

The change in policy is monumental, as conservative accounts have long faced unfair censorship and arbitrary suspensions.
(Disclosure: ConWebWatch's Twitter account, which had been suspended after it used the same language as the MRC, was restored as part of this amnesty -- though well after the Twitter accounts of QAnon cultists and actual Nazis were restored.)
Another post by Johnson that day gushed that Musk was advancing that victimhood narrative:
Elon Musk says Twitter helped progressive candidates win their elections.

Musk was responding to a tweet discussing the censorship of conservative candidates on the platform in order to boost liberal ones. He promised that the company would be more transparent under his leadership.

"The more I learn, the worse it gets. The world should know the truth of what has been happening at Twitter," he tweeted on Wednesday. "Transparency will earn the trust of the people."

Musk added that the accounts of conservative candidates were "objectively" censored more than progressive ones.
Johnson repeated her employer's conspiracy theory that "Facebook and Twitter's censorship of the New York Post stories covering the Hunter Biden laptop scandal helped sway the 2020 presidential election for Biden." As ConWebWatch has documented, that finding is based on biased polls the MRC bought from Trump's election pollster and the polling firm founded by Trump adviser Kellyanne Conway, making such a conclusion specious at best.
Salgado cheered Musk advancing the victimhood narrative as well:
Twitter CEO Elon Musk agreed that it's been conservatives, not leftists, who overwhelmingly bore the brunt of Twitter's Orwellian censorship operation.

Filmmaker Dinesh D'Souza tweeted Nov. 21, "We don't hear much about Democrats and leftists being let back on Twitter. Why? Because they were never kicked off in the first place. Their lies and misinformation simply escaped all scrutiny. Censorship has been deployed as a one-way operation against conservatives @elonmusk." The new owner of Twitter agreed with that assessment, responding the next day, "Correct." D'Souza then tweeted, "Nice to get validated here by Twitter's senior fact checker."

Musk has been slowly reinstating some of the high profile conservatives banned by Twitter.
In contradiction to both Salgado and Johnson, pre-Musk Twitter admitted that its algorithm already had a right-wing bias -- something sure to grow as Musk lets more right-wingers back on the platform.
Yet another Nov. 25 post by Johnson whined that the Washington Post called out Musk's chaotic management and gutting of content moderation, which she unsurprisingly and dishonestly framed as "pro-free speech changes":
Writers at the Washington Post are outraged that Elon Musk is making pro-free speech changes to Twitter.

Technology reporters at The Post wrote an article Tuesday blasting Musk's decisions that have monumentally changed the platform's content moderation policies. The article says Musk's "reign" has been "marked by chaos."

[...]

The writers also complained that Musk has personally "stoked" the culture war.

"Amid the turmoil, Musk has stoked the culture-war issues that helped inspire him to purchase the company in the first place," the article reads. "A fierce advocate for the right "to speak freely within the bounds of the law," Musk has moved rapidly — at times erratically — to undermine a regime built over a decade to define dangerous language on the site and protect vulnerable communities, replacing it with his own more impulsive style of ad hoc decision-making."

[...]

For The Post, it seems that censorship is more important than democracy.
Johnson continued to crank out the pro-Musk propaganda in a trio of Nov. 26 posts. The first touted his tantrum that "he will create a new cell phone if Twitter gets booted from Apple and Google's app stores because of its new pro-free speech policies," while the second howled that "Liberal activists have lost their minds over Elon Musk's so-called 'amnesty' plan for Twitter." The third relayed that "Elon Musk said in a series of tweets that Twitter's decision to permanently ban former President Donald J. Trump was a big mistake" and that "'Deplatforming a sitting President undermined public trust in Twitter for half of America,' he wrote."

Johnson launched a Nov. 27 attack on a CNN commentator, falsely accusing him of "disturbingly slamming free speech as 'nonsense'" when he was actually pointing out the indisputable fact that free speech has limits:
On Friday afternoon's CNN Newsroom, CNN intelligence and security analyst and former CIA official Robert Baer responded to Elon Musk's new pro-free speech policies on Twitter by disturbingly slamming free speech as "nonsense."

Our friends at The Blaze reported on Saturday that Baer bizarrely accused Musk of promoting free speech online to benefit Russia in its war against Ukraine.

"Well, Boris, I can tell you one thing, Putin will be all over Twitter if there's no regulations on this," he said of reinstated censored accounts. "Fake accounts, spoofed accounts, the rest of it, this is a great opportunity for him."

Baer then went on to suggest that Musk was personally colluding with Russian intelligence officials against the United States.

[...]

Baer's comments became even more unhinged as claimed that free speech as "nonsense."

"[Y]ou know, this freedom of speech is just nonsense because you can't go in a movie theater and yell 'fire.' It's against the law," Baer continued, incorrectly labeling legally protected speech illegal.
While the example Baer cited is a longtime example of the limits of free speech, it has been superceded by other court decisions that don't make it illegal but also don't make it "protected speech" as Johnson claimed.
Jason Cohen -- the guy who tried to defend Kanye West's anti-Semitism -- rushed to Musk's defense after he faced blowback for lashing out at a critic in a way that appeared anti-Semitic in a Nov. 28 post:
May we criticize an individual without being assumed to be prejudiced against their entire ethnic group?

Evidently not. Especially if you are an enemy of the left like Elon Musk is.

Retired United States Army lieutenant colonel Alexander Vindman happened to be the most prominent account posting a copypasta (text that is copied, pasted, and shared on the Internet) that said, "Kinda weird that @elonmusk gets to decide how like a half-billion people communicate. Way too much power for one erratic individual to wield, don't you think?"

Elon Musk criticized Vindman, tweeting, "Vindman is both puppet & puppeteer. Question is who pulls his strings ... ?"

In the aftermath, Musk was slandered as an antisemite, despite it being unclear whether he even knew Vindman was Jewish.

This tweet was copied, pasted, and posted by many Twitter users. So in that sense, Vindman is the puppeteer. In another, he is a puppet for tweeting a sentiment that aligns perfectly with the mainstream narrative.

None of this has anything to do with Vindman's ethnicity/religion.

[...]

People in politics are called puppets/puppeteers all the time, Jewish and not. Vindman has entered the political arena, and it is reasonable to expect he will face those labels. Being a specific religion/ethnicity should not make him exempt from it.
Contrary to Cohen's protestations, the "puppetmaster" slur is very much an anti-Semitic trope that his own employer has used to smear people of Jewish heritage like George Soros and Jeff Zucker. Also, Cohen's headline called Vindman a "resistance hack" while providing no evidence to support the attack.
Tim Graham whined about criticism of the biased amnesty program in his Nov. 28 podcast:
On MSNBC on Sunday, weekend host Katie Phang sounded furious about Elon Musk offering a Twitter "amnesty" to some banned users. She asked Anti-Defamation League CEO Jonathan Greenblatt about how the Left should "get the reins" on Twitter. They can't stand this "free speech" business. He said freedom of speech isn't freedom to slander.

Last week, Greenblatt offered the same routine on CNN, as anchor Erica Hill noted the ADL was partnering with the Gay and Lesbian Alliance Against Defamation (GLAAD). These groups use their "defamation" branding to pressure the social-media giants to punish and curb conservatives. The Left employs Orwellian lingo about "diversity and inclusion" to exclude their opponents.
Catherine Salgado served up more stenography for Musk in another Nov. 28 post:
Twitter owner Elon Musk announced that files on "free speech suppression" at Twitter will soon be made public, which could include information related to the platform's sordid censorship of the 2020 Hunter Biden laptop scandal.

A Twitter user tweeted Nov. 23, "Raise your hand if you think @ElonMusk should make public all internal discussions about the decision to censor the @NYPost's story on Hunter Biden's laptop before the 2020 Election in the interest of Transparency." Musk responded, "This is necessary to restore public trust."

Musk then tweeted Nov. 28, "The Twitter Files on free speech suppression soon to be published on Twitter itself. The public deserves to know what really happened."
Salgado again rehashed her employer's bogus, biased "research" on the Hunter Biden laptop story. Johnson, meanwhile, was back on the servile-stenography beat for a Nov. 29 post:
Twitter owner Elon Musk said the fight for free speech against one-sided censorship is "a battle for the future of civilization."

If civilization is to survive, Musk said that free speech must be a top priority not just for the United States, but for all countries around the world.

"This is a battle for the future of civilization," he tweeted Monday. "If free speech is lost even in America, tyranny is all that lies ahead."

The declaration came after he announced that internal files detailing Twitter's intentional suppression of free speech will soon be made public. The files could potentially include information on the 2020 Hunter Biden laptop scandal.
Johnson had another Musk-defending stenographic piece later that day, dutifully writing that "House Minority Leader Kevin McCarthy says the White House's plans to monitor Elon Musk's pro-free speech policy changes at Twitter are 'offensive.'" That's a reference to a statement by White House Press Secretary Karine Jean-Pierre that the MRC's Pariseau tried to dishonestly frame as a threat.
The latest from