The MRC Flips Over Elon Musk, Part 4: Embracing The Chaos
Elon Musk finally had to buy Twitter as he agreed to do -- and the Media Research Center is his biggest cheerleader in gushing over his every move, no matter how chaotic or platform-threatening.
By Terry Krepel
Posted 12/16/2022
---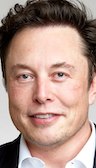 Elon Musk
The Media Research Center has been a giddy enthusiast for Elon Musk's purchase of Twitter, even as Musk tried to get out of buying it. When it appeared the sale was actually going to happen for real, Autumn Johnson kept up the cheerleading in an Oct. 25 post:
Tesla CEO Elon Musk reportedly plans to close his deal to purchase Twitter for $44 billion on Friday.

On Tuesday, Bloomberg News reported that Musk told bankers providing $13 billion in funding that the deal would close by the end of the week.

NewsBusters reported last week that Musk plans to lay off nearly 75% of the company's employees to save money.

"'Although, obviously, myself and the other investors are obviously overpaying for Twitter right now, the long-term potential for Twitter in my view is an order of magnitude greater than its current value,'" Musk reportedly said at the time.

Musk previously said he wanted to buy the platform to promote free speech online after he criticized the company for censoring certain content.
Johnson didn't mention that, as ConWebWatch has noted, Musk negated his attempt to get out of his deal to buy Twitter by complaining about the number of bot accounts because he explicitly waived his right to due diligence, meaning that his only options were to pay Twitter billions to terminate the deal or just suck it up and buy the company as agreed.
When Musk finally did close the deal, Catherine Salgado served up Musk stenography in an Oct. 27 post:
Tesla CEO Elon Musk said in a statement to Twitter advertisers following news that his deal for the platform was going through that he acquired the platform "because it is important to the future of civilization to have a common digital town square."

Musk tweeted his statement to Twitter advertisers Thursday morning, explaining why he decided to buy Twitter to begin with and what his goals are for advertisements on the platform. Musk said he bought Twitter to create a free speech space where people from the whole political spectrum could engage in open "dialogue."

The Tesla CEO also said he hopes to see Twitter grow into "the most respected advertising platform in the world" with "highly relevant ads" for all users.

He began by saying most speculation about his motivations has been inaccurate. "The reason I acquired Twitter is … to have a common digital town square, where a wide range of beliefs can be debated in a healthy manner, without resorting to violence."

[...]

Time will tell if Musk's leadership will finally usher in a new era of free speech on a platform that suffered from a sordid obsession with censoring conservative opinions it didn't like.
That's not what happened, of course; Twitter simply enforced its terms of service, as is its right as a private company, and the MRC exploited that to manufacture a narrative of conservatives being "censored" (despite never bothering to make any serious attempt to examine if liberals faced the same issue).
When Musk fired the existing Twitter CEO, Joseph Vazquez cheered under the screaming headline "GOOD RIDDANCE":
Twitter CEO Parag Agrawal is reportedly out as head of the platform as the world's richest man completed his $44 billion acquisition after a tumultuous negotiations process.

CNBC reported that Agrawal and Twitter Chief Finance Officer Ned Segal "left the company's San Francisco headquarters" after Musk took charge as the new owner "and will not be returning." Musk shared in his statement to Twitter's advertisers that his free speech vision is for the platform to become a "common digital town square" which stands in stark contrast to Agrawal's dystopian, anti-free speech nightmare. Agrawal stated in November 2020 that the company's role was "not to be bound by the First Amendment" but to decide "who can be heard."

Musk posted a video of himself Oct. 26 walking into Twitter headquarters holding a sink with the caption: "[L]et that sink in!" One thing's for sure: Agrawal's censorship-obsessed career at Twitter has been officially flushed down the drain.

Musk recently updated his Twitter bio to "Chief Twit."
Of course, Twitter was never such a "dystopian, anti-free speech nightmare" that the MRC ever left the platform -- which tells us it never was that, meaning that this overheated rhetoric is simply another manufactured MRC narrative.
When critics foresaw Musk's dismantling of moderation standards would send Twitter into chaos -- accurately, as it turned out, given that racist posts flooded Twitter after Musk closed the deal -- the MRC tried to shout them down:
The MRC censored the surge in racism on Twitter; instead, it continued serving as Musk's PR agent. An Oct. 28 post by Johnson framed Musk's "content moderation council" as a free-speech move and not the censorship move it did when pre-Musk Twitter engaged in content moderation:
Elon Musk says changes are coming to Twitter just one day after he closed a deal to purchase the platform for $44 billion.

Musk, who has expressed concern about one-sided content moderation, said a council with "widely diverse viewpoints" will set the platform's standards for removal.

"Twitter will be forming a content moderation council with widely diverse viewpoints," he tweeted Friday afternoon. "No major content decisions or account reinstatements will happen before that council convenes."
An Oct. 30 post by Johnson touted a fellow right-winger invoking the MRC's bogus "censorship" narrative to pressure Musk:
New Twitter chief Elon Musk said he will "look into" increased censorship on Twitter during the 2022 election season.

Musk, who purchased Twitter for $44 billion last week, was responding to a tweet from Judicial Watch President Tom Fitton.

Fitton shared an article alleging that the platform "flag[ged]" a ballot harvesting report.

"Election censorship returns as @Twitter flags ballot harvesting report," Fitton tweeted on Saturday.".@ElonMusk should immediately examine how the company is now interfering in the election on behalf of the Left."
Neither Johnson nor Fitton offered any evidence that the "ballot harvesting" story -- cranked out by right-wing outlet Just the News -- was accurate and independently proven, or why unproven rumors should be allowed to spread unchecked.
Johnson wrote another PR piece for Musk later that day, touting how he "seems to be toying with a plan that would allow Twitter users to 'select' which version of Twitter they prefer." Johnson served up yet another PR piece after that:
Conservative Twitter accounts have reported gaining thousands of new followers after Tesla CEO Elon Musk purchased the platform last week.

The New York Times reported last week that "far right" Twitter accounts gained thousands of new followers according to research from Memetica, a company that analyzes digital data:

[...]

Memetica's CEO, Ben Decker, said the company's findings were alarming and told the Times that the surge in followers "could be an indication that far-right people are migrating back to Twitter as they see the potential for a more friendly environment."

"The more followers and wider reach these accounts have, the more distribution these ideas have," Decker added.

Not surprisingly, Decker did not define what constitutes a "far right" Twitter account.

These comments show that Musk's concerns about the biases of online platforms against certain viewpoints are well-founded.
Or it could be that a raft of new right-wing bot accounts have been created, a possibility Johnson didn't mention. Johnson's concern over what defines a "far right" Twitter account is hilarious given how much her employer loves to use "liberal" "left-wing" and "far left" interchangeably without defining those terms.
Paiten Iselin took over Musk PR duties an Oct. 31 post:
Musk is on the move. In a win for free speech, Twitter removed a warning label from a Just the News ballot harvesting story after self-dubbed "Chief Twit" Elon Musk interceded on the news site's behalf.

The warning label originally appeared on Just the News (JTN) Editor-in-Chief John Solomon's account Friday. He shared his report titled "Democrat blows whistle on alleged ballot harvesting scheme, Florida opens criminal probe." JTN said Twitter applied a warning label to the post, claiming it included "misleading" content that "could lead to real-world harm."

Solomon and Judicial Watch President Tom Fitton challenged Musk about the story's censorship. "Election censorship returns as @Twitter flags ballot harvesting report," Fitton tweeted. "@ElonMusk should immediately examine how the company is now interfering in the election on behalf of the Left."

"I will look into this," Musk replied Sunday morning. "Twitter should be even-handed, favoring neither side."

As of Monday morning, the warning had been removed.

Musk seems intent on unraveling the anti-free-speech bias initiated by Twitter's former leadership.
A warning label is not "censorship," of course, but calling it that is designed to advance the MRC victimhood narrative. Iselin offered no evidence to dispute the label's claim that the story was "misleading."
Johnson served up another Musk PR piece the same day uncritically repeating unproven claims from Musk that "Twitter's board 'deliberately' hid evidence from the court in its lawsuit against him." Johnson didn't mention that Musk's complaint, even if true, is irrelevant because he waived due diligence in agreeing to purchase Twitter. ConWebWatch has already noted now the MRC gave a pass to Musk for using his Twitter account to spread a sick right-wing conspiracy theory about the vicious hammer attack on Paul Pelosi.
The MRC also made sure to continue to mock liberal criticism of Musk's actions:
Tim Graham even devoted part of his Oct. 31 podcast to the "leftist Twitter meltdown."
A Nov. 4 post by Jason Cohen cheered Musk arbitrarily firing half of Twitter's staff:
Cue the Great Twitter Freakout Phase Two.

Geraldo Rivera reported on Twitter that "Elon Musk has declared All-Out war on his former staff. At 9am Pacific time, Massive Layoffs go into affect at Twitter. With no formal notice and gut-wrenching efficiency, Musk and his inner circle have eliminated about half of its pre-Elon workforce. 3,700 Twitter jobs gone."

Liberals think they are so clever in responding that billionaires are supposed to create jobs, not get rid of them. A top tweet by GQPHypocricy is "I was told Billionaires need our Tax Money because they're job creators."

So ignorant. The left thinks CEOs should not lay off employees even if they are inefficient or otherwise unqualified.
Cohen offered no proof that any of the fired employees were "inefficient or otherwise unqualified" or why anyone should trust Musk's assessments of employees he supervised for less than two weeks. Indeed, he mocked a fired employee as "unstable," followed by more sycophantic hero worship of Musk:
Well, if this employee exemplifies Twitter's culture to any extent then these layoffs are extremely essential. Unstable, overly emotional people should not have control over such a high proportion of speech in our country.

And the left needs to understand that billionaires like Musk do not become so successful for no reason. There is a method to his madness, and it likely makes sense to lay off all these employees. Only time will tell.
In reality, Musk's mass firings were so botched that the company asked some employees to return because they did work essential to keep the platform running.
Rich Noyes grumbled in a Nov. 5 post:
If you listen to liberal journalists who think Americans need experts like them to sort out the facts, Twitter is going to be a desolate wasteland of misinformation on Election Night because Elon Musk downsized his staff on Friday.

"Hundreds of people are now without a job, including some that work on U.S. elections to help police misinformation and malicious content on Twitter," ABC's Reena Roy warned on Saturday's Good Morning America.

"Bad actors will now try to take advantage, experts say," NBC's Jacob Ward predicted on Today. His expert, Joan Donovan from Harvard's Shorenstein Center, blamed "right-wing actors" for what's about to go down: "The environment on Twitter is going to degrade and erode, especially as we see a lot of motivated far-right actors jumping in, creating hate, harassment and incitement content because they know that it's not going to be removed."
Note Noyes' misquote of Donovan here -- he clearly says "far-right actors," not "right-wing actors." He also censored the fact that hate, harassment and incitement content did, in fact, increase after Musk's takeover.

Johnson used a Nov. 6 post to play whataboutism when President Biden pointed out the amount of misinformation on Twitter:
At a campaign event Friday, President Joe Biden complained about upcoming changes to Twitter's censorship rules.

It seems the president is not happy that Musk plans to implement the platform's content moderation rules fairly.

Politico reported that Biden said that Twitter is "an outfit that spews lies all across the world."

Last week, NewsBusters reported Musk's declaration that Twitter's new content moderation team would consist of "widely diverse" viewpoints.

"Twitter will be forming a content moderation council with widely diverse viewpoints," Musk tweeted. "No major content decisions or account reinstatements will happen before that council convenes."

Changes to the platform's content moderation rules are long overdue.

During the 2020 presidential election, the rules overwhelmingly benefited Biden and other Democrats who ran for election.

In April, MRC Free Speech America published its report of 646 cases in its CensorTrack database of pro-Biden censorship between March 10, 2020, and March 10, 2022.
That "report" didn't fact-check the claims that were supposedly "censored," and it also falsely portrayed filters placed over misleading content as "censorship." Johnson also didn't explain why right-wingers should be allowed to spread misinformation about Biden (or anyone) without facing any consequences whatsoever for doing so.
Johnson returned to PR mode in another post the same day gushing over Musk's claim that "Twitter will not censor accurate information about anything." Yet another post that day by Johnson gleefully documented Twitter founder Jack Dorsey's groveling:
Twitter co-founder Jack Dorsey lamented Saturday that he grew the company too fast amid new Twitter head Elon Musk's sweeping changes, some of which include its censorship rules.

Musk purchased the platform for $44 billion last month and immediately made changes, including layoffs that heavily impacted the content moderation team at Twitter.

Dorsey apologized for growing the company "too quickly" and also encouraged the "resilient" former employees.

[...]

Dorsey previously endorsed Musk's plan for Twitter to become a pro-free speech platform.
Johnson didn't note how pathetically sycophantic Dorsey's groveling was.
Well, when the rumored mass firings became imminent, an anonymously written Nov. 6 post was positively orgasmic at the prospect of Musk ruining people's lives:
You're fired! That's not only a famous shout from Donald Trump's TV celebrity days, it's a sentence that woke Twitter employees are hearing in increasing numbers as Elon Musk takes over the platform. And The Washington Post is furious.

In the article "Musk's Trump-style management rattles Twitter workers awaiting layoffs," The Washington Post whined about the scraps of gossip Twitter employees have collected to discover if massive layoffs are indeed imminent.

"Workers follow new boss's tweets and share rumors on anonymous apps amid silence from leadership on firings, staff cuts and product changes," The Post reported. Twitter employees have reportedly started panicking about reductions in force based on the Google Calendar of "one of their new bosses" as well as through Slack chats and anonymous workplace "gossip" site Blind.

Woke pro-censorship Twitter employees were Blind, indeed, when they targeted any alternative voices on the platform.
The anonymous writer didn't explain when being "woke" was just cause for termination (or even what "woke" means) -- and censored the fact that Musk's mass firings were so botched that Twitter had to ask some fired people to return because they did essential work.
A Nov. 8 post by Autumn Johnson sought to blame "left-wing activists" for advertisers pulling their ads from Twitter instead of the more likely cause that Musk has created too much chaos on the platform for advertisers to feel comfortable there:
Several companies have caved to the demands of liberal activists and pulled their ads from Twitter after Elon Musk announced the platform would no longer unfairly censor conservatives.

Last week, the Wall Street Journal reported that Audi, General Motors, General Mills, and Pfizer paused ads on the platform after Musk said significant changes would be made to the company's content moderation standards.

General Motors told CNN that it is "monitoring" Twitter's "new direction" under Musk and will potentially re-evaluate its decision to remove ads from the platform.

"We have paused advertising on Twitter," General Mills spokesperson Kelsey Roemhildt told CNN in a statement. "As always, we will continue to monitor this new direction and evaluate our marketing spend."

Several leftist advocacy groups appear to be leading the ad suspension effort. Among them is one called Accountable Tech.
Johnson censored the fact that Musk threatened to "thermonuclear name and shame" advertisers who paused their Twitter spending -- which doesn't seem like a good way to encourage the advertisers who provide the biggest share of Twitter's revenue to keep doing so.
Johnson penned another press release for Musk in a Nov. 9 post:
Twitter CEO Elon Musk reaffirmed his commitment to free speech in a meeting with advertisers Wednesday.

The Washington Post reported that Musk discussed some of his plans for Twitter in an effort to attract advertisers to the platform. The public broadcast was viewed by over 100,000 people online:

"Musk took questions over the course of roughly an hour from two of his executives and a representative of the advertising industry during a Twitter Spaces meeting, which was broadcast live on the site midday. More than 100,000 people listened live."

Musk suggested that while the platform's content moderation standards have not changed yet, supporting free speech is not the same as amplifying so-called "hate speech."

"We have to be tolerant of views we don't agree with, but those views don't need to be amplified," he said, according to The Post.
Johnson somehow forgot to mention that Musk had spent the previous few days suspending Twitter accounts that made fun of him, strongly suggesting that his purported tolerance for differing views has clear limits. The MRC even spun one of Musk's failures -- selling blue check marks for $8 a month without considering that people would buy them and masquerade as genuinely certified accounts -- because it helped make one of the MRC's enemies look bad. A Nov. 10 post by John Simmons baselessly insisted that Musk had "good intentions" in starting the feature, but it was used for "mischievous purposes," one of which was an account masquerading as NBA star LeBron James demanding to be traded. Simmons declared: "While it is humorous that someone created this headline to cause a stir, it isn't entirely outside the realm of possibility that this could happen."

Jeffrey Clark helped Musk play the victim in a Nov. 10 post:
The pro-China outlet Bloomberg News attempted to defame Twitter CEO Elon Musk by portraying him as a threat to the United States.

"Mister President, do you think Elon Musk is a threat to U.S. national security?" Bloomberg White House reporter Jenny Leonard asked President Joe Biden during a Nov. 9 press conference at the White House.

But she didn't stop there, also pressing Biden on whether the president should use government power to "investigate" Musk's lawful purchase of Twitter. Musk is a self-described "free-speech absolutist" who has taken flack for tweeting in March that "[f]ree speech is essential to a functioning democracy."

But Leonard framed Musk's Twitter deal as a shady partnership with "foreign governments, which include the Saudis."

MRC Free Speech America President Dan Schneider slammed the liberal media for ignoring the obvious question: What about TikTok?
Clark's description of Bloomberg News as "pro-china" is laughable (not to mention unsupported by any actual evidence) because the MRC itself was accusing Musk of being pro-China less than a year ago. Clark was silent about that, of course. And the MRC's TikTok whataboutism lacks credibility because its attacks on the platform are clearly doing the bidding of Facebook, which hired a conservative PR firm to help spread anti-TikTok talking points in right-wing media. Clark went on to grumble:
The liberal media have repeatedly alleged connections between Musk and the Saudis, laying the groundwork for Leonard's pointed question. Axios, Newsweek, CNN Business — and yes — even Bloomberg News all gave sensational coverage to reputed ties between Musk and the Saudi royal family.
Clark didn't even bother to disprove any of that reporting, which tells us he's complaining simply in an effort to distract from it (even though, again, the MRC itself was criticizing Musk's foreign entanglements before he showed interest in buying Twitter).
Tierin-Rose Mandelburg helped Musk slag Twitter employeees in a Nov. 11 post:
Work from home option is ELIMINATED.

ABC News somehow obtained an audio from a Twitter meeting where Elon Musk told his staff that if they don't return to the office full-time, he'll consider their absence their resignation. AKA, COVID-19 is over, get out of your pajamas and off the couch and get your ass to work.

"Let me be crystal clear, if people do not return to the office when they are able to return to the office -- they cannot remain at the company. End of story," Musk told an employee who asked about the company's new expectations.

[...]

Twitter employes are probably like the rest of the world who got used to working from home and are mad that they can no longer half-ass their jobs.
As usual, Mandelburg provided no evidence to prove that was the case. She concluded with the slavishly loyal Musk hero-worship the MRC has become known for:
Why is it "ridiculous" for fully capable employees to — ya know — go to work? Firefighters can't "work from home," surgeons can't operate from their couches, police officers can't catch criminals virtually. They go into work because that's what workers are supposed to do!

Musk realizes this and is not going to take any bs regarding people who simply "want" to work from their homes.
Nobody has ever accused software engineers of being surgeons or firefighters -- which is why most normal companies, especially in the wake of the COVID pandemic, allow at least some workers to work from home. This tells us Mandelburg is much more interested in doing PR for Musk than trying to understand how the working world works outside her right-wing media bubble.
The latest from