The MRC Flips Over Elon Musk, Part 7: Twitter File Fails
The Media Research Center's hyping of Elon Musk's selectively released "Twitter files" (and annoyance that non-right-wing outlets weren't biting) was joined by cheering how he suspended the Twitter accounts of journalists who criticized him.
By Terry Krepel
Posted 2/24/2023
---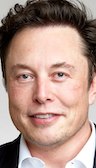 Elon Musk
Given how enthusiastically the Media Research Center promoted the first release of Elon Musk's "Twitter files" selectively released to hand-picked journalists, it was again more than willing to serve as Musk's servile stenographer to promote the second installment. Curtis Houck did the usual MRC thing of complaining that non-right-wing networks wouldn't take the bait while praising Fox News for falling into line:
On Thursday night, journalist Bari Weiss released the second batch of the Twitter Files that showed unequivocally that Twitter has not only blacklisted conservative and opposing views, but lied repeatedly to the world about shadowbanning. Not surprisingly, the major broadcast networks ABC, CBS, and NBC censored this story from their flagship Friday morning shows and continued to purposefully live in denial.

In turn, the tally for network coverage of the Twitter files remained at 26 seconds courtesy of Monday's CBS Mornings regarding first Twitter Files, which were released December 2 by Matt Taibbi.

The Fox News Channel's Fox News @ Night provided an alternative approach by spending eight minutes and 53 seconds on Weiss's reporting. Host Trace Gallagher shared in a tease on how they revealed "not only were conservative accounts blacklisted, but the highest levels of the company were involved in the censorship."
Well, yes, "alternative approach" is one way to describe Fox's parroting right-wing talking points. Speaking of which, Joseph Vazquez served up exactly that:
Twitter owner Elon Musk dropped another batch of files exposing his predecessors for lying about the existence of the platform's elusive shadowbanning operation.

Former New York Times editor Bari Weiss, who first reported on the second batch of Twitter files Dec. 8, noted that they show how Twitter employees "build blacklists, prevent disfavored tweets from trending, and actively limit the visibility of entire accounts or even trending topics—all in secret, without informing users."

"Twitter executives have been lying to Congress and to the American public," MRC Free Speech America Vice President Dan Schneider said. "This is an illegal fraud on all of us. DOJ, SEC, FTC and the FEC should immediately investigate for criminal and other violations of law."
But as others have pointed out, there was nothing secret about any of this -- Twitter's terms of service specifically state that it may "limit the distribution or visibility" of any content on its site. And as others have also noted, this release actually shows how "Twitter spent years finding new and creative ways to keep large conservative and right-wing accounts on the site despite some pretty egregious behavior" -- something Houck and Vazquez will never admit.
Also note how Vazquez cites Weiss' former employment at the Times to boost her credibility. In fact, the MRC has been trying to promote her bid for victimhood after she made a show of quitting the Times because of criticism of her work, suggesting that she is very much a right-wing writer who is politically invested in the biased narrative Musk is pushing.
The MRC kept the PR campaign going while hiding reality:
Vazquez was back in PR mode for the third selective release of documents:
Twitter owner Elon Musk released through journalist Matt Taibbi yet another batch of documents revealing the sordid decision process by former executives to ban former President Donald Trump from the platform.

Taibbi, who reported on the new batch Dec. 9, said the documents reveal an "erosion of standards within the company in months before [the Capitol Hill riot], decisions by high-ranking executives to violate their own policies, and more, against the backdrop of ongoing, documented interaction with federal agencies." The most damning was revealed when Taibbi noted that the "intellectual framework" behind banning and censoring Trump "was laid in the months preceding the Capitol riots."
This was followed, of course, by the requisite whining that non-right-wing outlets weren't getting suckered into Musk's narrative. Alex Christy performed that duty:
The Saturday editions of the network morning shows concealed round three of The Twitter Files, where it was revealed that Twitter's decision to ban former President Trump was the culmination a process that began well before January 6. Other things that ABC's Good Morning America want to conceal include your face as prepare for your upcoming holiday festivities during flu season.
Christy didn't mention that Musk treating this release like a Friday news dump -- the time when bad news typically gets released because most journalists are done for the week and are slow to report on it -- pretty much guaranteed that coverage would be minimal. Yet the PR machine continued:
The MRC was also still complaining that people were pointing out that people really wanted to use the Hunter Biden laptop story as an excuse to post pictures of Hunter Biden's penis. Jorge Bonilla was the designated whiner this time (also in Spanish):
Over two years have passed since Twitter censored the New York Post's story on Hunter Biden's "Laptop From Hell". We continue to learn about the internal processes behind the censorship, but CNN En Español insists on trying to avoid any substantive coverage of the story while gaslighting the public it claims to serve.

Whereas Univision and Telemundo simply avoided mention of the laptop and made their Twitter Files reporting all about Donald Trump, CNN En Español attempted to redirect the story by suggesting that the story was primarily about the sexually suggestive photos found in the laptop, as opposed to details about the peddling of influence while Joe Biden was Vice President of the United States.

[...]

[CNN En Español anchor Juan Carlos] Lopez' redirection is something to behold. Not only does he claim that there was nothing new in the first installment of the Twitter Files, but that the New York Post wasn't really censored, and that the decision to censor was about Hunter's skin pics.
Bonilla refused to acknowledge that people like right-wing actor James Woods were very much trying to post pictures of Hunter's schlong on Twitter, which does in fact violate policies against posting nude photos without the subject's consent.
The the stenography, as well as the usual whining that non-right-wing media outlets weren't parroting Musk's narrative, continued:
This happened as even Fox News host Trey Gowdy downplayed the importance of the selectively released files, which the MRC never mentioned.
In between, however, P.J. Gladnick served up a little hero worship in a Dec.12 post:
At just two minutes before 6 AM Eastern Time on Sunday morning, Elon Musk drove the left and their media allies nuts with a short tweet: "My pronouns are Prosecute/Fauci."

This quickly resulted in a wall of fury to the extent that even media outlets that have been engaged in Censorship Denialism such as CBS News were forced into mentioning the Twitter Files.
Gladnick concluded by gushing over the prospect of Twitter releasing "COVID files": "The reaction to the Twitter Covid Files could be so extreme as to smoke out ABC and NBC News into joining CBS News by forcing them to also break out of their Censorship Denialism and mention the previously taboo topic of the Twitter Files."
Catherine Salgado cheered another Musk move in a Dec. 13 post:
New Twitter CEO Elon Musk has reportedly dissolved Twitter's Trust and Safety Council, as the Twitter Files uncover details of Twitter's previous biased censorship.

Forbes reported that the 100 "activists, academics and civic leaders" of the Trust and Safety Council were informed by email Monday of the council's dissolution, hours before being set to meet with Twitter executives about supposed "recent issues" on the platform. The "About" link for the council on Twitter's website now brings up the short message, "Nothing to see here."

Reportedly, former Head of Trust and Safety Yoel Roth, who recently left Twitter, and former Twitter General Counsel Vijaya Gadde deliberately orchestrated the ban of then-President Donald Trump from Twitter in 2021, even though Trump broke no rules.

While the Trust and Safety Council was meant to advise Twitter about safety, Twitter's censorship of conservatives while ignoring actual violent incitement indicates the council's definition of safety might have been politically biased.
Of course, nobody imagined that the president of the United States would help to incite a violent insurrection, which is why there may not have been a prohibition against it. She also failed to mention that Musk disbanded the council about an hour before it was scheduled to meet with Musk and other Twitter officials, suggesting a bit of cowardice on his part.
Brian Bradley, meanwhile, complained that the crappy working conditions Musk is making Twitter employees work under was being exposed:
Instead of reporting honestly on the newsworthy revelations of the Twitter Files, The Washington Post continues to take personal shots at the platform's new CEO Elon Musk.

On Dec. 9, Washington Post columnist Michelle Singletary released a "perspective" piece that hit Musk for such absurdities as requiring high work ethic from his employees and laying off workers to cut costs.

"Looking back at 2022 ... Elon Musk emerged as the grand marshal of maniacal management," Singletary wrote in a piece titled, "Here's why Elon Musk is the worst kind of boss."

Singletary continued: "Those who remained were told to commit, in writing, to a 'hardcore' workplace or quit. 'This will mean working long hours at high intensity,' Musk said in an email to employees. Hundreds chose unemployment, refusing to sign a pledge to perform at levels best reserved for robots."

[...]

It appears that Singletary left a key part out of her commentary: There is a value in hard work, and bosses value it.
Bradley then whined about how the Post pointed out the right-wing leanings of the reporters Musk hand-picked for his "Twitter files" release:
Meanwhile, when The Post did write something of substance covering the Twitter Files, it attempted to smear the reporters breaking the story. The publication stealth-deleted a description of journalists Matt Taibbi and Bari Weiss – who have reported on the Twitter Files – as "conservative," Fox News reported. Taibbi and Weiss have not identified themselves as conservative, and it appears that The Post had only included the reference initially to discredit the release of the damning Twitter Files.
Bradley offered no evidence to prove that Taibbi and Weiss are not conservative -- their denials mean nothing -- and the fat that he cited the decidedly right-wing Fox News to complain about this adds another level of irony.
Bill D'Agostino served up a time-count piece:
NewsBusters has found liberal cable news networks CNN and MSNBC have almost completely ignored the first five installments of the Twitter Files, which revealed Twitter employees engaged in rampant censorship of conservatives. Since the first set of documents were published on the evening of December 2, less half of one percent of the coverage on either network has even bothered to mention the story.

MRC analysts examined all regular programming on both CNN and MSNBC between 7:00 p.m. Eastern on December 2 and 7:00 pm ET on December 13. Not including commercials, MSNBC aired approximately 133 hours of news during that period, of which only 0.26 percent (1,253 seconds) included any mention of the Twitter Files. Of the approximate 130 hours of non-commercial time on CNN during the same span, just 0.34 percent (1,574 seconds) dealt with this topic.
D'Agostino was silent on how much time Fox News spent on the story.
Alex Christy devoted a Dec. 15 post to lashing out at CNN for not adhering to the right-wing narrative on the files:
Thursday's CNN This Morning had a peculiar take on the Twitter Files and revelations into what went into the decision to block the New York Post story on Hunter Biden's laptop. Not only was it alleged that the Twitter Files actually made Twitter look good, but it was also claimed that it was Elon Musk that was violating the spirit of free speech.

Against a chyron headline that read, "Culture War Theater," co-host Poppy Harlow began by asking senior media reporter Oliver Darcy, "the Hunter Biden laptop and the New York Post story that squashed weeks ahead of the election. What has come out of the Twitter Files on that?"

Darcy began by reporting, "that Jack Dorsey admitted that suppressing the New York Post story was a mistake, so that he did, I think, last year."

Beyond that, he also added that these things happen because of the nature of the business, "So, the Twitter Files, though, they really showed the-- I think the messy content moderation that was happening behind the scenes and I think we're seeing and it's probably no surprise but we're seeing that not everyone agrees, is on the same page when they're making these complex decisions."

That conveniently ignores the mental gymnastics Twitter had to perform to justify the ban, but Darcy nevertheless continued, "I will say on this specific Twitter Files drop, I thought what was really noteworthy was Elon Musk's handpicked reporter, Matt Tiabbi [sic], said that there was no evidence of government involvement in trying to suppress this story and that was a big claim that Elon Musk had made earlier when he was hyping these Twitter Files. I think that's very important to point out here."
Christy further complained that CNN pointed out that Taibbi was Musk's "handpicked" journalist chosen to put out Musk's preferred narrative, huffing in response, "Even if Musk had given the materials to Darcy for a traditional news story, he would still be a 'handpicked' journalist, just one that CNN approves of."
Cheering censoring of journalists
For an organization that purportedly hates censorship, the MRC sure loves it when journalists who don't share its right-wing ideology get censored -- and even more when it's Elon Musk doing the censoring. Kevin Tober justified the censorship in a Dec. 16 post:
Late Thursday night, Elon Musk banned the Twitter accounts of a group of leftist reporters from various left-wing outlets like CNN, The Washington Post, and The New York Times for violating the site's terms of service agreement against doxxing. They weren't just doxxing anyone, they were dumb enough to reveal the location of Musk's private jet which puts his personal safety in jeopardy. Needless to say, the lefty meltdowns both on Twitter and cable news were explosive and fun to watch.

The leftist media tears were especially delicious on MSNBC & CNN where the respective networks gathered their panelists to wail about the attack on freedom of the press. On MSNBC's The 11th Hour, host Stephanie Ruhle was apparently terrified about Musk banning leftist reporters. "This seems really scary. Okay?" Ruhle cried.

"These are reporters who covered Elon Musk, who have covered the changes on Twitter since he took over. Now he's claiming these suspensions are taking place because these reporters put him at risk," Ruhle added. She then attempted to deny that the reporters have put Musk's safety at risk: "there's not even evidence any of them did that."

Ruhle's guest Alex Stamos from the Krebs Stamos Group claimed Musk was just trying to intimidate reporters from reporting critically on him:
Tober offered no evidence that the suspended reporters were "leftist," nor did he offer the evidence Ruhle said was lacking to justify the suspensions. He also failed to mention that the Twitter account that tracked Musk's jet -- which the journalists got suspended for linking to -- used publicly available data, or that Musk himself had previously said he would not ban the tracking account because of his claimed support for free speech.
Alex Christy demanded "nuance" on this discussion, something the MRC is not known for:
Friday's CNN This Morning reacted to Thursday night's suspensions with none of the nuance that a discussion about doxing and flight tracking information should have. Instead, it was claimed that non-democratic governments around the world will use the incident to clamp down on free speech in their own countries.

While some of the panel was hesitant to give Elon Musk more attention, senior media reporter Oliver Darcy claimed, "You don't want to give someone attention if they're looking for attention. But I think it's important to talk about what's happening on this platform because it is such a crucial information platform. This is how a lot of the world communicates. I mean, world leaders are on this platform."
Christy didn't mention Musk's previous vow not to suspend the tracker program; instead, took offense when the CNN discussion turned to the idea of foreign dictators taking cues from Musk's banning of journalists:
Not only did CNN not have this story under the old Twitter leadership when they were banning New York Post links, but the idea that dictators needed Thursday night to clamp down on free speech and press freedom is so obviously wrong, CNN should be embarrassed. Many of these countries had already banned Twitter.
The fact that dictators had already banned Twitter strongly suggests that pre-Musk Twitter wasn't as censorious as right-wing narratives depicted it, but Christy didn't comment on that. Christy then tried to argue the tracker account was illicit because it "evaded the FAA's privacy program," linking to a tweet claiming the account's owner made a workaround to get information on Musk's plane.
Curtis Houck served up more glee at the suspensions:
On Friday, ABC's Good Morning America and NBC's Today were in a state of anger, shock and sadness over a number of their fellow leftists propagandists being suspended from Twitter late Thursday over what new boss Elon Musk insisted was a violation of the company's doxxing policies and sharing information about his movements.

Agree or disagree with the decision, but one has to acknowledge the irony of ABC and NBC setting aside time to lament the plight of their comrades in keyboarding whereas conservatives faced years of censorship, election interference, and anti-American browbeating from Big Tech and their media allies.
Houck agrees, obviously -- while failing to prove that any of the suspended journalists were "leftists" -- adding: "The suspensions came after Musk said a stalker had tracked down his son Tuesday and attacked the car he was traveling in by even jumping on the hood." But that story turned out not to be true: There was no link between the tracking account and the alleged incident, which happened at a gas station and not an airport, and the stalker was actually more interested in Musk's ex-girlfriend and baby mama, the singer Grimes, than in Musk himself.

The MRC then dragged Rich Noyes out of retirement to complain about the coverage the suspensions were getting:
CNN and MSNBC are pouncing on Twitter's suspension of several liberal journalists, but those same cable news giants had about 15 times less interest in evidence of the same platform's suspensions, blacklists and shadow banning aimed at conservatives when the so-called Twitter Files were released two weeks ago.

Last night, CNN's Anderson Cooper 360 was first to report the suspension of the reporters, breaking the news at around 8:54pm ET. "Musk seems to be just stamping out accounts that he doesn't like," CNN reporter Donie O'Sullivan, one of those whose account was affected, told Cooper.

Between then and noon on Friday, CNN pumped out 38 minutes, 25 seconds of coverage to the suspension of these journalists. MSNBC didn't pick up the story until shortly before 10pm on Thursday, but they have also been busily griping at the move, churning out 31 minutes, 51 seconds of coverage.
The whining continued from Christy in a Dec. 17 post:
CNN's Donie O'Sullivan was one of the journalists suspended by Twitter on Thursday for spreading information that Twitter considers to be reach the threshold of doxing. On Friday, he traveled over to Amanpour and Company which airs domestically on PBS and internationally on CNN International to warn of the "chilling effect" this may have on other journalists who cover Elon Musk.

With no sense of irony, guest host Paula Newton wondered if Musk is so sensitive, would he ban President Biden or French President Emmanuel Macron next, "Yeah. I mean, the point is -- Donie, it's you today. Is it the president tomorrow? Is Biden going to say something? Is Macron going to say something to criticize him? I mean, there is a lot at stake here."
Christy didn't mention his own lack of irony in cheering these suspensions as his employer raged about "censorship."
Musk PR agent Autumn Johnson ranted:
Leftist MSNBC host Chris Hayes had an absolute conniption over Twitter owner Elon Musk not tolerating journalists sharing his real-time flight location on the platform.

Hayes went on a rant against Musk's changes to Twitter on the December 16 edition of All in with Chris Hayes. He spewed that Musk was a "power mad billionaire attempt[ing] to coerce and capture the American discourse." He argued that Musk's suspension of journalists that shared information "doxxing" him and his children was somehow authoritarian.

"You cannot trust anyone with absolute power, in any domain," Hayes flailed. "No matter if it is the U.S. presidency, a social media enterprise, a cable news show, a condo board association, even a pillow company. Left unchecked, they will drive it into the ground."

It's worth asking what Hayes thinks about censorship-obsessed CEOs like leftist Facebook CEO Mark Zuckerberg, TikTok CEO Shou Zi Chew and Google CEO Sundar Pichai. Perhaps Hayes doesn't have as much of a problem with them since all three have the correct left-wing politics.
Johnson censored the fact that Musk reneged on his earlier promise not to suspend the tracker account. There was also no mention that the jet doesn't even belong to Musk -- it's owned by one of the companies Musk leads, SpaceX, which means that, since it's a corporate jet and not a personal one, there's no guarantee Musk would even be on the tracked plane.
Christy continued to whine:
CNN Newsroom host Jim Acosta returned to his old form on Saturday of hyperbolically warning about threats to press freedom as he compared the Twitter suspension of several journalists to the Trump White House revoking his press credentials. He also managed to compare tracking Elon Musk's jet to reporting when senators arrive on the Senate floor or athletes who arrive at a stadium.

Acosta was not pleased with Musk's trolling of hypocritical journalists, "Mike, Elon Musk initially mocked his critics over this ban, tweeting 'so inspiring to see this newfound love of freedom of speech by the press.'"
Christy further whined that a CNN guest "accused Musk of making up the policy as he goes along and that he appears to be driven by emotion," which Christy didn't dispute.
Jeffrey Lord served up his own brand of whining in his Dec. 17 column:
Back in the early days of 2021, former First Lady Michelle Obama led the charge that Twitter and other social-media giants needed to permanently ban then-President Donald Trump. Twitter's leftists scrambled to do as she asked.

Not to mention that one conservative after another was either suspended, banned or shadow-banned over the years. All of this has come tumbling out into very public view in recent days thanks to Twitter's new owner, the redoubtable Elon Musk.

And there was not a peep of outrage from this interesting collection of left-wing journalists who suddenly are outspokenly outraged that - gasp! - they themselves have suffered a version of the fate Mrs. Obama was recommending for then-President Trump in 2021 and that had been regularly dished to a collection of conservatives.
Lord somehow forgot to mention that Trump was suspended for inciting an insurrection -- an arguably more serious offense than following the location of Musk's plane.
Tober ran to Musk's defense again in a Dec. 18 post:
During Sunday's edition of ABC's This Week, there was a lot of crying over Elon Musk suspending the Twitter accounts of lefty journalists who purposefully broke Twitter's rules against doxxing other people on the platform. New York Times national political reporter Astead Herndon either couldn't understand this concept or didn't care, and instead proceeded to ironically accuse Musk of violating the tenants of free speech and being a hypocrite.

In reality, Musk isn't being hypocritical since he bought Twitter to restore free speech to Twitter users who were suspended or shadow banned for saying objectively true things like "trans women" are men or tweeting out the New York Post's story about the massive scandal surrounding Hunter Biden's laptop.

Conservatives have been consistent that free speech doesn't protect you from threatening people by posting their real time locations, which is what the slew of leftist journalists did to get banned on Twitter.
Clay Waters mocked the New York Times' concern about the journalists being suspended and cheered the revenge aspect: "Yes, after years of bans on conservative accounts and deletion of conservative content by social media behemoths Facebook, YouTube, and Twitter, suddenly it's a 'free speech and online censorship' problem when it happens to left-wing journalists." Waters offered no evidence the suspended reporters were "left-wing."
The latest from