The MRC Flips Over Elon Musk, Part 10: The Hearings
The Media Research Center touted hearings spearheaded by House Republicans based on the "Twitter files" Elon Musk released -- but largely ignored inconvenient facts that showed how the hearings didn't go well for right-wing narratives.
By Terry Krepel
Posted 6/5/2023
---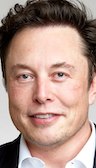 Elon Musk
House Republicans gave the Musk-fluffers at the Media Research Center the hearing they wanted to attack the pre-Musk management of Twitter over purported censorship. It didn't quite go the way they planned -- but you wouldn't know that from the MRC's coverage of it. Renata Kiss started off the biased coverage by cherry-picking a statement by Republican Rep. to declared that he "own[ed] a former Twitter official:
Congressman Jim Jordan (R-OH) said the quiet part out loud at Wednesday's House Oversight Committee hearing on The Twitter Files.

The House Committee on Oversight and Accountability held its first Twitter Files hearing Wednesday morning. The hearing featured testimony from former Twitter Head of Legal, Policy, and Trust Vijaya Gadde, former Twitter special counsel and ex-FBI agent James Baker and former Twitter Trust and Safety chief Yoel Roth. Each apparently worked with the FBI to censor the Twitter Files.

"I think you guys got played," Jordan said after Roth claimed it wasn't his personal decision to take down the story. Jordan called him out on the alleged narrative and explained that it appears the FBI played Twitter and the company willingly fell in line. "I think you guys wanted it to be taken down. I think you guys got played by the FBI, and that's the scary part."

Jordan added that the "real takeaway" is that five days after Twitter took down the Hunter Biden story, "51 former intelligence officials send a letter and say the Hunter Biden story has all the classic earmarks of a Russian information operation."

He further emphasized that the FBI apparently deceived Twitter. "The information operation was run on you guys and then by extension run on the American people. And that's the concern," Jordan said.
Kiss censored the fact that Roth told Jordan that it was others in the tech industry -- not law enforcement -- who raised warnings about possible misinformation about Hunter Biden, which corroborates an FBI agent who said the same thing.
When CNN pointed out that the FBI no actual role, Alex Christy lashed out in a Feb. 8 post:
House Republicans held their first hearings into Twitter's handling of the New York Post's 2020 story on Hunter Biden's laptop on Wednesday and CNN's Inside Politics didn't see what the big deal was. Host John King sarcastically commented that it "sounds quite ominous, right?" while correspondent Donie O'Sullivan claimed "we haven't seen the smoking gun of alleged collusion between the FBI and Big Tech."

After introducing the hearing, King played a clip of Oversight Committee Chairman James Comer at the hearing declaring, "Immediately following the story's publication, America witnessed a coordinated campaign by social media companies, mainstream news, and the intelligence communities to suppress and delegitimize the existence of Hunter Biden's laptop and its contents. That morning, Twitter and other social media companies took extraordinary steps to suppress that story."
Christy went into spin mode, insisting that "While the FBI's fingerprints may not be directly on this story, this is real life and smoking guns are not always readily available" and hyped how "over 50 'experts' claimed the Hunter laptop story was disinformation." in fact, as Kiss' earlier article more accurately stated, they said it had "all the classic earmarks of a Russian information operation" -- a significant difference, and not an unreasonable conclusion especially given that the story was being pushed by pro-Trump outlets like the New York Post.
Gabriela Pariseau cherry-picked another Republican's questioning: "No one expected former Twitter special counsel and ex-FBI agent Jim baker to have all the answers, but when Rep. Byron Donalds (R-FL) questioned him on Twitter and "in-kind contributions," it appeared Baker had none of the answers" -- while in reality, Donalds was asking irrelevant questions about whether Twitter was going to "quantify the amount of in-kind contributions associated with taking down the New York Post story." Pariseau also rehashed the MRC's pet conspiracy theory: "A 2020 MRC poll found that 45 percent of President Joe Biden's voters weren't fully aware of the New York Post story precisely because the media and Big Tech whitewashed it. Had Americans been fully aware of the scandal, 9.4 percent of Biden voters would have abandoned him, flipping all six of the swing states he won to former President Donald Trump, giving Trump a victorious 311 electoral votes." As ConWebWatch has documented, that poll was conducted by The Polling Company, founded by Trump adviser Kellyanne Conway, which raises questions about its accuracy and bias.
Kevin Tober served up the usual complaint that non-right-wing outlets weren't advancing right-wing narratives -- and the usual touting that Fox News was -- in his own Feb. 8 post:
On Wednesday, the House Oversight Committee grilled former Twitter executives over their censorship and suppression of the Hunter Biden laptop story, with two of the executives even admitting it was a mistake to have suppressed the story and suspended the New York Post for publishing and posting it on their platform. Predictably the three broadcast networks ignored the story.

Instead of reporting on it, the three broadcast networks spent time covering local weather reports (ABC), and a school bus crashing into a daycare center in Canada (CBS) & (NBC).

Meanwhile, Fox News Channel's Special Report had the story and led with it at the top of the broadcast.
Tober went on to huff, "This is an important story with national political implications." But neither Fox News (at least in the report excerpt provided) nor the MRC reported on the biggest news to come out of the hearing: As president, Donald Trump pressured Twitter to delete a tweet by model Chrissy Teigen that called him a "pussy ass bitch."
As more people mocked the hearing for the partisan showboating that it was, the MRC got more incensed. Mark Finkelstein whined in a Feb. 9 post:
This was gaslighting at its liberal-media worst. Trashing the Twitter hearing held yesterday by the GOP-led House Oversight committee, Morning Joe would have you believe that far from seeking to suppress Republicans and help Democrats, Twitter— 98.47% of whose donations went to Democrats in 2020 — actually bent over backward to help Donald Trump!

The most egregious example of Twitter's pro-Dem bias was its suppression, in the days leading up to the 2020 election, of the New York Post's reporting on Hunter Biden's laptop. But the panel literally laughed that off.
When Scarborough pointed out that Twitter never stopped Trump from spreading the lie that he murdered an intern when he served as a congressman, Finkelstein huffed that Section 230, which the MRC is trying to get rid of, "prevents him from suing Twitter for having published Trump's accusatory tweets. It doesn't stop Scarborough from suing Trump."
Alex Christy served up his own whine about people noting inconvenient Twitter-related facts:
Podcaster and NYU marketing Professor Scott Galloway joined Thursday's CNN This Morning where he launched into a wild denunciation of the GOP-led hearing on Twitter, the FBI, and the Hunter Biden laptop story. Galloway labeled Republicans as "a conspiracy of dunces" and "idiots" while laughably claiming the fact that Twitter's previous leadership was full of progressives is evidence they were biased in favor of Republicans.

[...]

Galloway then claimed that the First Amendment doesn't apply to Twitter and "the only real targeted assertion that they really need to defend was that they coordinated with the FBI. They did not coordinate with the FBI."

Even if that is true, it ignores the indirect pressure they put on Twitter prior to the New York Post's Hunter Biden laptop story and other installments of the Twitter Files were the FBI did directly pressure Twitter to remove tweets.

Not quite done distributing hot takes, Galloway next claimed Twitter's was actually biased in favor of conservatives:


If there's any censoring going on, if there's any bias, it's towards letting the president organize an insurrection on their platform and that they weren't being as diligent as they should have been around censoring certain content. There is a certain both side-ism. I do believe the Twitter executives probably lean progressive and as a result they engage in both side-ism and let content and people on the right get away with things they wouldn't let people on the left, but it's a private company. They get to decide this.

Really? Twitters suspended The Babylon Bee for a joke about Rachel Levine and if Twitter was biased in favor of conservatives, then why did Galloway ask if Elon Musk's commitment to free speech was because he wanted to "kill a puppy."
Christy seemed oblivious to the fact that just a half-hour earlier, his colleague Finkelstein was defending Trump spreading lies that Scarborough committed murder as free speech.
Curtis Houck served up a non-coverage update, noting that while ABC and NBC morning shows ignored the story, "CBS Mornings gave viewers two minutes and 35 seconds on the hearing that, while it barely scratched the surface, raised the bar" but also complained that it excerpted far-right Rep. Lauren Boebert's wacky rant: "A sitting president was banned. Who the hell do you think that you are?"
The MRC finally referenced the hearing's discussion of Trump's attempt at censorship in a Feb. 10 post by Christy, when Seth Meyers brought it up (along with other inconvenient facts):
NBC Late Night was not happy with Republicans on Thursday for holding hearings into Twitter's suppression of the Hunter Biden laptop story, claiming "no one actually gives a [bleep]" and trying to pretend that Republicans are greatly upset Twitter took down tweets containing nude photographs of Hunter Biden.

After playing a clip of Rep. Byron Reynolds asking why certain tweets were removed and former head of Trust and Safety Yoel Roth replying that they were non-consensual nudes, Meyers sarcastically claimed, Excuse me, Mr. Roth, but the American people are demanding to see Hunter Biden's nudes."
Christy didn't mention that the key reason Twitter posts about Hunter Biden were initially censored was because people like right-wing actor James Woods were posting nude pictures of him; nonconsensual nudes are prohibited on Twitter then and now. Christy finally (and grudgingly) served up the big Trump reveal (and more whining about the nude photos):
In an attempt to prove his point, Meyers declared, "Twitter did field requests from the Trump Administration, the actual government at the time, to remove content that Trump didn't like. In fact, it was reported yesterday by Rolling Stone that Twitter kept an entire database of Republican requests to censor posts and in the hearing, a Democratic member of the committee, Maxwell Frost, brought up one of those examples, which led to some explicit language being read into the Congressional record."

After playing a clip of Frost speaking about a request from the Trump White House to remove a Chrissy Teigen tweet calling Trump a "pussy ass bitch," Meyers joked about C-SPAN's lack of a bleep button before declaring, "Once again, Joe Biden could not have asked for a more flattering contrast. Republicans are using their time in the House to throw tantrums about their Twitter accounts getting suspended and Hunter Biden's nudes."

It is easy for Meyers to pick at the low-hanging fruit when he jokes about Reynolds's inquiries into tweets containing nude photos, but Twitter really did suppress the New York Post story, something they never did for a Rolling Stone article about Trump or one of his children and conservative accounts were suspended for "hate speech," or, more accurately, running afoul of new left-wing rules about gender.
The example of "hate speech" he linked to was about a Babylon Bee post sneering about an imaginary "Man of the Year" award for transgender Biden official Rachel Levine. Referring to Levine as she presents herself is hardly a "new left-wing rule about gender" -- it's just common courtesy and not being a jerk. And Christy said nothing about the chilling effect Trump's demand on Twitter has on free speech.
Paetin Iselin rehashed all of these talking points, as well as the MRC's election conspiracy theory, in a Feb. 10 podcast, insisting that the story is still relevant. She didn't see any relevance in Trump demanding that Twitter censor Teigen, since she didn't mention that at all.
Tim Graham's Feb. 10 column on the hearing began with a bit of whataboutism:
In the Trump years, CNN oppressively promoted the conspiracy theory of Donald Trump's "collusion" with the Russian government to get elected in 2016. So they were heartbroken when Robert Mueller's investigation ended with a negative verdict: "The investigation did not establish that members of the Trump Campaign conspired or coordinated with the Russian government in its election interference activities."
The Mueller investigation's conclusion does not negate that there was plenty of evidence to warrant an investigation in the first place, and maybe Graham should be welcoming the investigation instead of using it to help Trump play victim. Graham then launched into his main grievance:
CNN media reporter Oliver Darcy climbed to the mountaintop of shamelessness in his so-called "Reliable Sources" newsletter on February 8 under the heading "The Collusion Delusion." Who's delusional now? House Republicans investigating the role of the Biden campaign and the "intelligence community" in Twitter's suspension of the New York Post over a Hunter Biden story.

This is not a "news" letter.

Republicans are living in a reality distortion field," Darcy began. He blustered there was "no real evidence" to support the claim that Twitter bowed to government bureaucrats when they suppressed the Hunter-laptop story and branded it as toxic misinformation. Just forget all the reporting that Twitter executives had weekly meetings with the FBI (which had the laptop in its possession) and engaged in a "tabletop exercise" about "hack-and-leak" operations with the Department of Homeland Security. That's some thick smoke, if not fire.

Darcy continued: "Republicans were unrelenting in peddling it to the American public. At Wednesday's hearing they showed no regard for misinforming those who turn to them for accurate information, or the fact that they were smearing a private business and its former executives in the process."

It's not "smearing" to make the former Twitter chieftains testify. Liberals just don't like other liberals being on the wrong end of the hardball questions.
As ConWebWatch has pointed out, if the New York Post -- a biased pro-Trump publication -- didn't want its laptop questioned (a story pitched to it by pro-Trump partisans like Rudy Giuliani), it should have immediately provided independent verification of the story that have overcome questions about partisan motivation.
Graham got really angry, though, when Darcy challenged the right-wing "censorship" victimization narrative:
But probably the most hypocritical passage in this purple prose was about election denial: with this hearing, "Republicans are not so subtly feeding their election-denying base reason to believe that the 2020 election was effectively rigged against Donald Trump."

Earth to Darcy: what did your network obsess about in the Trump years? We could easily counter with "CNN was not so subtly feeding its election-denying base reason to believe that the 2016 election was effectively rigged against Hillary Clinton."

Darcy, who believes that Fox News should be de-platformed, then ranted that Fox News recounted "the nonsense coming out of the hearing as if it were a serious affair uncovering considerable wrongdoing. The facts — reality — simply do not matter."

But it's Darcy who is pushing the transparently counter-factual narrative that there is no such thing as Big Tech "intentionally and unjustly censoring conservative views," when the evidence is ubiquitous. MRC Free Speech America's CensorTrack.org database has reached the milestone of 5,000 verified incidents of conservatives being censored, suspended, and cancelled.
Of course, CensorTrack is not legitimate "media research" -- it's a partisan tool designed to advance a narrative, which means it's not really evidence of anything other than that the MRC can manufacture numbers in service of a narrative. Graham also seems to have forgotten that his employer devised its own conspiracy theory about how the 2020 election was "rigged" against Trump, or that Fox News promoted a false story in 2016 about how Hillary's indictment was imminent (which the MRC also breathlessly hyped without ever telling its readers the truth that the story was false). Like the rest of the MRC, Graham is too invested in the narratives and conspiracy theories to ever admit there's actually nothing to them.
Similarly, a Feb. 12 post by Clay Waters complained that a different outlet, this time the New York Times, complained that the right-wing narrative was ignored and the one actual example of censorship that didn't fit the narrative was pointed out:
The New York Times is doing its best to minimize the controversy over Twitter's squelching of conservative opinion during the Trump-COVID era, as shown by its weird coverage of a House Committee hearing on the social media platform's biased behavior and pressure from government agencies to push the company to censor conservative speech.

In Thursday's paper, Luke Broadwater and Kate Conger found "Five Takeaways From the House G.O.P. Hearing With Former Twitter Executives." But they conveniently skipped over the juicy scene of Republican Rep. Nancy Mace questioning the medical expertise of Twitter executives for limiting the influence of Stanford medical professor Jay Bhattacharya for the sin of questioning COVID lockdowns, instead shaping an anecdote to portray Rep. Alexandra Ocasio-Cortez as a heroine.

From the start, it was clear the reporters were only going to talk about the bits that would interest their liberal audience: Less FBI interference, more Chrissy Teigen.

[...]

Their first "takeaway" from the hearing was a silly Twitter spat between President Trump and model Chrissy Teigen, headlined: "Mr. Trump tried to get the model Chrissy Teigen censored for insulting him." Yet Twitter didn't delete Teigen's vulgar tweet, which makes the whole anecdote a bit pointless.
Waters wouldn't have called it "pointless" if a Democratic president tried to do the same thing. Instead, he grumbled that "The piece ended with sympathy for former Twitter executive Yoel Roth, who said he had to sell his home while suffering online threats" without mentioning the fact that Elon Musk maliciously incited those threats.
Another hearing
In March, there was another Republican-led House hearing inspired by the "Twitter files," in which the most interesting revelations included Matt Taibbi laughably pretending that Musk wasn't his source for his "Twitter files" reporting (even though he was using selected internal Twitter files Musk allowed him to peruse), a Democratic congresswoman pointing out Taibbi's self-interest in serving as Musk's stenographer, Taibbi being unsure whether Kayne West's anti-Semitic tweets should have been deleted, and the failure of Taibbi and fellow Musk stenographer Michael Shellenberger to report on Donald Trump pressuring Twitter to censor Chrissy Teigen over that glorious "pussy ass bitch" tweet. But as with the hearing the previous month, the MRC didn't want its readers to know about anything that didn't conform to the predetermined right-wing narratives. Curtis Houck huffed in a March 10 post:
On Thursday, the House Subcommittee on the Weaponization of the Federal Government held a hearing on the bombshell Twitter Files and the implication of the government colluding with Big Tech to censor free speech. The lively hearing featured two of the Twitter Files authors, Michael Shellenberger and Matt Taibbi. And throughout, Democrats tried to demean their work and lambaste the free press as their reporting has reflected poorly on their friends in the federal bureaucracy.

Of course, the major broadcast networks of ABC, CBS, and NBC were not interested and ignored the story on their flagship Thursday evening and Friday morning newscasts. Instead, they spend 44 minutes and seven seconds previewing Sunday's Oscars, otherwise known as Hollywood's biggest night of self-gratification.
Houck went on to lavishly praise Fox News for adhering to the conservatively correct narrative:
The Fox News Channel's flagship evening newscast, however, took a different tract as Special Report opened with a three-minute-and-two-second report.

[...]

FNC's Jesse Watters PrimeTime followed Baier and opened with a brutal, 10-minute-plus breakdown. Watters said the work of the Twitter Files team was "exactly the type of corruption journalists are supposed to air out" and "should be celebrated," but aren't since "Democrats aren't happy" since they "only like a free press if the press works for them."

[...]

Watters reemphasized that leftists were "caught conspiring with the FBI and Big Tech to censor free speech and freedom of the press and they're not even denying it," but instead "accusing the reporters who broke the story of being in it for the money and hounding" and "strangl[ing] them".

Ironically, he said, these are "the same people who spent years telling us not to bully the media, remember, and how important the free press was to democracy" while their friends in the press "got book deals and Pulitzer Prizes" for "fake collusion" claims.
Catherine Salgado used her own March 10 post to offer her version of the narrative:
Republican lawmakers and self-professed liberal journalist testifiers bashed Big Tech coordination with "weaponized government" while Democrat lawmakers attacked the testifiers at a congressional hearing Thursday.

The House Judiciary Committee held a March 9 hearing on the bombshell Twitter Files, which exposed that the government coordinated with Big Tech and pressured Twitter to censor Americans. "We are here focused on a weaponized government, a whole-of-government approach that has been turned against the American people," Congressman Matt Gaetz said. Congressman Mike Johnson (R-LA) and Twitter Files journalists and testifiers Matt Taibbi and Michael Shellenberger shared Gatez's sentiment as they ripped government-Big Tech censorship.
Salgado insisted that anyone who doesn't adhere to the right-wing pro-Musk agenda is opposed to free speech:
House Democrats were less pro-free speech, as expected. In fact, they harassed Taibbi in an attempt to uncover his sources. Rep. Debbie Wasserman Schultz (D-FL) even accused Taibbi of essentially profiteering off his Twitter Files reporting, because his Substack subscriptions greatly increased after he first released The Twitter Files.

"[New Twitter CEO] Elon Musk spoon-fed you his cherry-picked information, which you must have suspected promotes a slanted view point or, at the very least, generates another right-wing conspiracy theory," Wasserman Schultz sneered condescendingly.

But there is no "conspiracy theory." Democrats have openly advocated ever harsher censorship and unequivocally demanded only one narrative be allowed online.
Salgado and the rest of the MRC think that holding conservatives accountable for false or hateful speech equals "censorship." Also, she didn't dispute Wasserman Schultz's assertion that Musk fed Taibbi selective and biased information -- and if you're doing that to manufacture a partisan political narrative that would not exist in the presence of fuller information that is currently being hidden (by Musk), you are, in fact, creating a conspiracy theory.
Renata Kiss served up more Musk-fluffing in a a March 13 post:
Twitter owner Elon Musk recently doubled down on his pro-free speech rhetoric, saying free speech cannot be lost because "you don't get it back."

Twitter CEO Elon Musk shared his vision for Twitter in an open web forum on Tuesday emphasizing his continued commitment to more open public discourse on the "town square of the internet."

2:26 "What is the bedrock of a functioning democracy?" he asked. "It has to be free speech and a level playing field. That's why it's the First Amendment." He went on to say that "once you lose freedom of speech, you don't get it back. So that's why we must protect it at all costs."

Musk explained that Twitter isn't limited to the narrow point of view of legacy media. On the contrary, Twitter empowers the public to choose a narrative for themselves.
Kiss didn't mention that Musk suspended the Twitter accounts of journalists who reported on him, demonstrating that his supposed commitment to "free speech" is little more than lip service for right-wingers.
Johnson returned to do stenography for Musk stenographer Taibbi as he whined about being criticized:
One congressional Democrat seemed unprepared for the response she received after she implied that Twitter Files journalist Matt Taibbi wasn't really a journalist.

"This isn't just a matter of what data was given to these so-called journalists before us," House Ranking member Stacey Plaskett (D-VI) said at last week's Twitter Files hearing. Plaskett directed her comments at independent journalists Taibbi and Michael Shellenberger who each testified at the hearing. Taibbi, the first journalist to report on the Twitter Files, immediately responded by reminding Congress of his list of credentials.

"Ranking Member Plaskett, I'm not a so-called journalist," he said during the hearing. "I've won the National Magazine Award, the I.F. Stone Award for Independent Journalism, and I've written 10 books, including four New York Times bestsellers." But Taibbi didn't leave it at that. He responded once again in a Racket News Magazine article Friday.

In his article, Taibbi wrote that Democrats could not care less about free speech and were only concerned with pushing their own agenda.
If Taibbi and Shellenberger are simply Musk's compliant stooges serving up stenography for him, they are not "independent journalists."
The latest from