WND Still Selling Paul Nehlen's Book, Still Silent On His Anti-Semitism
Topic: WorldNetDaily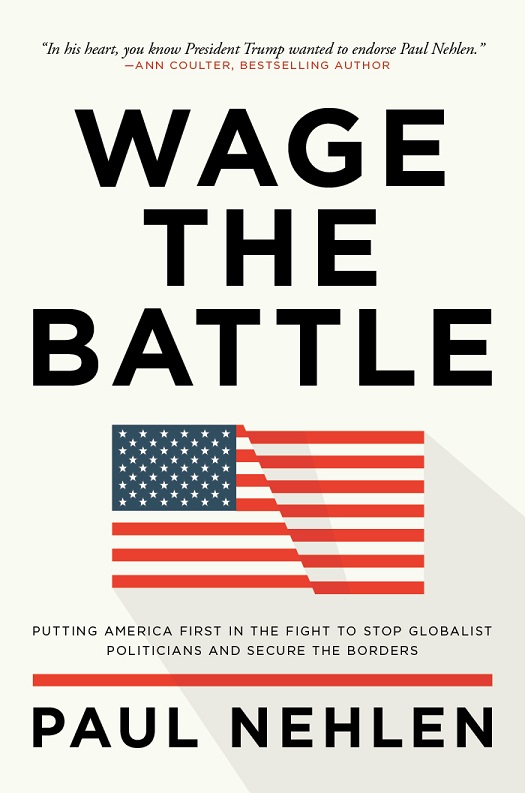 As we've documented, WorldNetDaily has not been an enthusiastic promoter of Paul Nehlen's political campaign for Paul Ryan's congressional seat, but it also published his book "Wage the Battle." But that promotion seemed to fade away as Nehlen's rhetoric turned more white nationalist and anti-Semitic; it hasn't actively promoted Nehlen on its website since September, but it never said why.
Meanwhile, Nehlen has turned even more anti-Semitic, ranting about "Jewish media" and coordinating with alt-right supporters to attack it.
Throughout all of this, however, WND has continued selling Nehlen's book -- it's still for sale in WND's online store (as is its e-book version), and it still pops up in the italic-type promotions among the headlines on its front page. WND's store also sold Nehlen's anti-Muslim film "Hijrah" -- which it also promoted in WND "news" articles -- but that appears to no longer be available. The Internet Archive lists "Hijrah" as being available from the store as recently as Jan. 11.
And despite the growing disgust with Nehlen among conservatives -- heck, even the alt-right leaders at Breitbart have washed their hands of him -- WND has yet to issue a public statement regarding its relationship with Nehlen.
Why? One reason could be that WND's book division appears to have gone dormant. The WND Books Twitter account hasn't made a post since October, the "coming soon" page of its website features books that have been out for nearly a year, and its front page is still featuring, yes, Paul Nehlen's book (though the bottom of the front page lists "coming soon" titles with release dates for next month).
Still, even though WND is shedding personnel as it circles the train, you'd think Joseph Farah -- you know, the guy who runs the company -- would want to take a few minutes away from issuing pleas for money to say something about an author it published whose increasingly offensive and discrediting behavior is affecting WND's reputation and future business prospects (well, as much as it can be affected at this point, given that WND already has a well-earned reputation for fake news).
This is a public-relations crisis WND should be addressing, but it's not for some reason -- it can't possibly need money so badly as to continue to sell the book of an anti-Semite. Perhaps its inability to handle this is more evidence that WND doesn't deserve to live.
Posted by Terry K. at 12:53 AM EST
Updated: Friday, January 26, 2018 12:58 AM EST