Irony Abounds In WND Managing Editor's Defense of Trump, His Employer
Topic: WorldNetDaily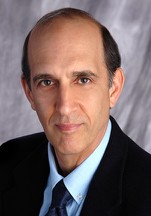 In his monthly-or-so plea for money, WorldNetDaily managing editor David Kupelian serves up some unintentional irony:
We are living in amazing but unsettling times. Millions of Americans – while more grateful than ever that they "dodged a bullet" in 2016 by electing Donald Trump and avoiding the sheer horror of a Hillary Clinton presidency – are increasingly appalled at the ongoing campaign to undo the results and promise of that election.

We are bombarded daily with increasingly bizarre and surreal news reports. Like the outrageously biased Mueller investigation into Trump's non-existent "Russia collusion." Like embarrassingly deranged Democrat leaders Nancy Pelosi and Maxine Waters constantly claiming President Trump is mentally incompetent and must be impeached. Like the Washington "swamp" – which includes treacherous, self-serving, never-Trump establishment Republicans – working daily to undermine America's duly elected president as he tirelessly keeps his promises to revive America's economy, stop the tidal wave of illegal immigration, protect America from terrorists, and successfully pursue the Reagan policy of "peace through strength" in North Korea, Iran and other potential nuclear powder kegs around the world.

"The swamp" is using all the forces at its disposal to discredit and block every good, sensible, job-saving, freedom-saving and life-saving policy the Trump administration tries to implement.
Kupelian seems to have forgotten (as it often does) that he and WND did to President Obama what he claims others are doing to Trump. Bizarre and surreal "news" reports? Check. Embarrassingly deranged people declaring Obama is mentally incompetent and must be impeached? Check and check. Working daily to undermine America's duly elected president? You betcha.
Kupelian's irony continues:
As a veteran journalist, I can say unequivocally that today's "mainstream" news establishment is more unprofessional, unprincipled, unhinged, biased, lazy, dishonest, corrupt – and, in some cases, flat-out insane – than at any time during my 35 years as a newsman.

Indeed, as I wrote in "The Marketing of Evil," in today's America "no institution is more complicit in making evil appear good and good appear evil" than the news media.
But, really, what could be more unprofessional, biased, lazy, dishonest, corrupt -- and, in some cases, flat-out insane -- and the tide of fake news and Islamophobia WND has unleashed upon us? It's also worth noting that WND has yet to publicly renounce its relationship with Paul Nehlen, the far-right Wisconsin congressional candidate who became toxic when he went hard on anti-Semitism and white nationalism.
Kupelian then declared that "one thing that is critically needed is a genuinely truth-oriented, pro-American alternative media to counteract the treacherous performance of the elite "mainstream" press," then laughably claimed that "for 21 years WND has been at the forefront of this movement, having in large measure launched the 'real news' revolution as the first independent online news-gathering company."
So sucking up to Trump is "real news" now? WND's eight-year Obama birther obsession is "real news"?
What Kupelian insists is WND "fighting the good fight" is, in reality, nothing more than partisan hack-job propaganda. It seems he's drunk too much of the conspiratorial Kool-Aid to understand the difference.
Like his boss, Joseph Farah, Kupelian will never admit that WND's years of said hackish propaganda -- not any grand conspiracy by Google and Facebook, whose bias is toward factual journalism, not the fake, biased news WND loves -- is why WND is circling the drain -- again -- and why these two leaders must continually beg readers for money.
Posted by Terry K. at 12:51 AM EDT