MRC's Graham Defends Pro-Trump Commentator, Downplays His History of Offensive Remarks
Topic: Media Research Center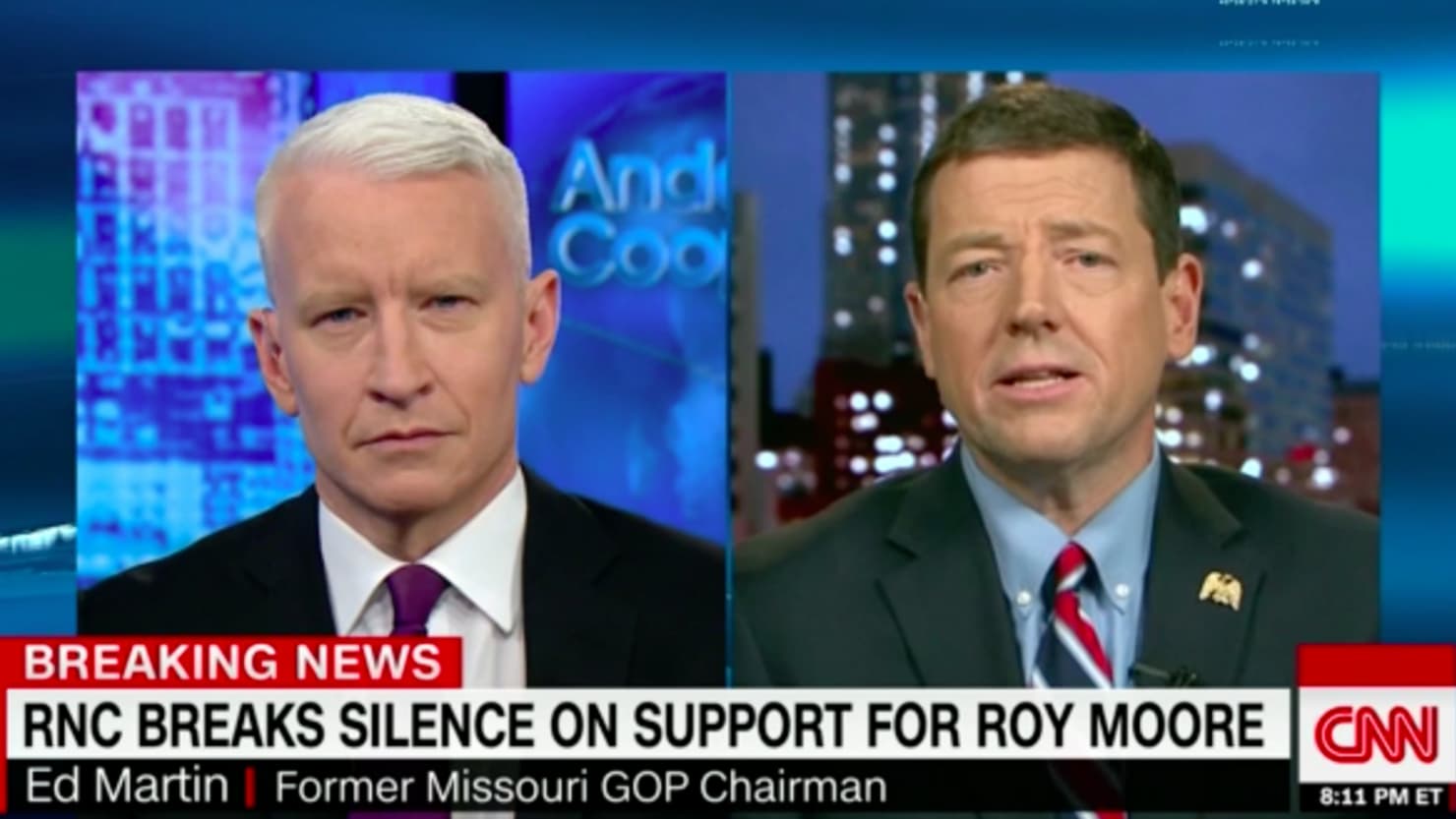 The Media Research Center's Tim Graham is in reflexive CNN-bashing mode at the start of his Jan. 19 post:
CNN is beginning to look like it can't abide paying a CNN contributor for pro-Trump analysis. Ed Martin, the Missouri GOP official who replaced Jeffrey Lord as the channel's die-hard Trump analyst, was dumped on Thursday after a brief four-month stint.

CNN confirmed the move to The Hollywood Reporter.Lord told them in September that Martin was a "smart guy" who will "go against the grain" on the air....and "After a while, it will add up and there will surely be those pushing to get rid of him."

"CNN terminated me today for cause," Martin said in an emailed response to the St. Louis Post-Dispatch Thursday night. "Strange since they told me my ratings were great."

In a subsequent email, Martin said the network didn't say why he was fired. He hasn't appeared on the network since mid-December, when, on his radio show after a contentious night at CNN after Roy Moore was defeated in the special election in Alabama, he referred to fellow panelists as "racists" and "black racists." That would appear to be Ana Navarro and Symone Sanders.
Graham seems to have overlooked the "for cause" part of Martin's statement -- where he smeared his CNN colleagues as racists for disagreeing with him -- which seems to put the lie to Martin's subsequent claim that he doesn't know why he was fired. Further, Martin has a long history of offensive remarks that CNN should have perhaps looked into before hiring him in the first place.
Graham then whines:
Leftist sites like Right Wing Watch oppose the very idea of a paid pro-Trump contributor slot at CNN. It's awfully difficult to work for CNN and defend Trump when CNN wages 24/7 war on Trump, asserting it's "Facts First," so anyone defending Trump is apparently....Lies First? CNN loads the panels so that everyone mocks the Outlier...who they pay to be a target.
Funny, we don't remember Graham complaining about Fox News doing the exact same type of panel-stacking -- butr then, it's to promote a conservative agenda and mock liberals and the paid "outlier" (there's a reason "Fox News Democrat" is an actual thing).
Also: His link to Right Wing Watch that purportedly proves that liberals "oppose the very idea of a paid pro-Trump contributor slot at CNN" goes to a link roundup, and the only one of those links that relates to CNN is a Media Matters item detailing Martin's "black racists" smear. Graham also missed the part in the Hollywood Reporter report confirming Martin's departure in which Media Matters CEO Angelo Carusone explained that Martin, like Lord before him, cared only about "dishonesty and disruptions during on-air discussions," adding: "Hopefully now CNN will finally recognize that they'll better serve their audience by hiring an inclusive group of honest brokers representing a wide range of perspectives rather than someone dedicated to defending one person, Donald Trump, no matter what."
In other words, Graham is falsely framing the issue to advance his own conservative -- and pro-Trump right or wrong -- agenda. Not a surprise.
Posted by Terry K. at 10:29 AM EST