Fossil Fuel Bias: CNS' Starr Spins for the Oil Industry Again
Topic: CNSNews.com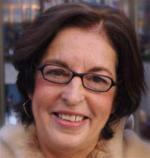 CNSNews.com's fossil-fueled bias strikes again!
CNS reporter Penny Starr once again served as the docile vessel of oil interests for an Oct. 26 article in which she uncritically reported the results of a study by the oil industry-funded conservative Heritage Foundation:
President Barack Obama has said many times that we cannot "drill our way to lower gas prices." But according to a Heritage Foundation report on the vast oil and gas resources in the United States, that is simply not true.

"Can we drill our way to lower gas prices? Yes, we can," Kevin Dayaratna, senior statistician with the Heritage Foundation said on Tuesday of the report he co-authored with David Kreutzer and Nicolas Loris.

"The U.S. did drill its way to lower gas prices over the past several years, for both natural gas and gasoline, and broke the back of the Organization of the Petroleum Exporting Countries (OPEC) in the process," the abstract of the report, Time to Unlock America's Vast Oil and Gas Resources, states.

"The doubling of U.S. oil production between 2008 and 2015 is an amazing story of American ingenuity, persistence, and, of course, drilling," the abstract states. "The story is made more amazing by the fact that federal energy policy actively hindered this energy renaissance as it was taking place.
Of course, Starr can't be bothered to seek out any commentary from any renewable-fuels interests on Heritage's study -- that's not what a "news" organization whose parent, the Media Research Center, has a fellowship position endowed by T. Boone Pickens does, and that's not what Starr is being paid to do. And she's certainly not going to report Heritage's oil money, let alone the MRC's.
As we've documented, Starr is CNS' most prolific spinner for fossil fuel interests.
Posted by Terry K. at 9:53 PM EDT