MRC Complains That Yet Another Historic Event Is Described As Historic
Topic: Media Research Center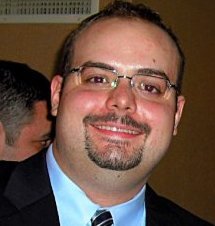 The Media Research Center continues to be mad that historic events are called historic in the media. Kyle Drennen grouses in a Sept. 22 post:
On Thursday's NBC Today, co-host Matt Lauer proudly announced that the network had received an Emmy award for its biased coverage of the Supreme Court's 2013 ruling legalizing gay marriage across the country. Lauer told viewers: "By the way, the News and Documentary Emmy awards were held last night and NBC News and MSNBC picked up this one for our live coverage of the Supreme Court's landmark decision on same-sex marriage."

He continued: "As always, we are very proud of the people who work here and the efforts that they put forward on a daily basis." Co-host Savannah Guthrie chimed in: "Proud of the whole team."

Lauer, Guthrie, as well as correspondents Chuck Todd, Peter Alexander, and Pete Williams were all named in the presentation of the award for "Outstanding Live Coverage of a Current News Story - Long Form." In addition, MSNBC anchor Thomas Roberts and legal correspondent Ari Melber were included for the cable channel's reporting.

During a live NBC News special report on the day of the court decision – June 26, 2013 – the Today hosts, along with Todd, celebrated the ruling as one that "has potential to go down in the record books...[with] the significance of something like Brown versus Board of Education." Later in that same one-sided coverage, Alexander gushed that the outcome of the case was "very personally satisfying" for President Obama.

That kind of liberal cheerleading helped guarantee the network's Emmy win.
How, exactly, is it "liberal cheerleading" to acknowledge the historic nature of the same-sex marriage ruling or note that Obama supported the ruling? Or how that supposedly garnered NBC the Emmy? Drennen doesn't explain -- he's just speculating and imposing his own right-wing bias on news he doesn't like.
Posted by Terry K. at 2:18 PM EDT
Updated: Thursday, October 6, 2016 2:23 PM EDT