CNS Promotes False Claim That Hillary Gave Up Nuclear Secret In Debate
Topic: CNSNews.com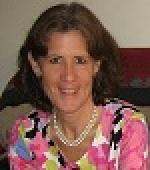 Susan Jones writes in an Oct. 21 CNSNews.com article:
Defense Secretary Ash Carter on Thursday refused to answer a reporter's question about a possible intelligence disclosure by Democrat Hillary Clinton.

At Wednesday's final presidential debate, Democrat Hillary Clinton accused Republican Donald Trump of being "very cavalier, even casual about the use of nuclear weapons."

According to Clinton, "The bottom line on nuclear weapons is that when the president gives the order, it must be followed. There's about four minutes between the order being given and the people responsible for launching nuclear weapons to do so."

CNN's veteran Pentagon correspondent Barbara Starr read Clinton's quote to Secretary Carter at a news conference on Thursday, then asked him, "Is it classified to discuss the nuclear launch timeframe? It's either classified or it's not."

"I'm sorry, but I'm not going to answer your first part because it is cast in terms of the ongoing presidential campaign, and I said repeatedly I'm not going to answer questions in that context. So, not going to answer on that one," Carter said.
If Jones had bothered to do any research at all before writing her article, she would know that there was an answer to whether Hillary made a "possible intelligence disclosure" during the debate by mentioning the nuclear launch window: no.
As Snopes details, Fopreign Policy magazine wrote about the four-minute window in an article two months ago. Snopes also notes that the window has been the subject of Internet chatter for years and cited a nuclear security expert pointing out that it's not classified information.
That information is not hard to find, yet Jones show no apparent interest in finding it. After all, that would have interfered with her Hillary smear job.
Posted by Terry K. at 2:03 PM EDT