Things You Won't Read At WND, Patrick Henry College Edition
Topic: WorldNetDaily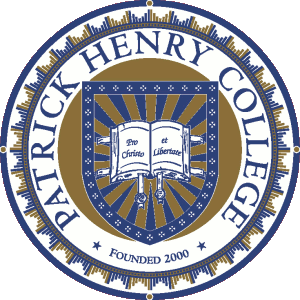 WorldNetDaily is a good buddy of evangelical Christian, homeschooler-friendly Patrick Henry College -- it has served
as a
PR
agent
for the school, at least one child of WND editor Joseph Farah has attended the school, and founder Michael Farris
always gets
good press for his homeschooling activism.
Which is why you are extremely unlikely to read this story at WND, reported by the
New Republic
, of PHC's callous attitude toward female students who have been sexually assaulted:
Researchers estimate that one in five American women is sexually assaulted in college, and Patrick Henry College's unique campus culture has not insulated the school from sexual violence. In fact, it puts female students, like Claire Spear, in a particular bind: How do you report sexual assault at a place where authorities seem skeptical that such a thing even exists?

[...]

When Claire told Dean Corbitt what had happened in John's car that night, she says, "it felt like I was just talking to a brick wall." The administration "basically told me that they couldn't do anything because none of the details of my story could be proven." It seemed to her that the school was far more concerned about her underage drinking than it was about an allegation of sexual assault. Corbitt forced Claire to call her mother to tell her she was in trouble for alcohol—and told Claire to be careful because she had put herself on the dean's "radar." Claire says PHC administrators never mentioned the possibility of involving the police. The administration was supposed to be a second parent, Claire says, but "they didn't take me seriously."

[...]

Claire was not the first female student to leave PHC disillusioned with the administration she had trusted to protect her. Other female students who say they reported sexual assault or harassment to the administration also left feeling that school officials blamed them instead of holding the accused male students accountable. The administration, they say, seemed much more concerned with protecting Patrick Henry's pristine public image.
PHC officials
denied
the claims made in the article (though those same officials mostly refused to talk to the New Republic for the article), and Farris posted a
response
on his personal Facebook page (later deleted) in which he claimed there was "reliable evidence" that the reported sexual behavior was "consensual," that he is not a part of the Quiverfull movement (despite having 10 children), and that he has no role inoperating PHC despite the fact he's the school's founder and chancellor.
If WND bothers to report on this at all, it will be from the perspective of Farris and PHC defending itself against scurrilous accusations, and it certainly won't consider the possibility that the former students' stories are true.

Posted by Terry K. at 7:48 PM EST