Didn't Age Well: CNS Claimed Reports Of Tear Gas At Lafayette Square Were 'Discredited'
Topic: CNSNews.com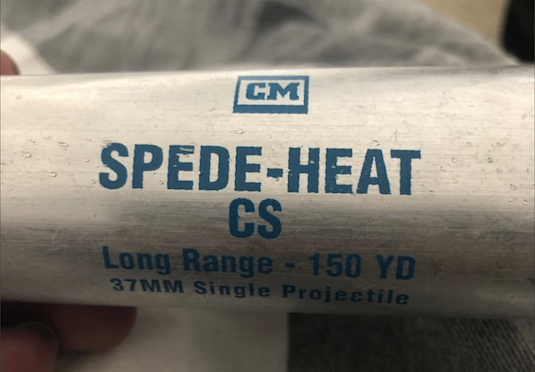 Following in the footsteps of its Media Research Center parent, CNSNews.com tried to tried to peddle the fiction that the Park Police didn't use tear gas to clear protesters out of Lafayette Square so President Trump could do a photo op with a Bible in front of a church.
A June 3 article by Craig Bannister highlighted Nancy Pelosi's claim that police and security were "using clubs to beat people" when, in Bannister's words, "the president walked over to the burned remains of St. John's Church" off Lafayette Square. Actually, damage from the fire was minor and the church remained almost entirely intact. Bannister then wrote:
And, even if it's true that White House security didn't actually use tear gas, as discredited liberal media reports initially claimed, "They had elements of it," Pelosi said.
Bannister apparently missed his colleague Melanie Arter's report from earlier that day in which she noted that the Park Police "did acknowledge using smoke canisters and pepper balls on the protesters." And while Arter didn't point this out, smoke canisters and pepper balls are the functional equivalent of tear gas.
Meanwhile, an actual news outlet discovered tear gas canisters at the scene, further undermining the Park Police's story. Ultimately, the Park Service tried to walk back the claim.
So, no, those "liberal media reports" have not been "discredited" -- indeed, even Fox News, which Bannister would never describe as part of the "liberal media," pointed out the botched claim and attempted walkback. Bannister's kneejerk use of right-wing anti-media propaganda backfired on him.
Meanwhile, Bannister's article remains live and uncorrected.
Posted by Terry K. at 1:01 AM EDT